Daren has of course galloped ahead and nearly finished his really tricky dry layup. I say really tricky buts thats only for you and me. Daren has magical skills that seem to bring veneers together with seamless joints that pretty well baffles me.
The edges of the sycamore have been heat scorched. He struggled with a small dish of heated sand and used a spoon to cover the veneer with hot sand when what we needed was a large tray to dip each veneer into . This is now on the list.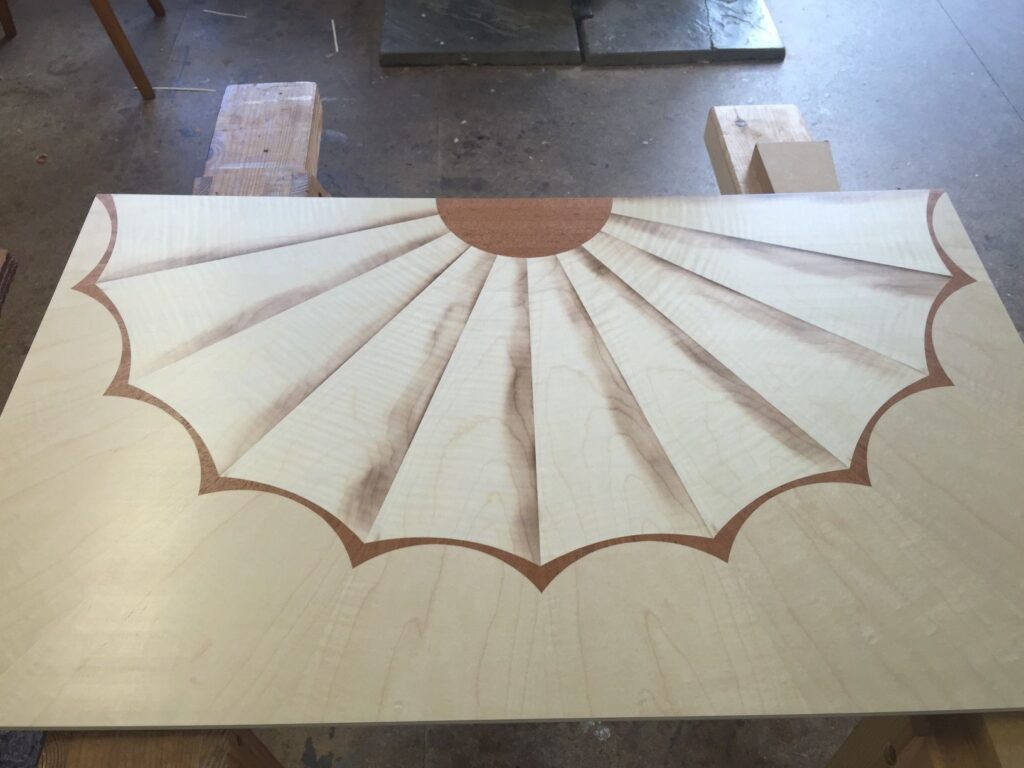 The covers for the tills which i am doing  "hot and wet" is coming along fine. Though i am not getting the seamless perfection that Daren so effortlessly displays. Have been cutting radiuses.
I showed you a trammel bar and trammel heads by Veritas that we had set up for this. My idea was use this whilst my order for ten cutting gauges was fulfilled. I found two no three things, things wobbled on the Veritas Trammel.  The knife point in the job, ( even with our support around the blade, the Trammel head on the beam, and my tummy.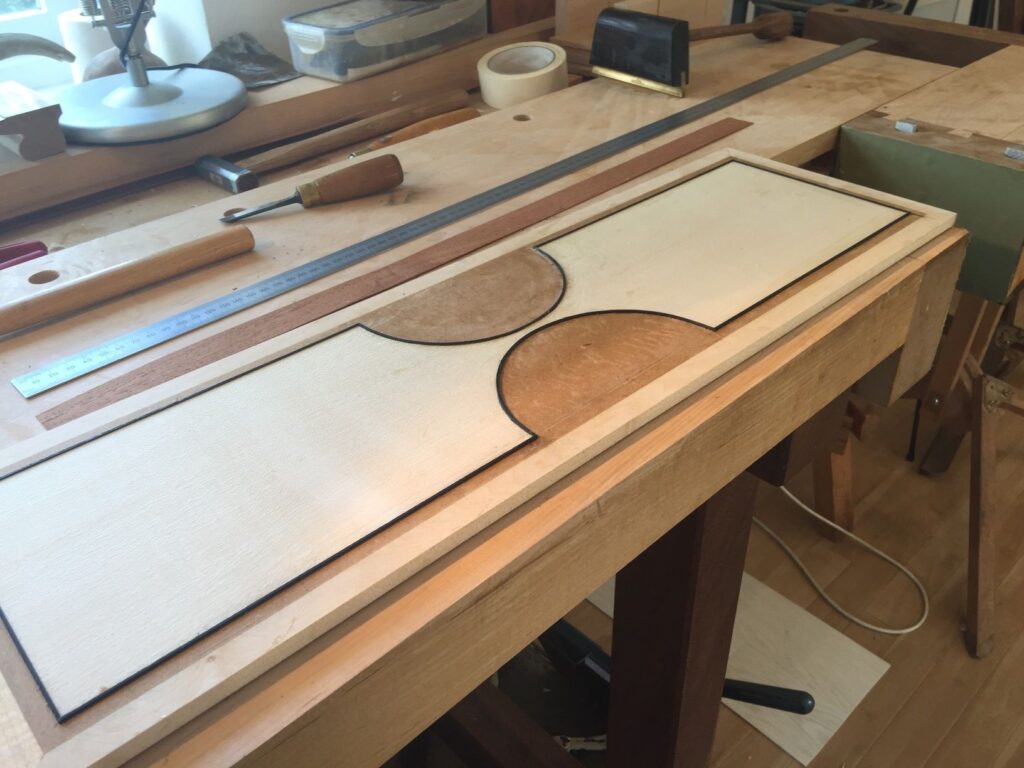 When I get the cutting gauges set up we or you will be able to cut arcs to a given radius then cut a second radius to allow for fitting an ebony string the exact diameter minus the ebony line.