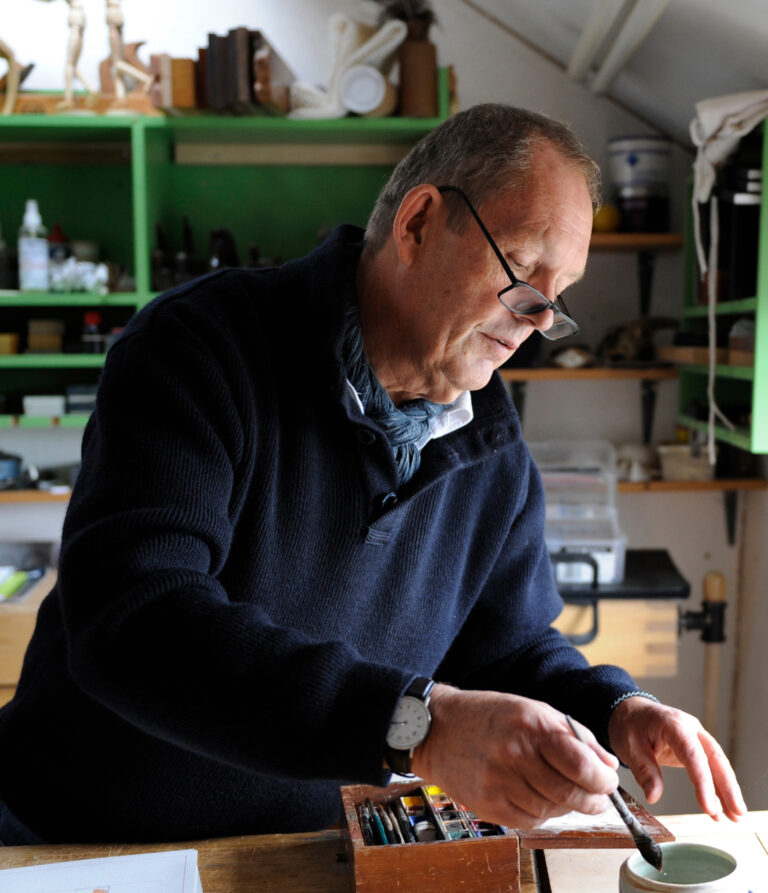 Painting & Drawing
David started as a fine artist, studying at The Ruskin School in 1968. His education heavily informed his aesthetic. It critically furnished David with unique processes that he applied, in enabling his inspirations to inform his physical furniture design.
Bleeding Edge Furniture Design
David's designs in furniture were unique. The natural landscape around inspired him. Those that worked with David to create his designs in three dimensions were all technically gifted cabinetmakers, as was necessary as most were also incredibly complex. This technical skill and design prowess has been recognised by way of multiple awards, including Davids two Bespoke Guild Marks.
Teaching & Training
The level of skill required in making David's furniture meant great interest from other woodworkers, in how these forms were achieved. In part to answer this question but also to communicate his beliefs concerning the Arts & Crafts movement, David started Rowden Atelier in 1995. Rowden is a world-renowned fine woodworking school that continues to teach professional woodworking to this day.