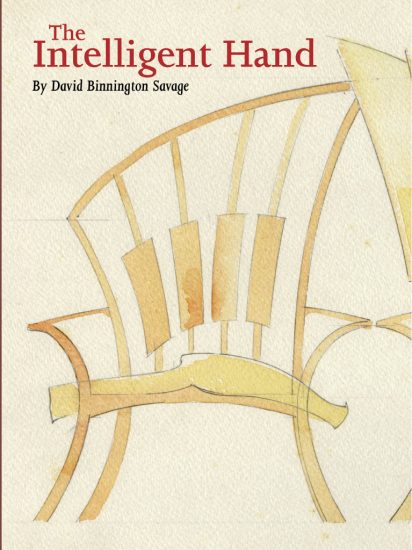 The Intelligent Hand
The Intelligent Hand was the final book by David Savage, published in late 2018 by Lost Art Press. Now in its second edition, this is part an autobiography, part encyclopedia, part advocate for going one's own way and taking control in one's life.
This book is a fascinating read on many levels. Novice woodworkers will be inspired to push their skills in the craft and see how far one can go. Intermediate woodworkers will take much from the discussions of design. And finally, the professional will find advice on how to run an excellent craft-focused business – as well as how not to.
Funny, at times, tragic and others insightful. It features imagery and drawings of both pieces designed by David, as well as sketches. The book can be purchased at Classic Hand Tools, Lost Art Press or in person at Rowden Atelier.
Furniture With Soul
Furniture with Soul was a book written about other furniture makers and published by Koshanda. Writing this book, David visited and spent time with ten of the world's most famous studio furniture makers. He spoke with them about their workshops, their businesses and how they dealt with their clients. Also included is a section on a younger generation of makers coming to the fore at that time.
Explore the workshops and design minds of figures such as John Makepeace, Judy McKee, Gary Bennet and many others. It is available on Amazon and directly at Rowden Atelier.