Greetings all,
I was going to title this edition of Rachel's Ramblings "Planes & boats & trains" (after an old song) with a subtitle of "Tools, Kayaks & going to the gym" but David, despite his proclamations of stepping back and easing into semi-retirement, put his foot down with a heavy hand and forbade it, so there you go!
One of the reasons I love working at Rowden is that I am allowed (and actively encouraged) to leave my lofty eyrie, get away from the computer and go across to the workshop to see what is happening and how projects are progressing. I also take the opportunity to fill my nostrils with the lovely smells of various woods, oils, varnishes and solvents, but that's another story!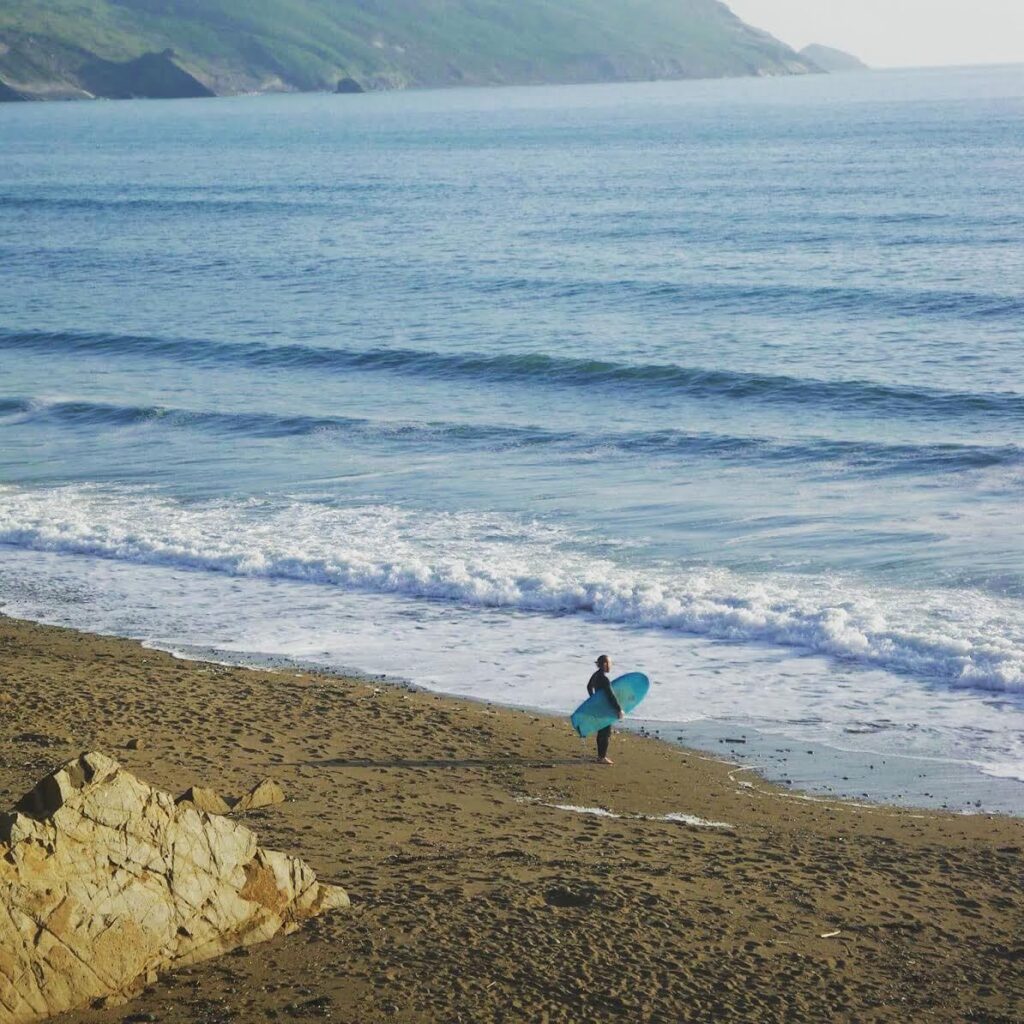 "Damn dovetails… I'll go surfing. The sea forgives all"
It occurred to me that although many of our students take full advantage of the "24/7" policy with regard to the opening hours of the workshop, they also actually do other things. I remember that last winter weekly 5 a side indoor football was popular, but it seems that with the turning of the seasons, the activities also change.
I discovered that apart from the obvious surfing, there is a bit of an on-going tennis & badminton tournament, not to mention the Thursday night pool (game with balls, not the swimming variety) sessions that are held at one of the tutors houses! (Invitation only, please form an orderly queue for your interview) Then came the revelation that golf has been played (I must admit that this was a shock, as I had not noticed any eye wateringly bright  trousers in the laundry room).
The "going to the gym" thing is pretty obvious, as surely some of those muscles can't have come about just by applying a plane to some wood, but kayaking & rock climbing came as a bit of a surprise. It also transpires that one of our current students is a bit of a demon when it comes to table tennis. We have a proper table, so I'm just waiting for him to organise a competition! (You know who you are!)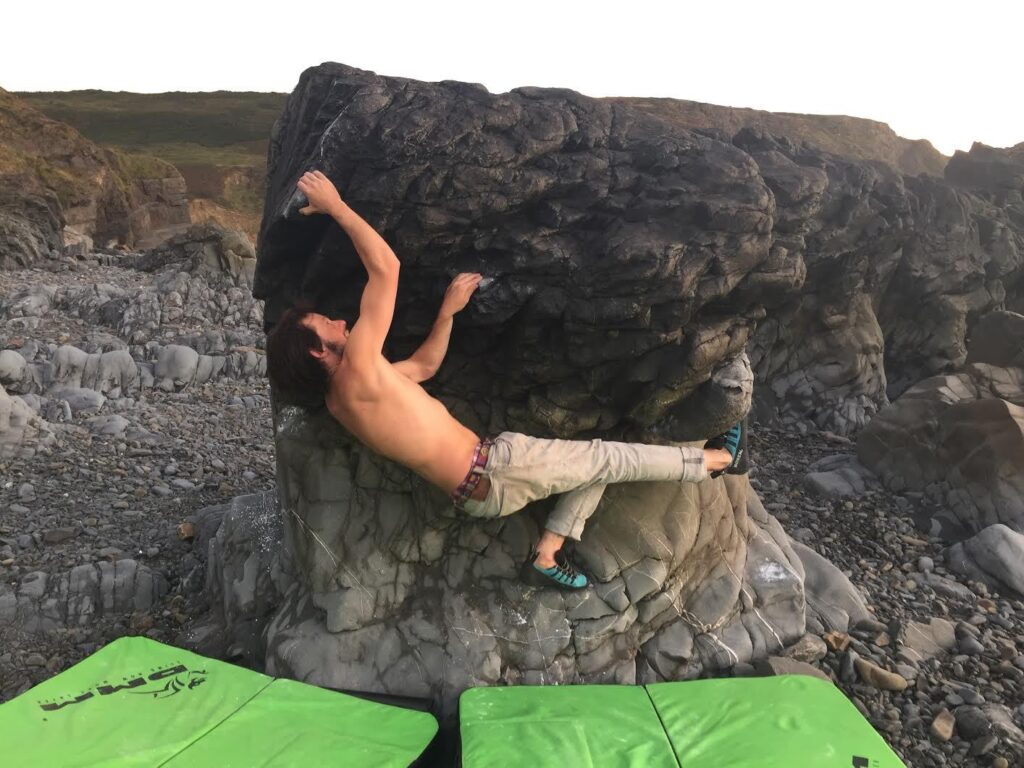 Climbing or falling?
I'm not going to encourage the two students who do archery to stage some sort of tournament, their skill level seems to currently be the subject of dispute, and as King Harold famously said, "Careful, you could have someone's eye out with that".
So, it would seem that the students at Rowden are actually quite a sporty lot, and get together off site to do various things. As a distinctly non-sporty person, I'm just waiting for the pub quiz invitation…….
Thanks to the students for supplying some great images from their trips to the coast.