David's latest bespoke piece are these striking Cherry cabinets. What may appear as a reasonably simple design, was heavily inspired by the surroundings here in North Devon. From rolling fields and hills to running rivers and sea side coastlines. The shapes pay homage to the patterns of nature, they are the very reason we are here in the lovely Devon countryside.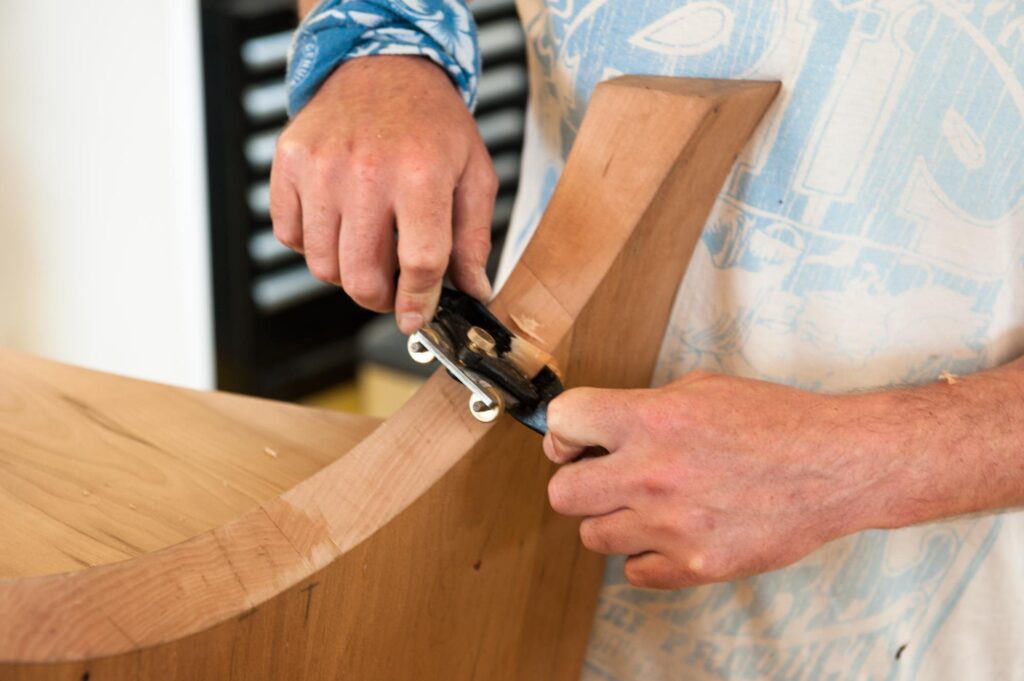 Matt Duckworth, a recent graduate and maker, using a scraper tool for the curves
The high level of handcrafted work put into this from head tutor and maker, Daren Millman, and recent graduate and maker, Matt Duckworth, is inspiring.  Daren has been carefully constructing the design out of this beautiful Cherry wood, slowly shaping the curves to fit David's concept. Another aspect of the piece which is worth looking at are the drawers. The front has to follow the shape of the cabinet which, to Daren's credit in accomplishing this, has an enormous effect on the construction of the drawers themselves.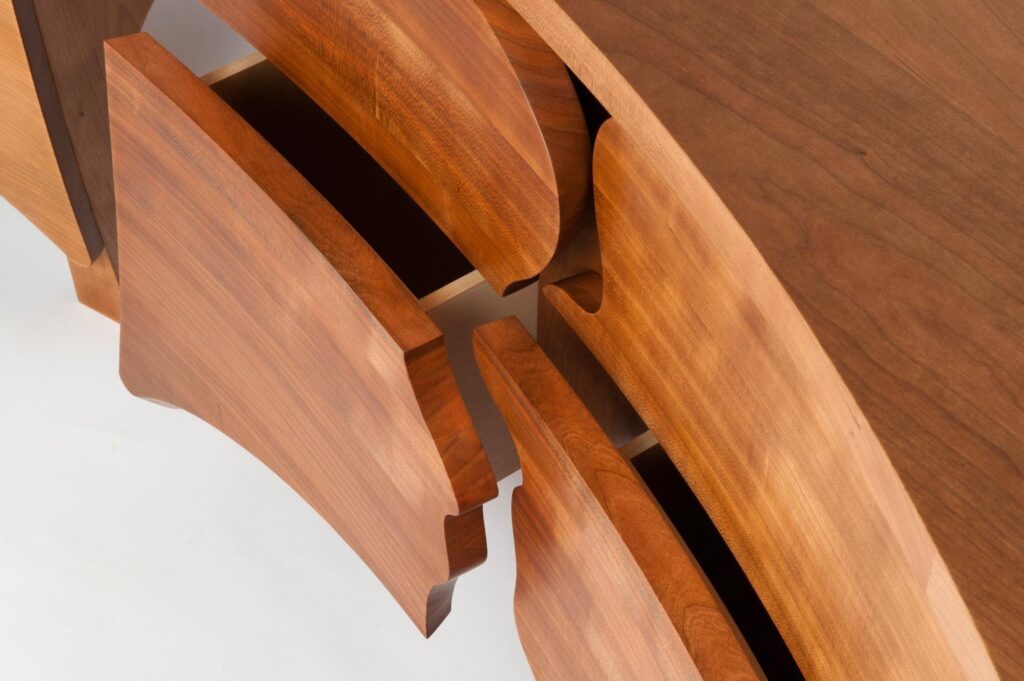 Here you can see the drawers attached with the shaped Cherry wood which acts as a handle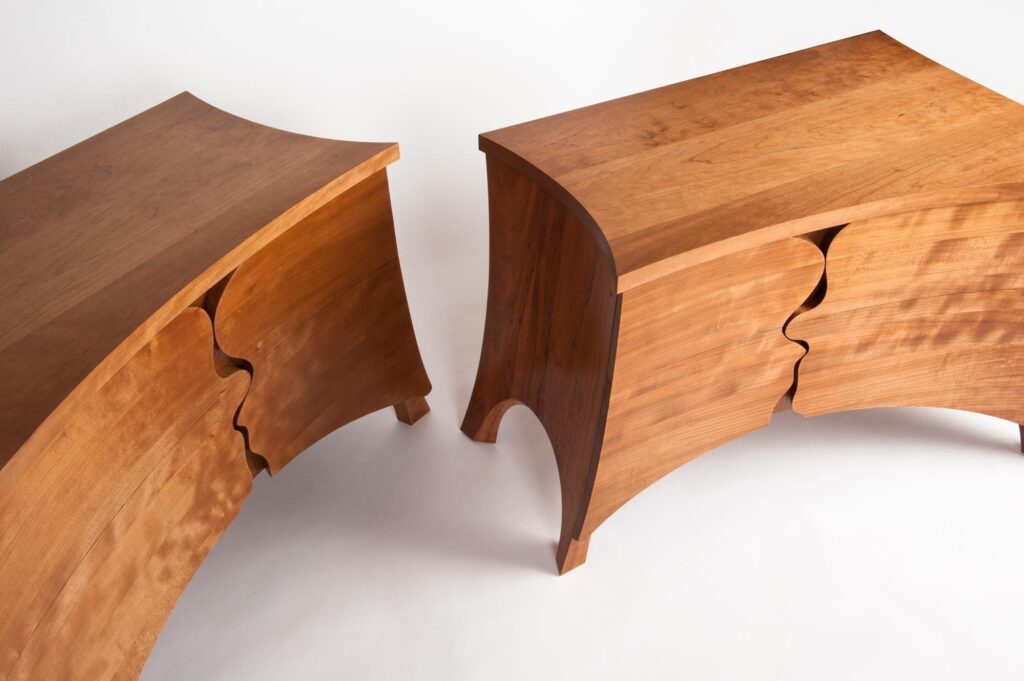 As you can see in the pictures they have these beautiful 'shimmer' to the wood. This was brought out and made to really shine with Danish oil. It really makes the piece stand out and brings out the colour beautifully. We hope you will be able to see this piece if it is selected  for the up and coming Devon Guild Summer Show on the 16th July 2016.