I am extremely pleased to show you some amazing work being done in the workshop here at Rowden. As ever it's a pleasure to have these students in the workshop to create some beautifully crafted furniture.
Eddie Southerden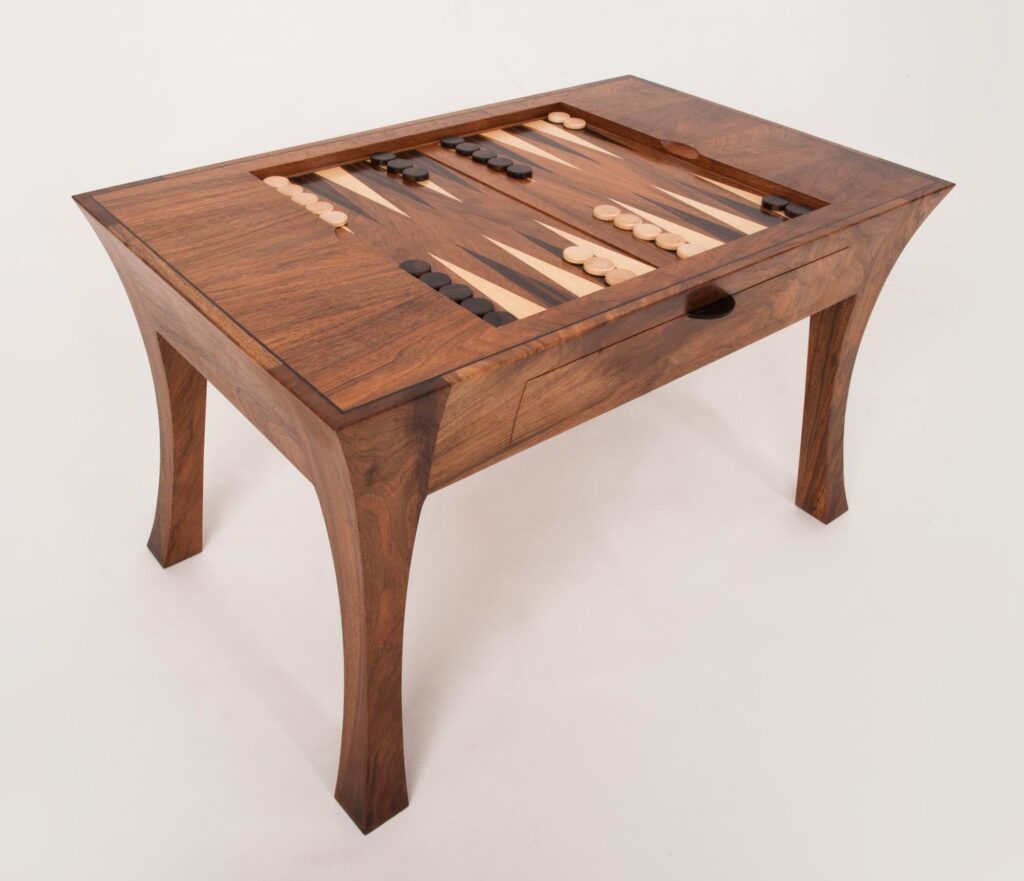 Eddie has created this wonderful games table from English Walnut with Macassar Ebony and Sycamore details. The backgammon board you see in the picture above has been crafted with veneer inlay and solid Ebony and Sycamore counters. But it doesn't stop there. There is a cover which goes on top of the backgammon board which sits flush with the top of the table but also acts as a chess board if you fancied a change of game.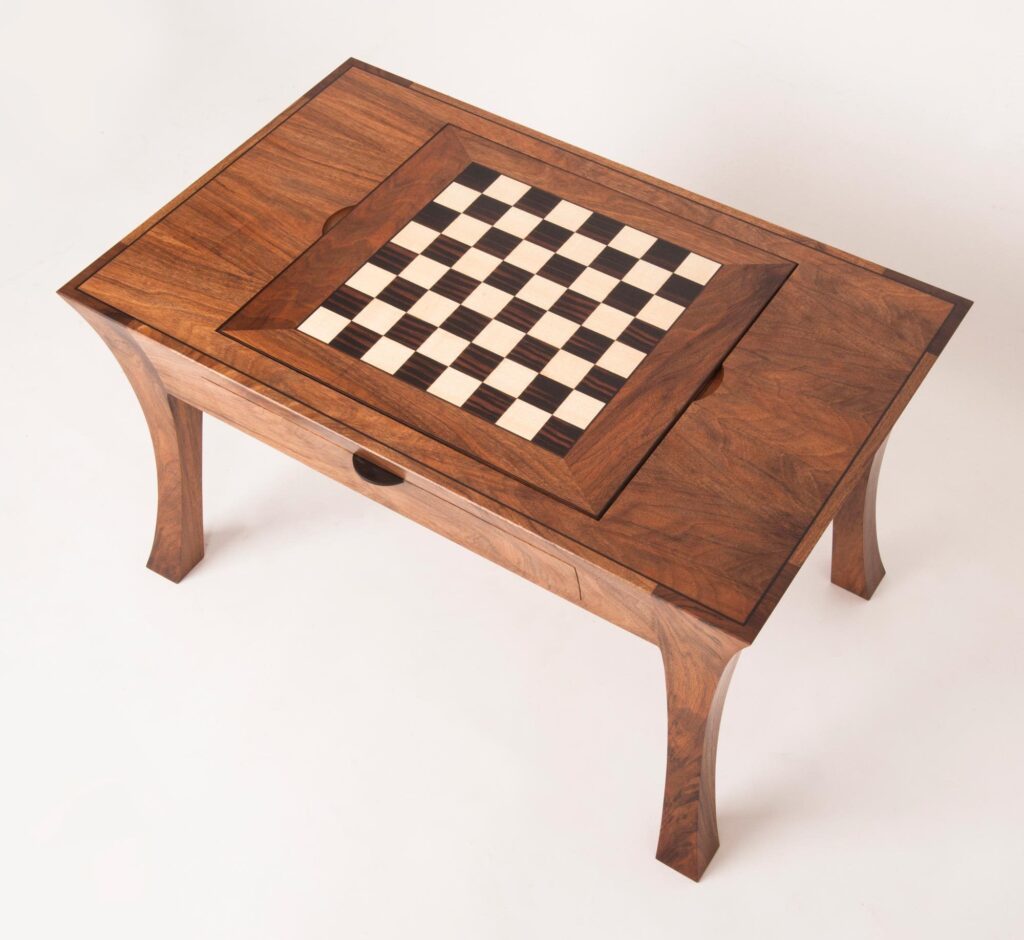 Right now Eddie is working on another piece, a Sam Maloof rocking chair to round out his year here at Rowden. Currently he is playing around with creating small model prototypes in hopes for testing out the correct amount of "rock" and stability with the chair whilst also testing out his visual designs.
Josh Reynolds