Part 2 of our most recent student furniture showcase comes from Tom Emmett and Tim Roseborough. Both are coming to the end of their one year designer maker courses.
Tom Emmett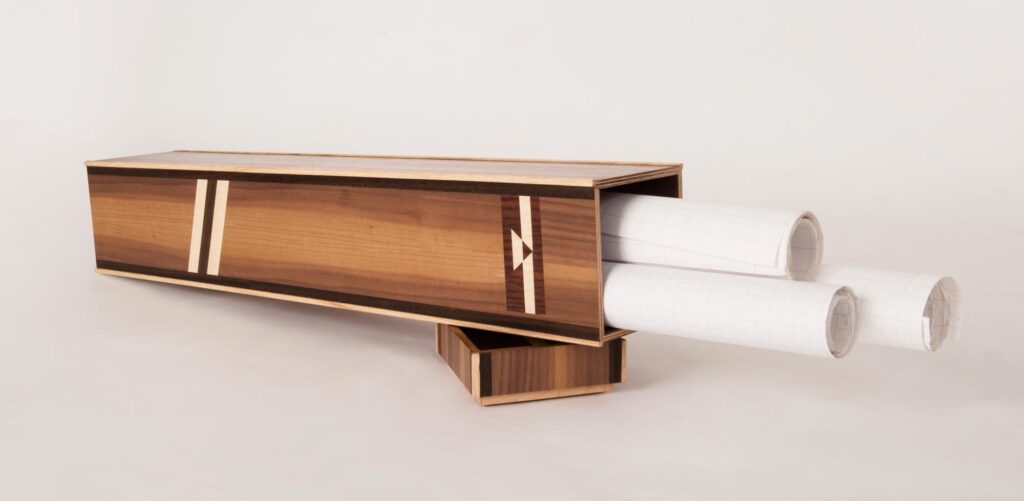 You may have seen Tom's work in a previous post or on our Instagram stream. His last piece was a beautifully crafted rocking chair, and has been very busy in the workshop since.
Tom has created this really unique and wonderful container to hold his large drawings. Made from a variety of veneer: Louro Preto, Eucalyptus, Sycamore and Walnut. A very resourceful way to take veneer offcuts and make them into something useful.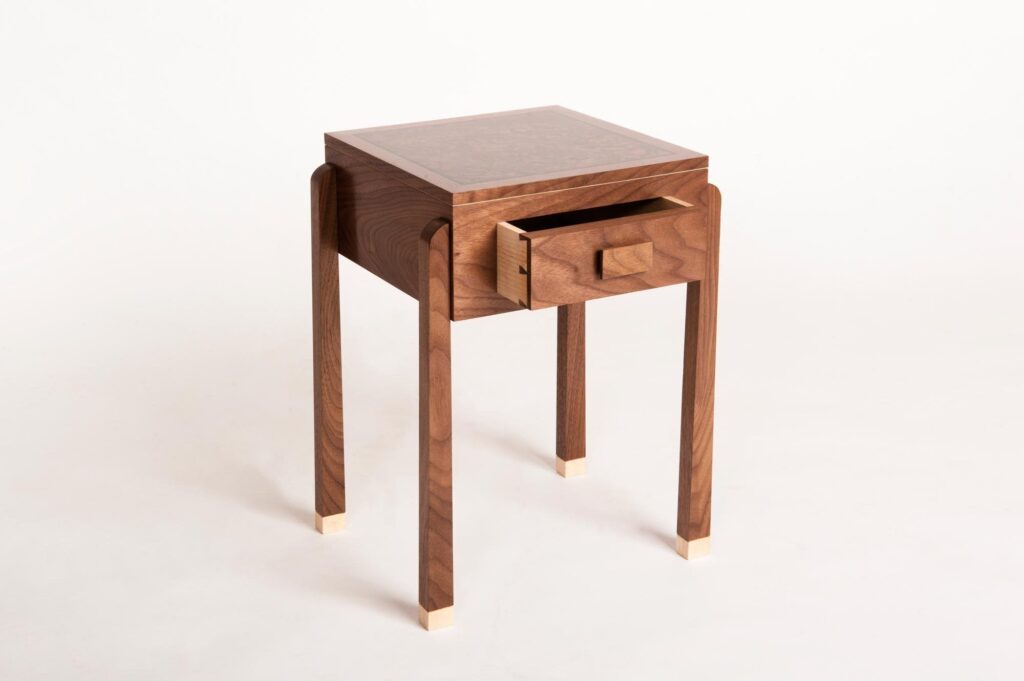 Aside from this storage container Tom created this small cabinet with a great style using Black Walnut with Sycamore feet and string line and an English Walnut Burr top. A simple design which shows off some of Tom's conscious design choices towards his contemporary furniture.
Tom has been working on a really beautiful cabinet design to accompany his collection of wonderful designs… Watch this space.
Tim Roseborough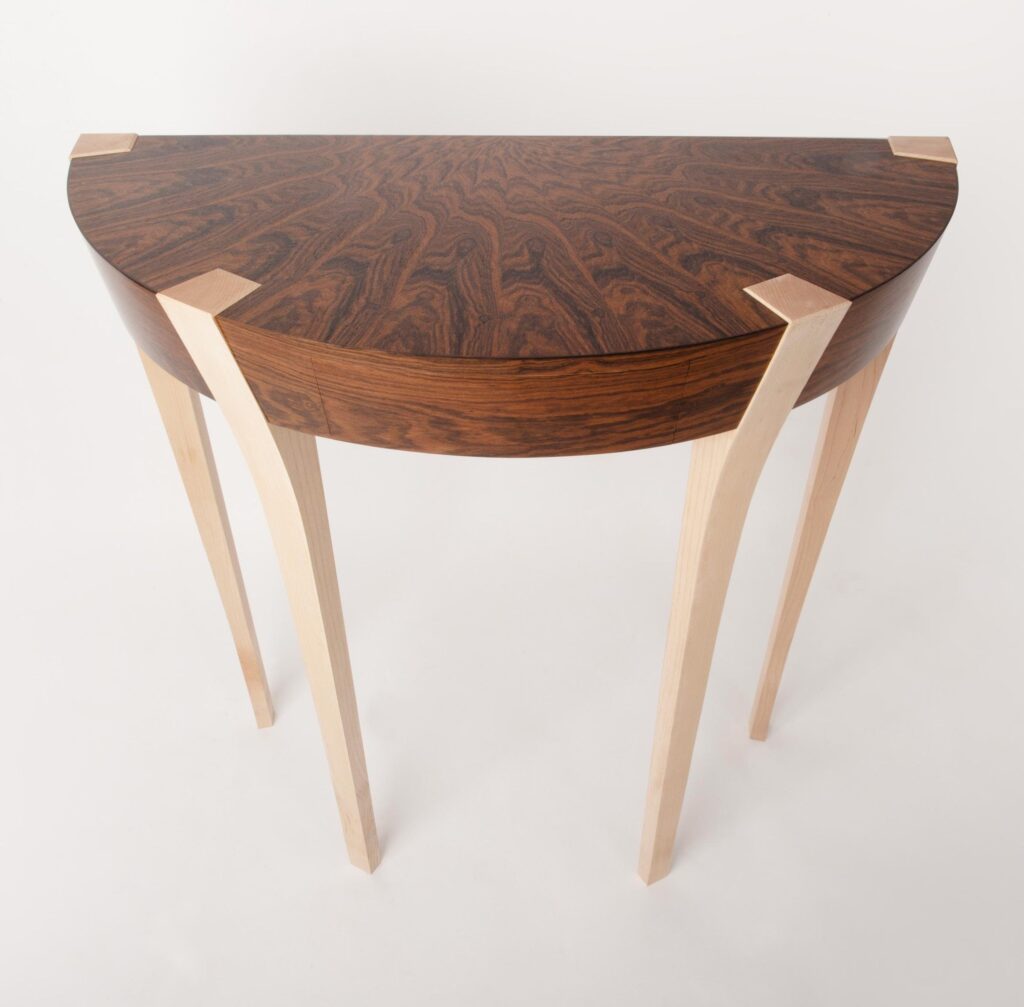 Tim has been busy working hard on this Louro Preto sunburst hall table. And it really shows. The beautiful craftsmanship gone into getting the sunburst veneer design is perfect. With contrasting Maple legs this piece really grabs your eye and draws you in with the Louro Preto veneer top.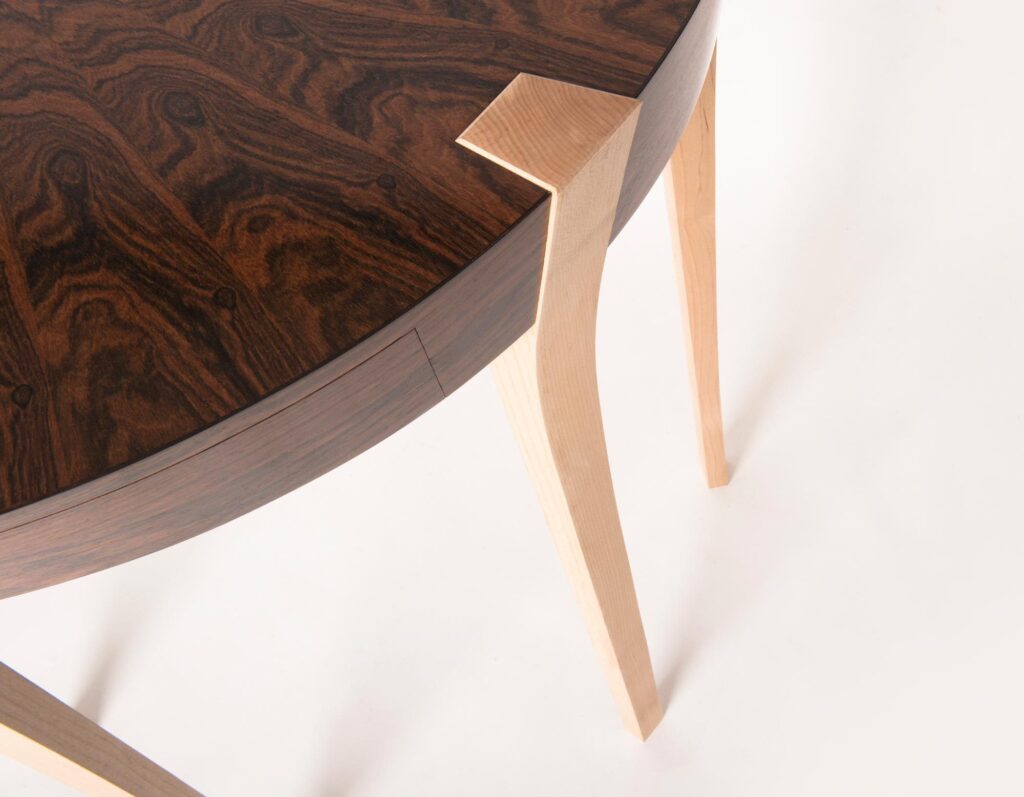 Alongside this hall table we have had a very recent photoshoot of both Tim's and Tom's other work. Be sure to check by later next week for up to date photo's of their work. Or keep in touch via our Instagram to be up to date with all of the on goings in the workshop and be first to see our latest student furniture.