It's always a pleasure when it's time to show off some of our great student work. This time we have Eddie who is currently on our one year designer maker course and Josh who has just successfully completed this course.
Eddie Southerden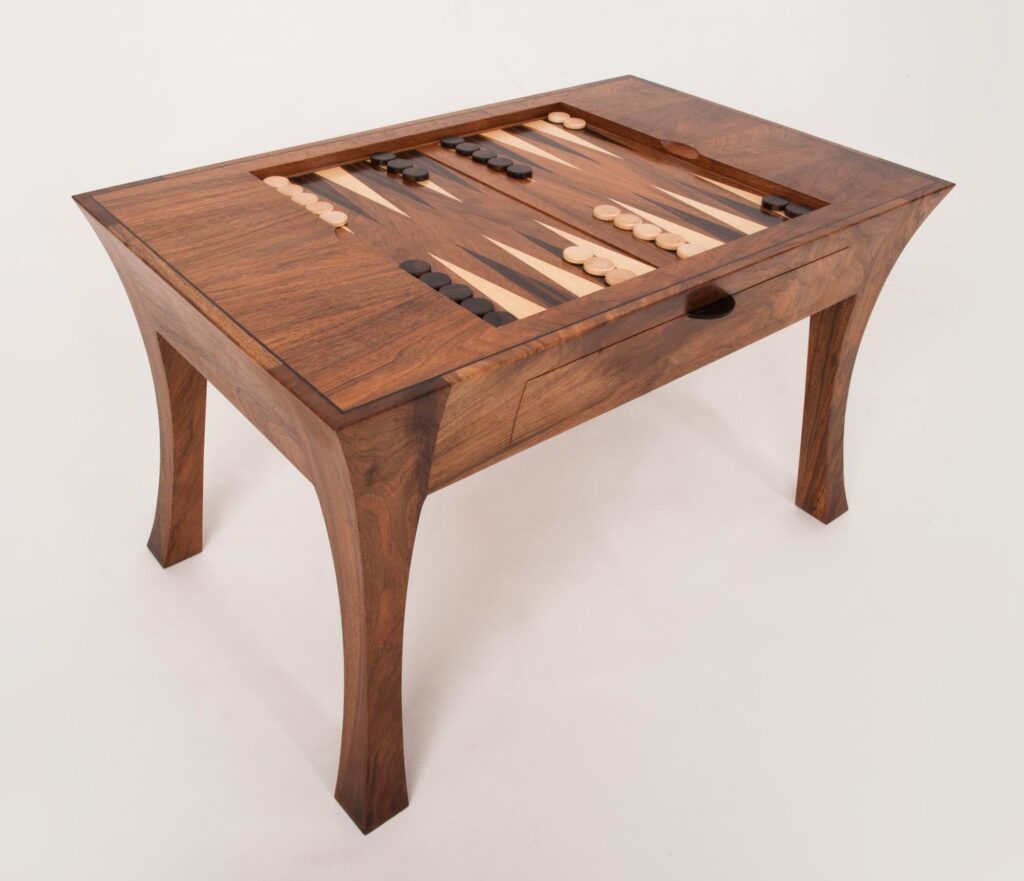 Eddie has been working on this beautiful games table made from English Walnut. The table comes with a Backgammon board, fixed into the table and a Chess board which acts as a lid, bringing it flush so that it can be used a table. Both these boards are made from Macassar Ebony and Sycamore veneer inlay details with solid wood counters. A very humble design with a professional finish.
Eddie is now working on designing his very own Sam Maloof rocking chair, building prototypes to figure out getting the right balance between design and practicality.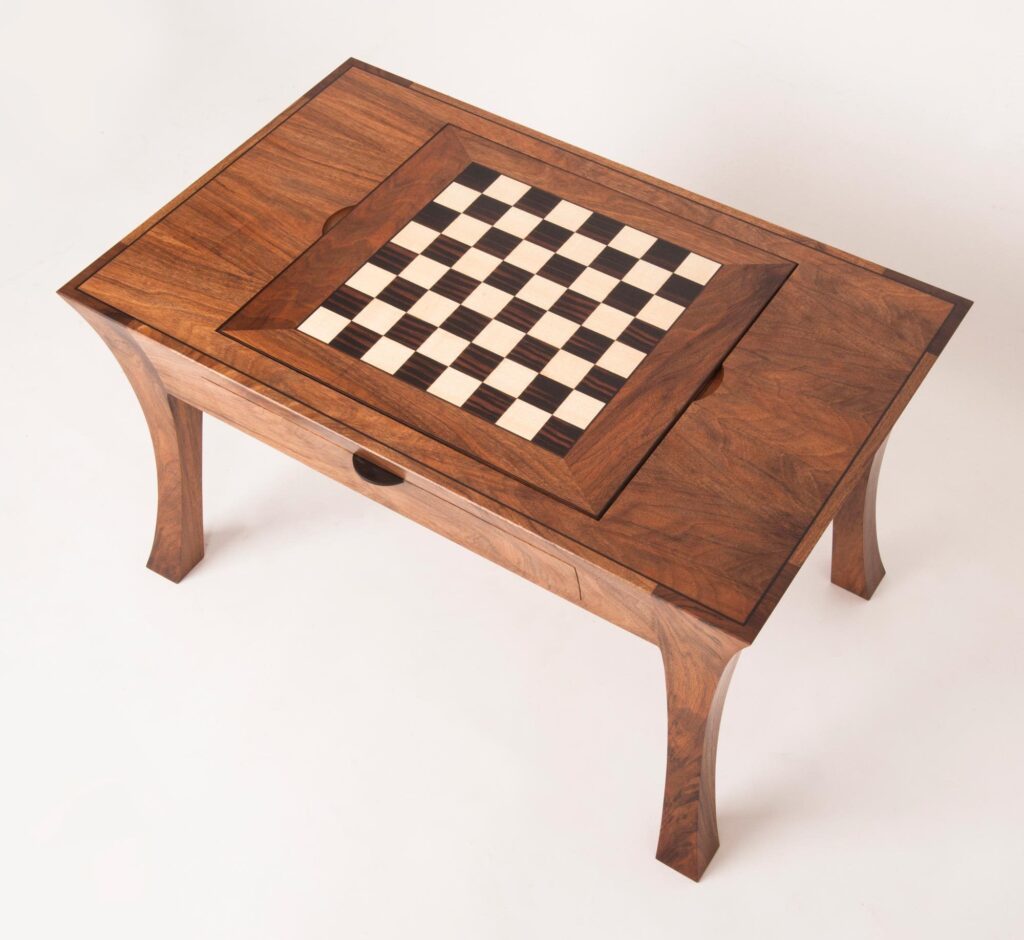 Josh Reynolds
Completing his one year designer maker course at the youthful age of 19, Josh is the youngest student we have had in the workshop and he has taken on the challenge with as much enthusiasm and hard work as any of our other mature students. For his final piece, Josh created a cabinet design inspired by the natural shapes of a mountain range.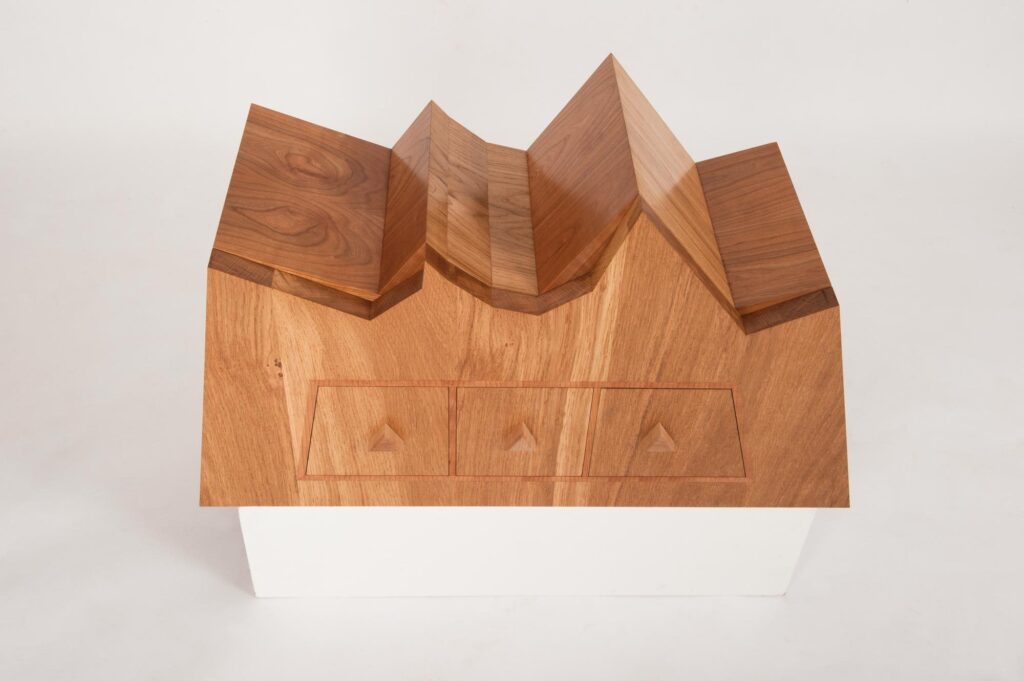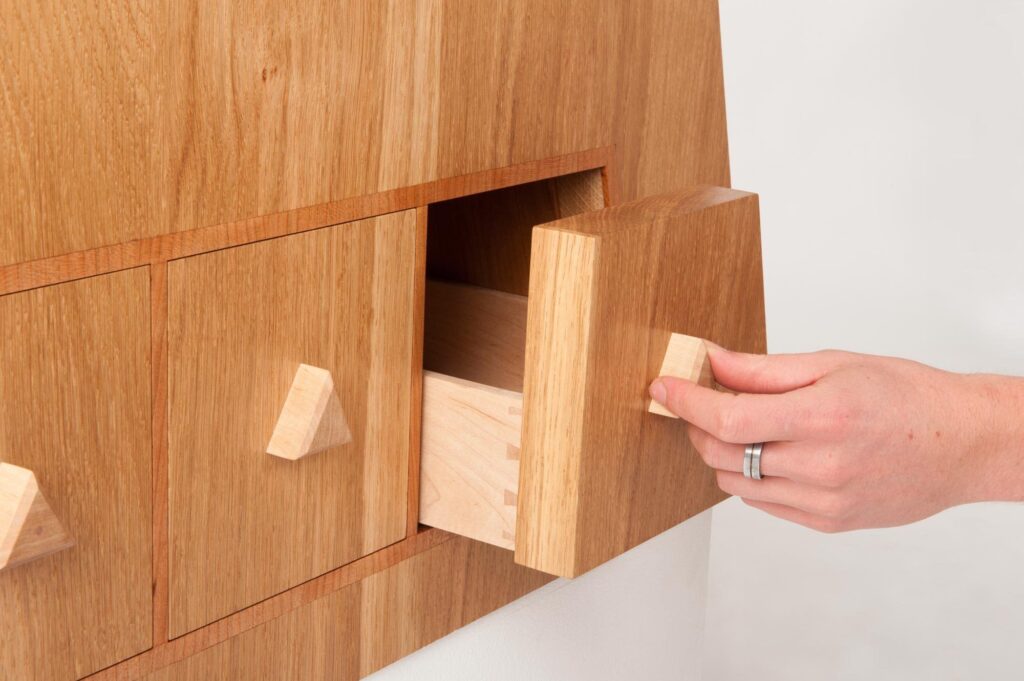 The cabinet was made from an Oak front, Cherry top and Maple dovetail drawers. An extremely well finished piece which oozes personality. Josh has used a lot of the traditional techniques we teach here and has used it to make something which is very unique. We wish him all the best with his future endeavours and hope that he continues his passion for making as we have seen over the past year.
Part 2 will be coming later in the week so be sure to check back and see more of our brilliant student furniture. Alternatively you can take a look at our gallery section to view more of our students work or to keep track of our day to day life here at Rowden make sure to follow our Instagram