We have some new beautifully handcrafted furniture to show you made by some of our students.
Michael Crohn
Michael completed one of our 50 week designer maker courses, in that time he managed to create the usual pieces you create on a year course plus a rocking chair as his final major piece.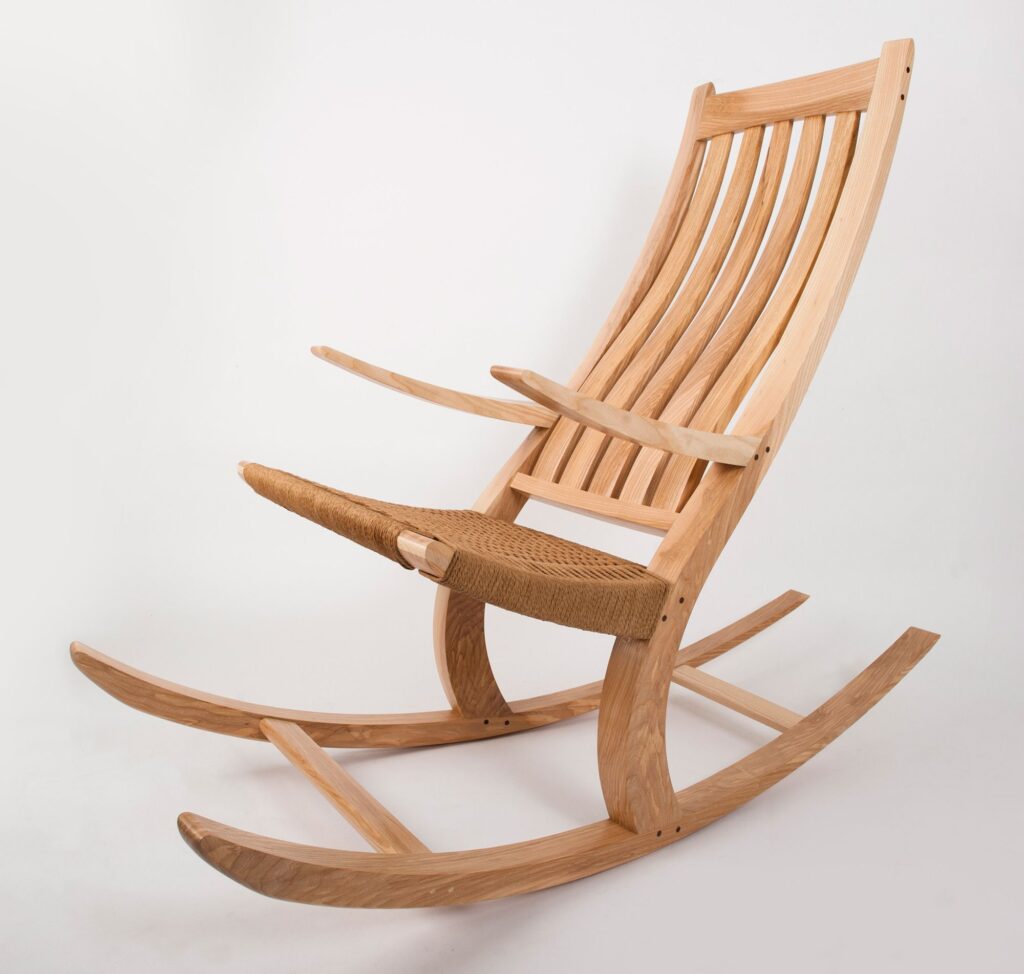 After creating this beautiful piece he then went onto continue working here at Rowden on one of my own designs for a dining table. During that time he managed to create a games table. A stunning Mahogany side table with a hidden element to it.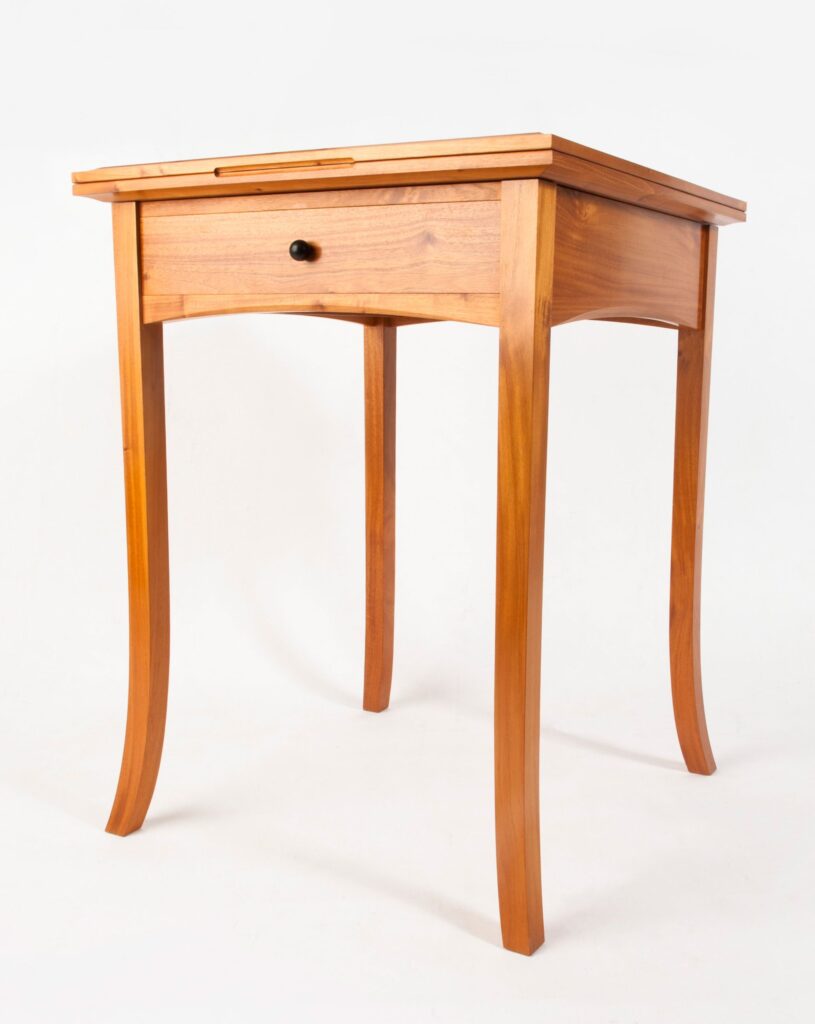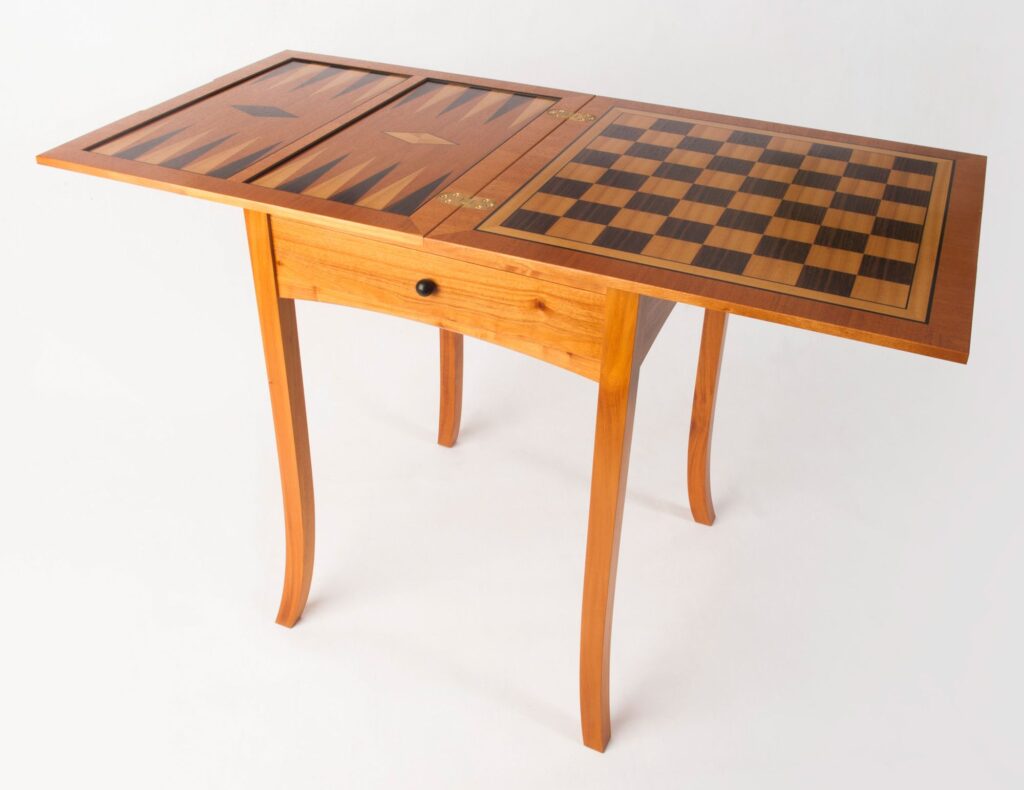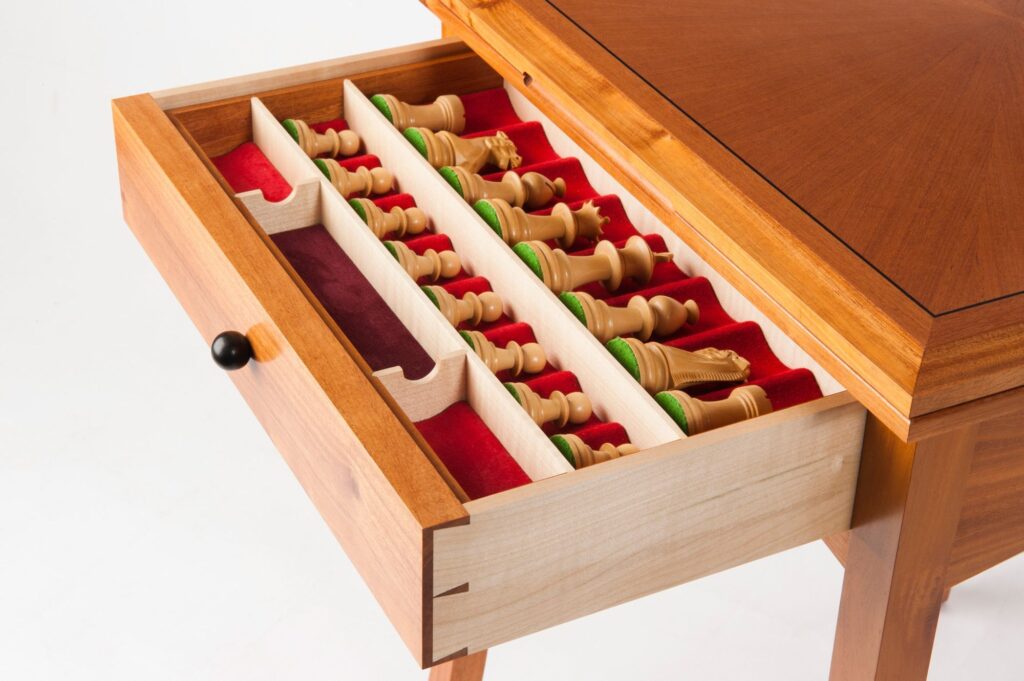 Michael has now managed to find a job working for a local cabinet maker business in the nearby town of Bideford at Graeme Scott furniture. Well done, Michael. We wish you all the best in your woodworking career.
Ronnie Muirhead
Ronnie is on the second half of his 50 week Designer Maker course. After you have learnt the ropes on some starter exercises and created your own woodworking bench the idea is to move onto making a Jewellery box. This task encourages you to implement some of your own design ideas and have some freedom as to how it will look. You follow the same rules and techniques as everyone else in making it – Dovetailing, French Polishing but you get to put a bit of you into it as well.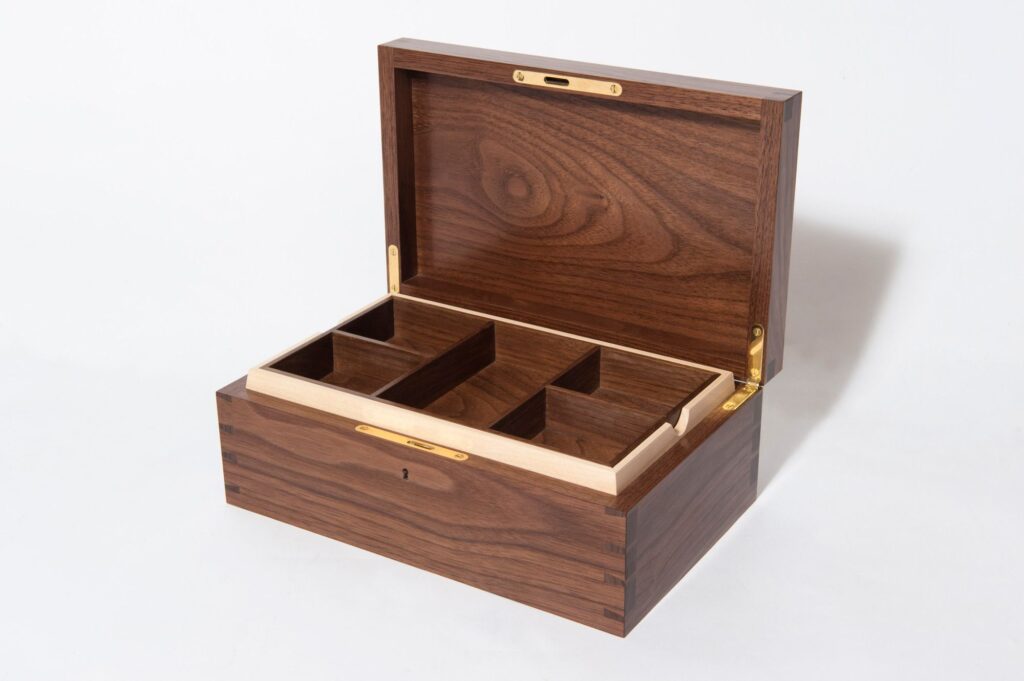 Ronnie used a combination of Walnut and Maple to create this very tasteful jewellery box with even a lock and key element, something we don't see often but definitely adds a nice touch.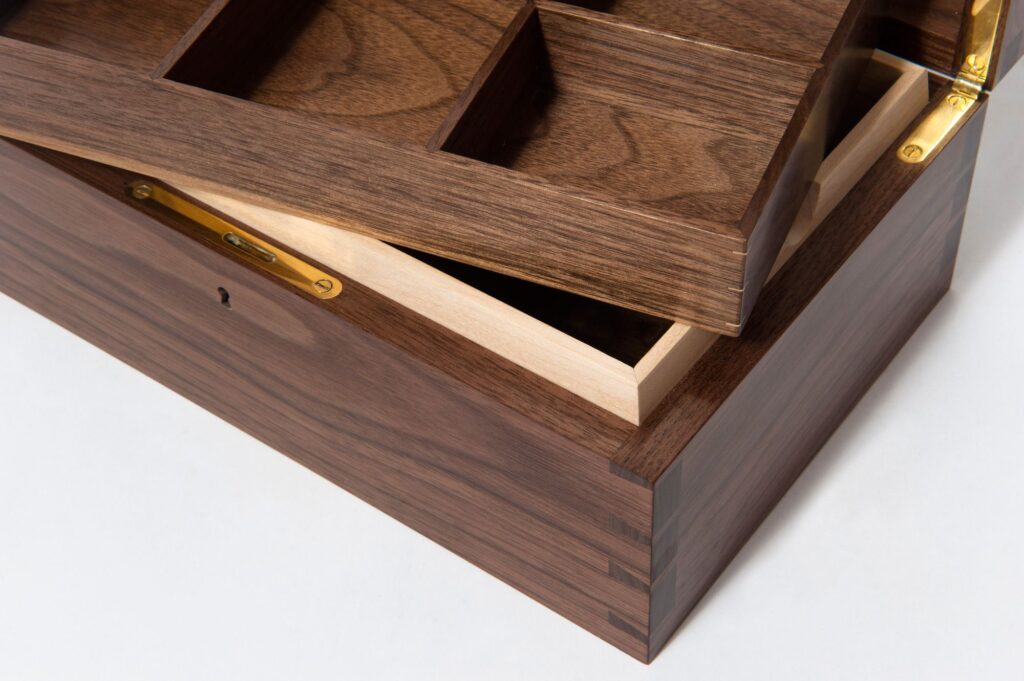 After creating the jewellery box, students then move onto their own ideas with the help from our top tutors. Ronnie is currently working on a small drinks cabinet, which you will hopefully be able to see in the not so distant future.
Steve Hickman
Steve is in a similar place to Ronnie as they joined the course at the same time.  Like Ronnie, and others on the course, Steve has created a jewellery box but straight away you can see the difference within the choice of design. Both are lovely jewellery boxes and it's a joy to see this happen in the workshop. Students will experiment with different types of wood and choose different design elements and overall will find their own style throughout the course.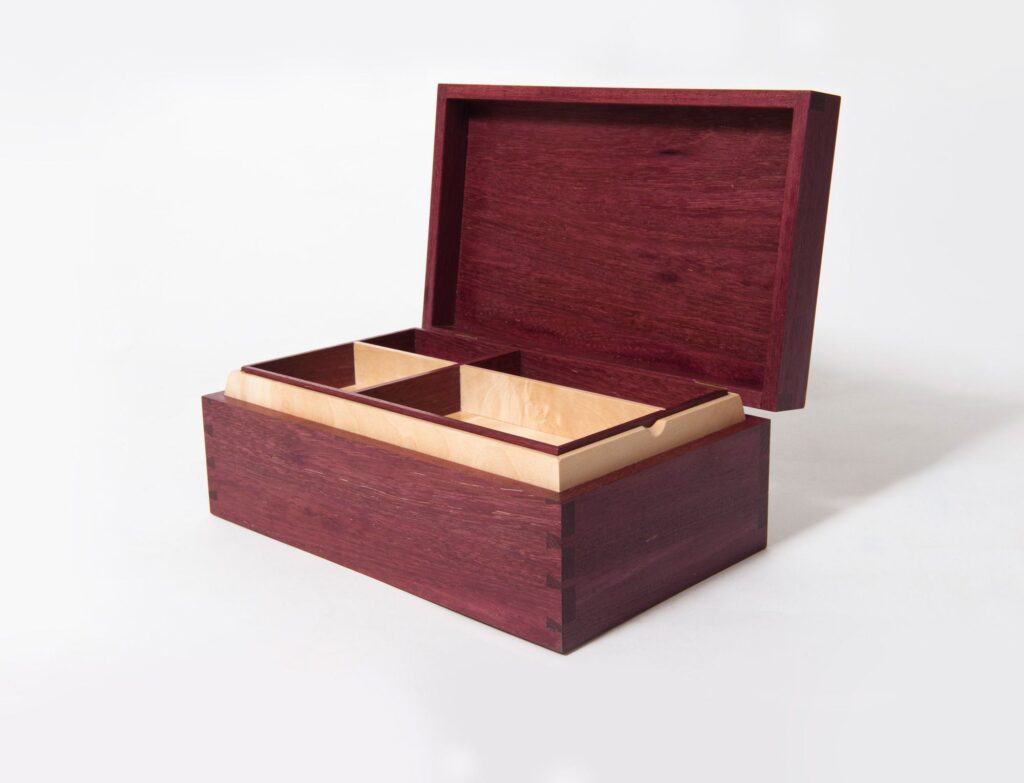 Steve has decided to go for a beautiful Purpleheart wood contrasted with a light sycamore. This reflects Steve's distinctive approach as this timber combination was also used when he designed and created his workbench. He is now working on a small cabinet which will house letters.
If you would like to know more about our woodworking courses please have a look at our woodworking courses page.