Another more recent graduate student of our One Year Designer Maker course is Will Newman. This is his latest big project. A beautifully handcrafted drinks cabinet made from Amboina Burl veneer with a Holly and inlay diamond veneer detail. A good idea for students on the course is to choose projects which will encompass different techniques.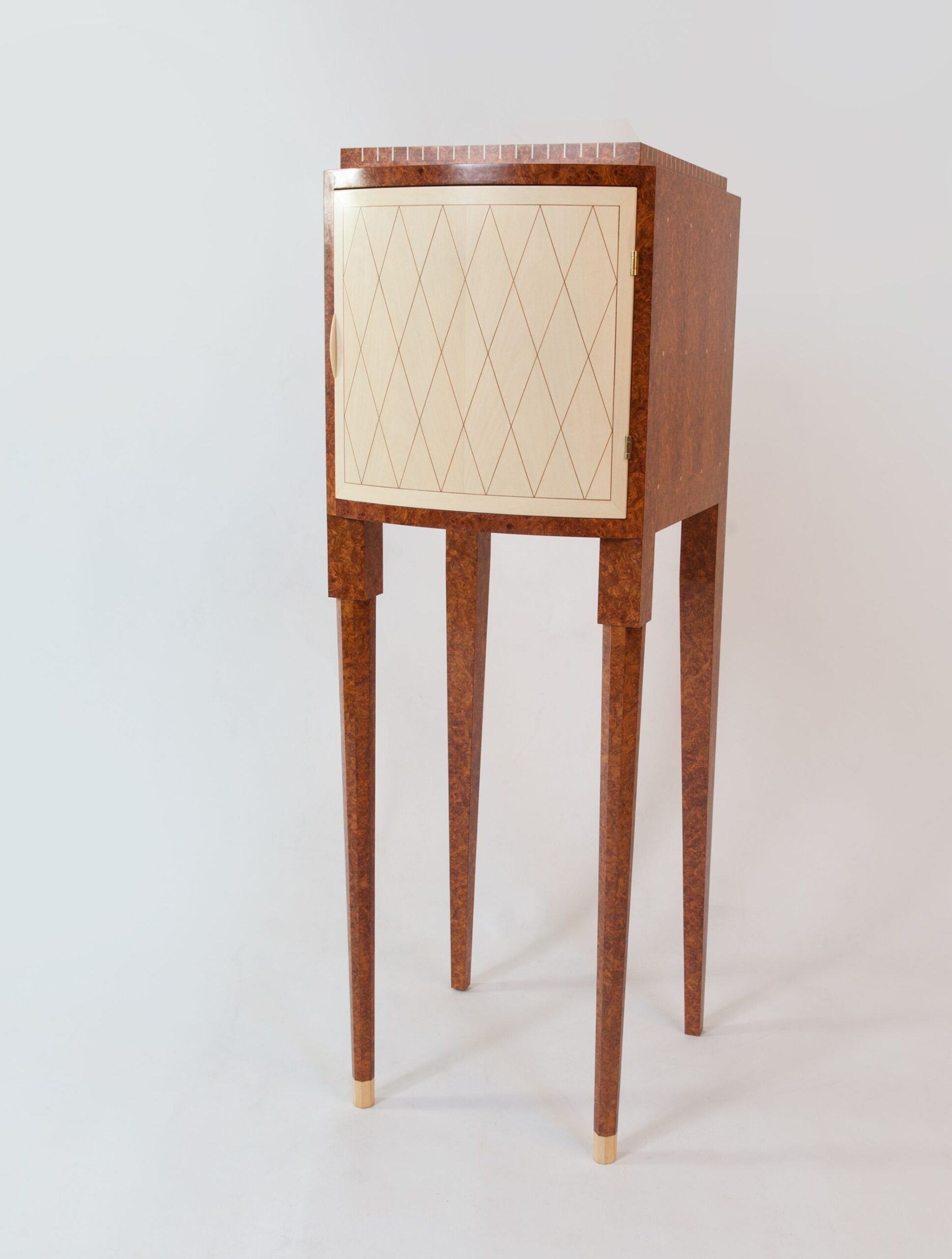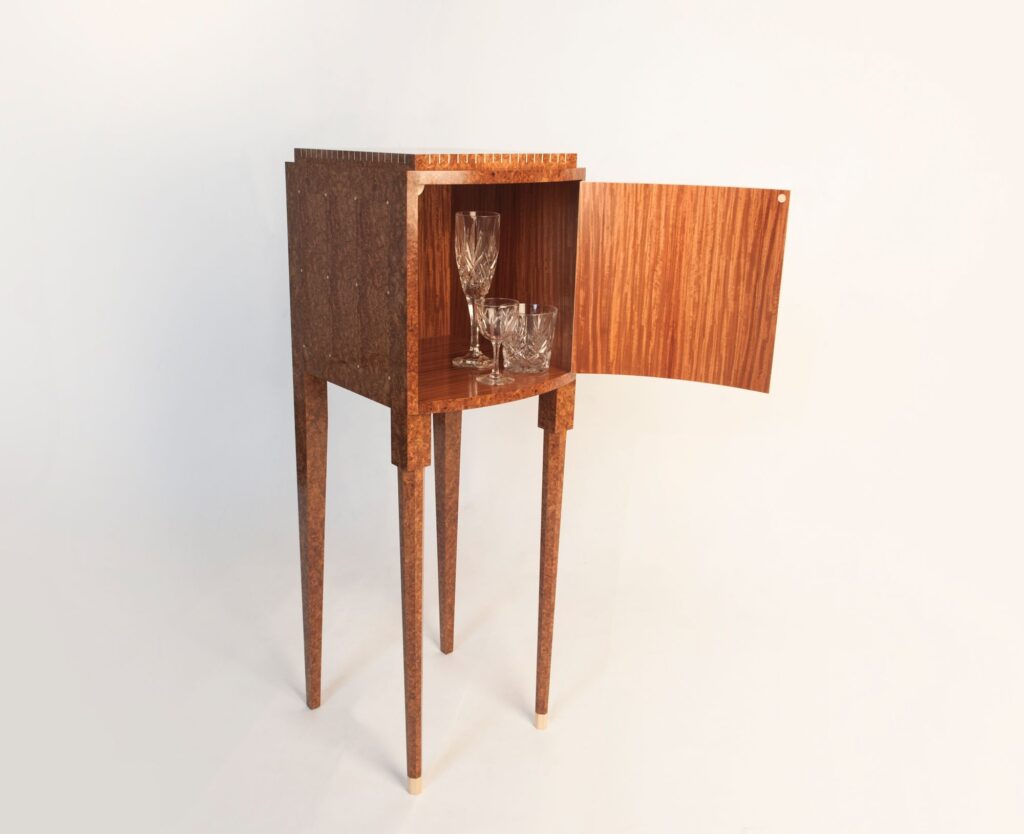 Alongside this marvellous piece Will was planning for what he would do after the course. Sending out CVs and portfolios to potential employers including Silver Lining Furniture. He went to their workshops in cheshire  for an interview and trade test .
It is my pleasure to announce that Will has been awarded a trainee place on the team.. So you see in this piece something that can be achieved by someone with the right frame of mind to achieve his/her best.
We wish him the best of luck at his new home with Silver Lining.
Well done, Will