Jack Pawsey has just completed his twelve month Designer Maker course here at Rowden and he finished with a bang creating this gorgeous Eucalyptus and American black Walnut sideboard. A contemporary design using traditional methods of woodworking, from sunburst veneer to dovetail drawers. What makes this a fantastic piece of craftsmanship is the minimalist design yet when you look closely and really get into the piece you begin to notice the  very high technical skill involved.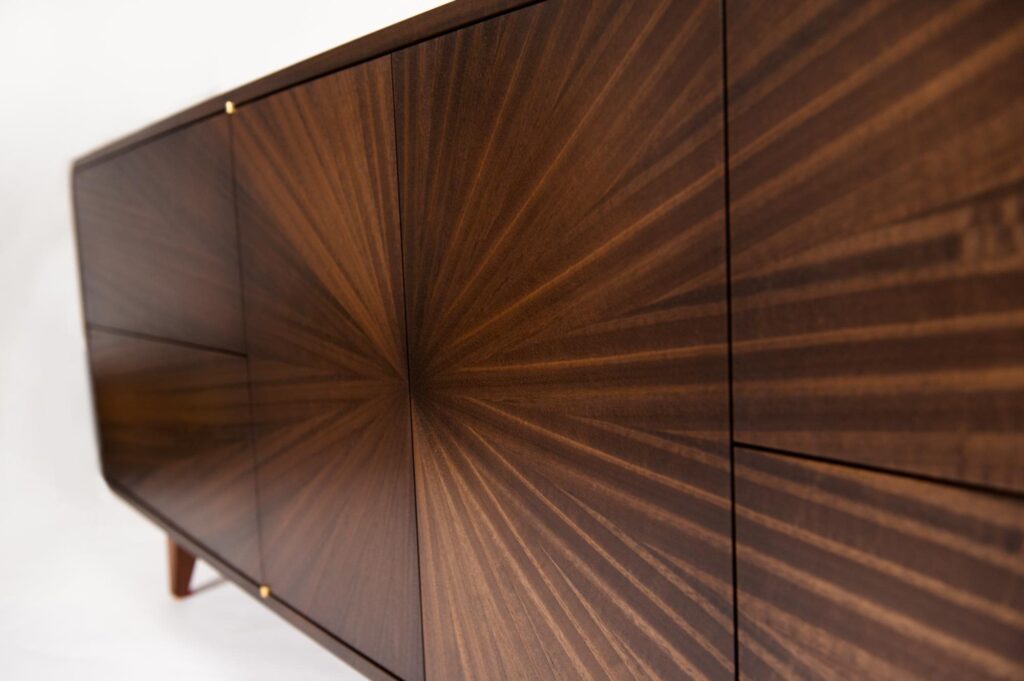 The golden hinges make for a nice touch to the piece allowing the central doors to open out. The sunburst veneer expands over each of the drawer faces and keeping it all aligned across the face of the piece goes to show Jack's attention to detail. Finished with Danish Oil, it really brings out the different hues in the wood through the grain. It's quite the experience when you circle the front of the piece and see the piece shimmer in the light.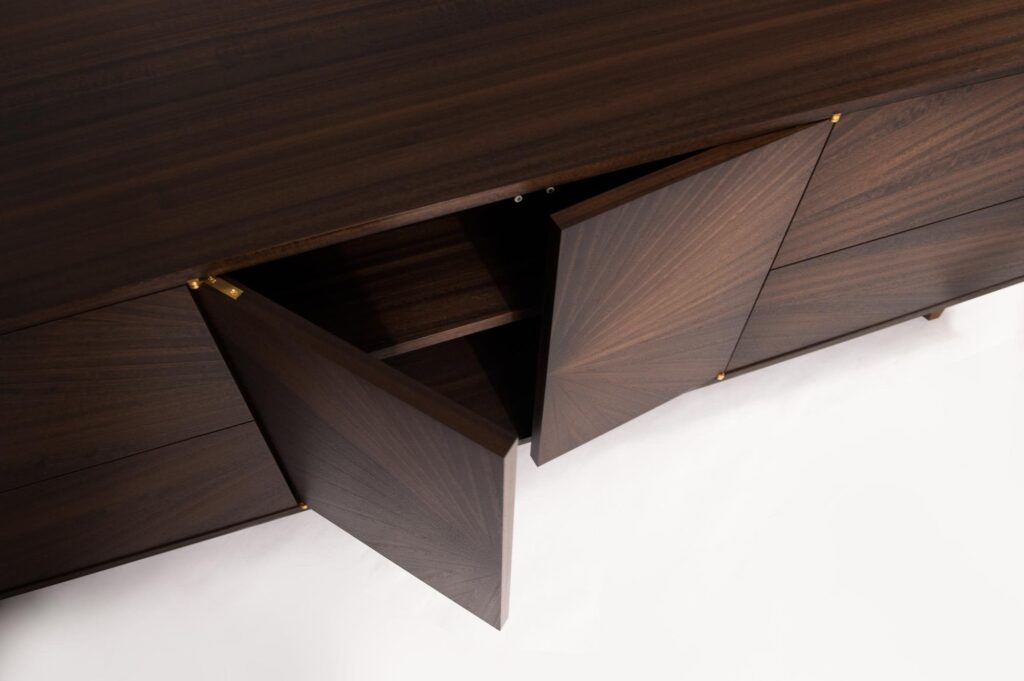 A great piece indeed and just goes to show the level of work you can create when you put the time and effort into doing something you love. Jack is now working on some commission pieces and is beginning to grow his woodworking career. Well done, Jack!