A Walnut Dining Table
This is a piece that has been cluttering up my studio for a while now. But now its gone and though i can get on with dusty woodwork I kinda miss it. It was here to be polished in the only room we have that is dust free. I used a rubbing varnish that Sam Maloof told me about. It gives a tough surface, but is put on by hand like an oil polish. it takes a bit of time, but gives really beautiful and usable surface.  Watch out for this, soon we hope to offer "Rowdens Finest Rubbing Varnish" to the general public. Its a good product made from best quality ingredients, that, as you see gives a good result.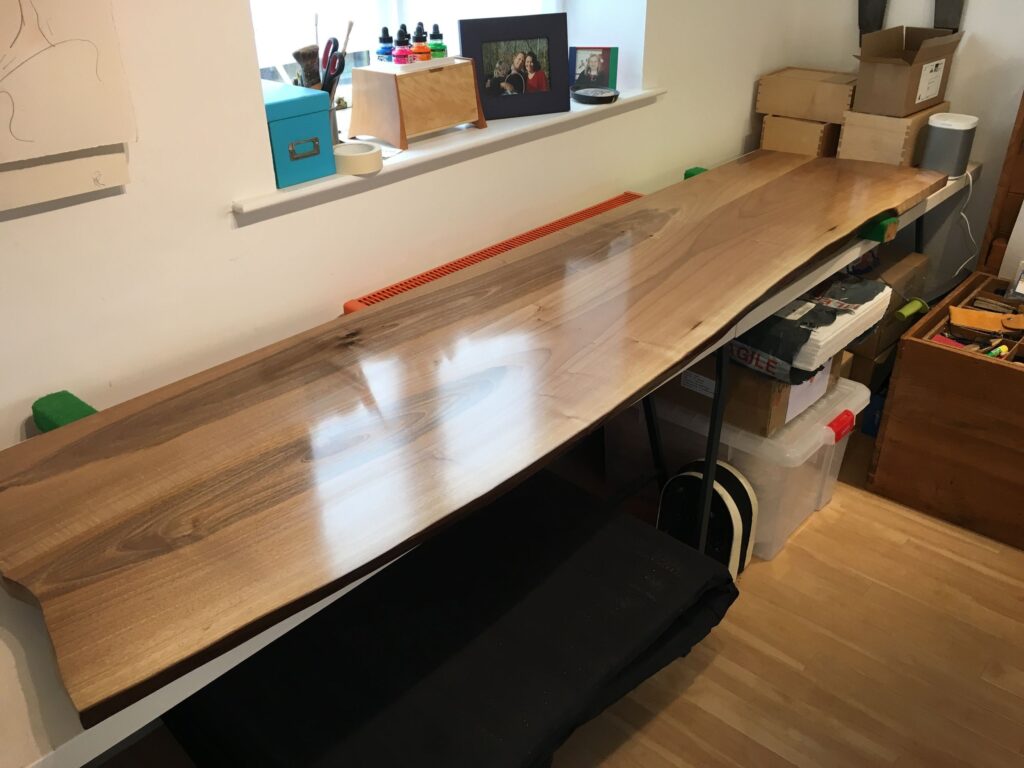 This was a table for Daniela an old client from years ago. Daniela has a wonderful piece of sculpture by Annish Kapoor and a part of my brief was to draw the eye to this piece. We did this with two pieces of sequential walnut that married together on the table top but were separate. So a wandering line down the centre of the table takes the eye there.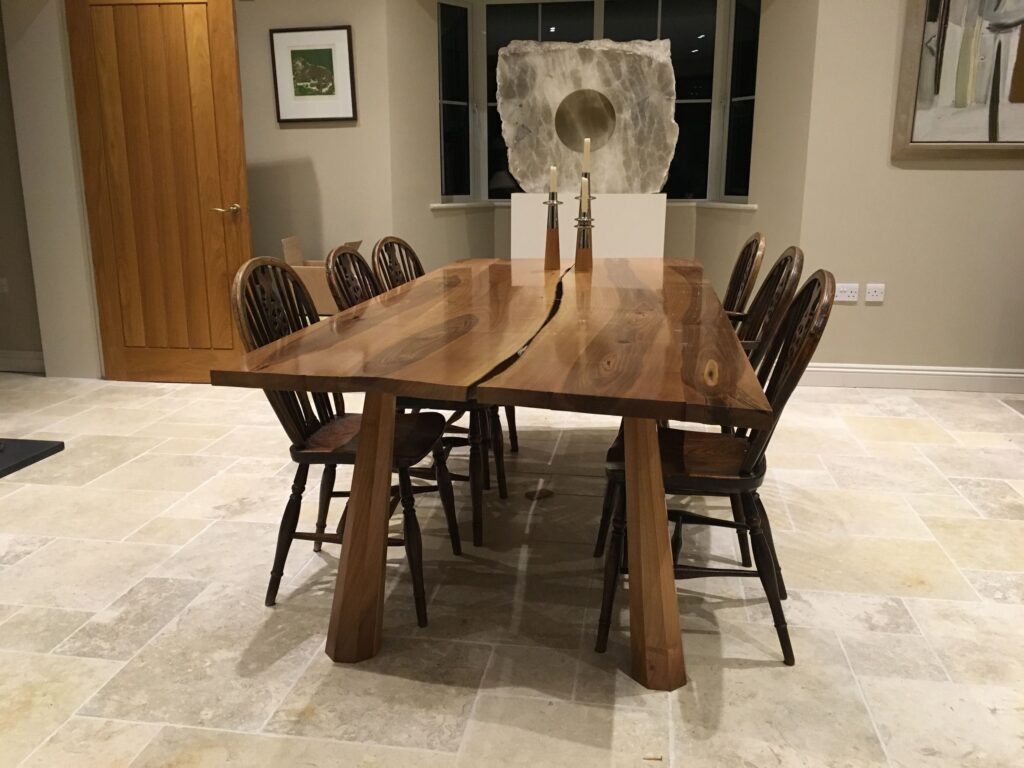 The ends of the table were also left as they came from the chainsaw. We cleaned up the marks made by the saw, smoothing and polishing the surface, but the graphics of the cut were left evident in the ends of the table top.
Next we are looking at new chairs  for a walnut dining table made with love and care.