I have been quiet for a while. It has been whilst I have been holding my breath as Daren did the hand carved lettering around the edge of the table. He could only work on this during weekends and evenings as he needed to concentrate to such a level that students even in the same room were a distraction. As Rachel said we are not at home to Mr Cock Up here today……
I have seldom seen a piece of work that has so transformed a job. I knew the carving would be a delight, and would work but the degree has been quite startling. I am very pleased with it and hope both my lovely clients are as happy as I am.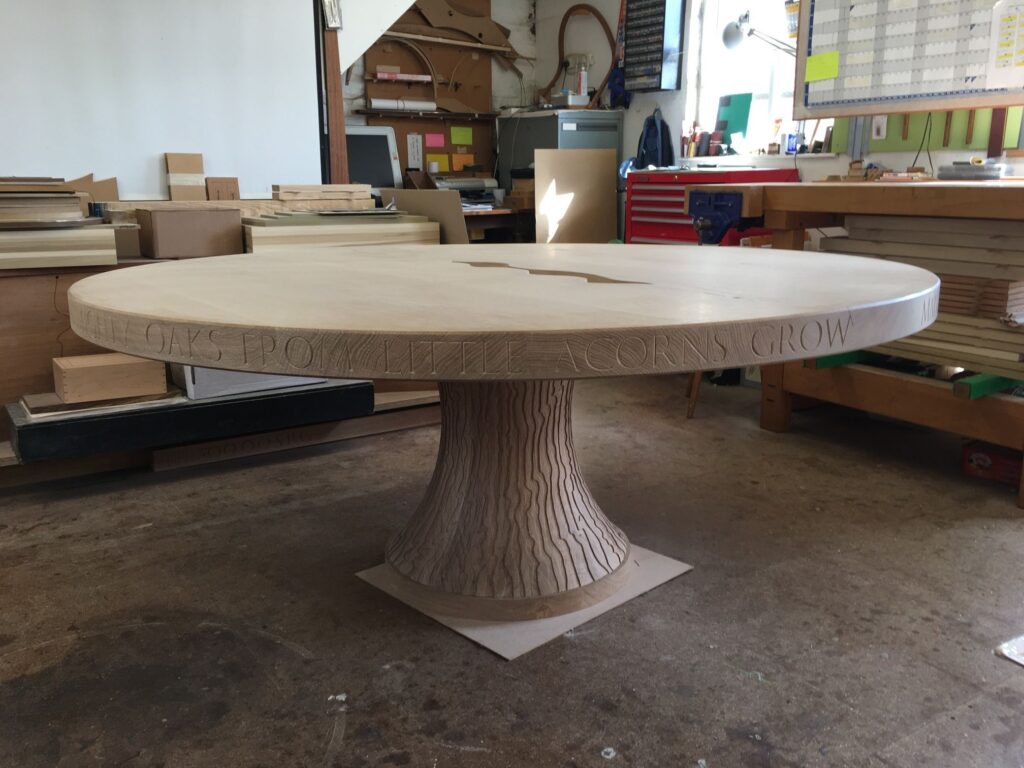 We now have the polishing and will set up to put twelve coats of our workshop made oil polish on the piece. I can build it a little more for my client but High Shine, Oil polish, and Oak don't generally live together. It will however have a good sheen that they can add wax polish and a lot of elbow grease to bring up a high shine.
These are the carving tools that Daren used.