As an example of classic British design, you can't really do much better than Ercol, a furniture manufacturer that was established back in 1920 by young Italian immigrant Lucian Ercolani in High Wycombe in Buckinghamshire.
Ercolani moved to London's East End with his parents thanks to help from the Salvation Army, soon leaving school to become a messenger boy (although he continued playing in the Salvation Army Brass Band). It was while he was out and about running errands that he came across a poster advertising a furniture design course at the Shoreditch Technical Institute, a career his father supported since he had worked as a picture frame maker in Florence and was working as a carpenter for the Salvation Army.
In 1920, Ercolani decided to start his own furniture factory, launching Furniture Industries with backing from some local businessmen. In 1932, Ercolani took over Water Skulls, a respected firm of high class chair makers, giving him the opportunity to further expand. During the second world war, the company made tent pegs, munition boxes and other supplies, with Ercolani's sons serving in the RAF.
In the 40s, because of a shortage in raw materials, the Utility Furniture Scheme was set up to ensure that scarce materials were used in the best way. A Utility Furniture Catalogue was set up to make sure that well designed furniture was produced that made highly efficient use of timber – with Ercol's 4a Kitchen Chair a prime example of this.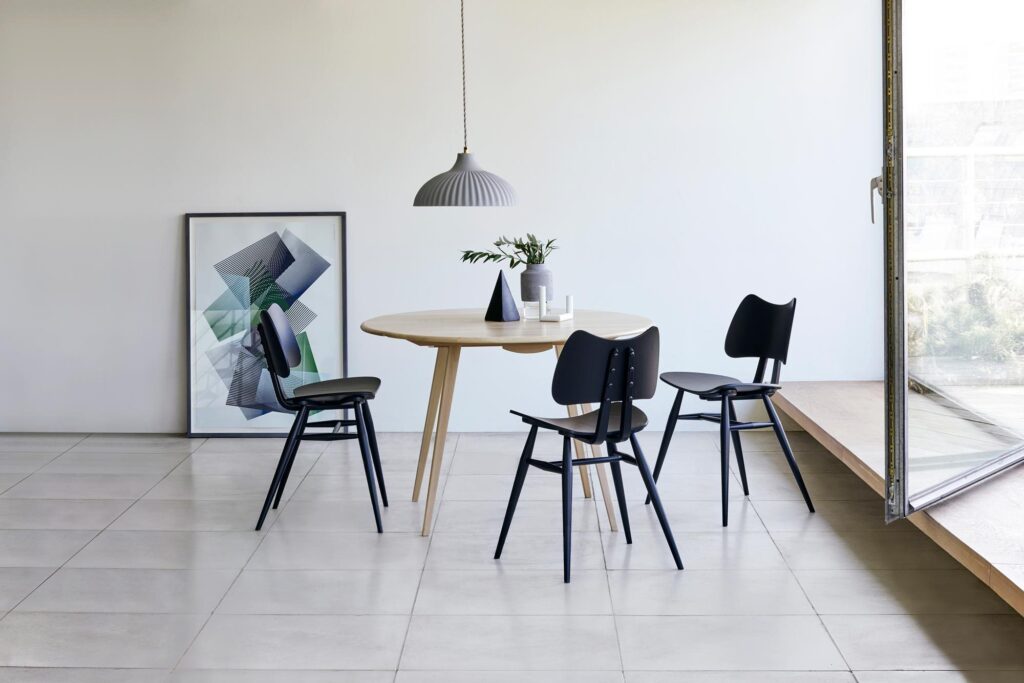 One of the most easily recognised Ercol examples has to be the Windsor collection, which soon became synonymous with the brand. Windsor cabinets have since become design classics, with the cabinets made using traditional craft techniques, featuring iconic oval wooden handles and displayed dovetail joints. These designs found favour because they marked a move from the dark, heavy, ornate pieces seen in previous years and were characterised by a simple aesthetic – both functional and unpretentious.
In 1956, Ercol brought out the Studio Couch, which was designed to serve as both a big sofa and a single bed for house guests when required. This offering featured the by-now characteristic steam bent arms, with the back made from elm and the rest out of beech. This was a design classic back then and it really has stood the test of time – it still looks fresh and modern when included in the living rooms of today.
Another iconic design you may well have come across before is the butterfly chair, an elegant and comfortable dining chair that brought together the traditional Windsor under-frame and thicker laminated wood manipulated into the desired curved shape for the seat. Before this was brought out in 1958, laminations for preforming had to be incredibly thin to achieve this curved shape – and yet again, Ercolani proved himself to be something of a pioneer in his field, maintaining the thick feel of solid wood that by now characterised his entire range of Ercol furniture.
Are you interested in taking part in a furniture workshop? Get in touch with us here at Fine Furniture Makers today.
Image sources thanks to Ercol furniture