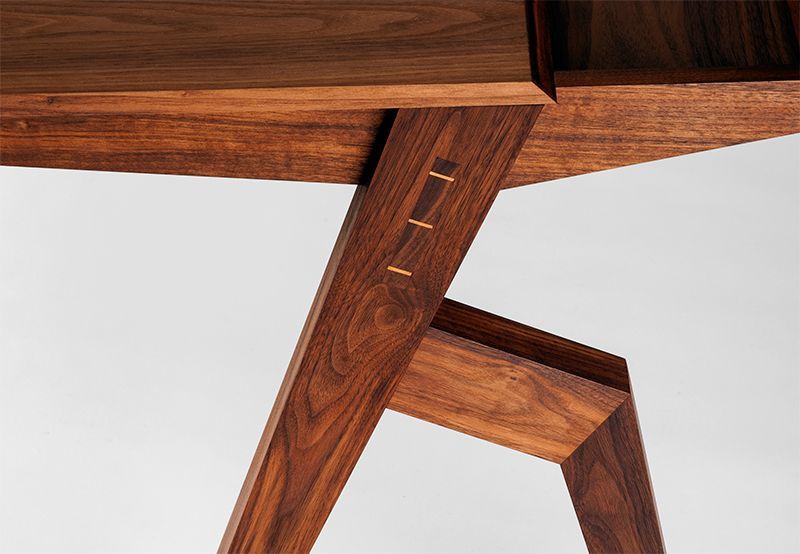 Just to show you what can be done in a short time if you work your socks off. Steve Jepson is a skilled interior designer who was working in Singapore but striving for the feeling of doing something more personal. His interest in product design and his desire for a personal touch led him to us. Working with wood, using handtools, doesn't get much more personal – running your fingertips across the joints; finding all the tiny details and using craftsmanship to refine the edges; to give it the personal touch.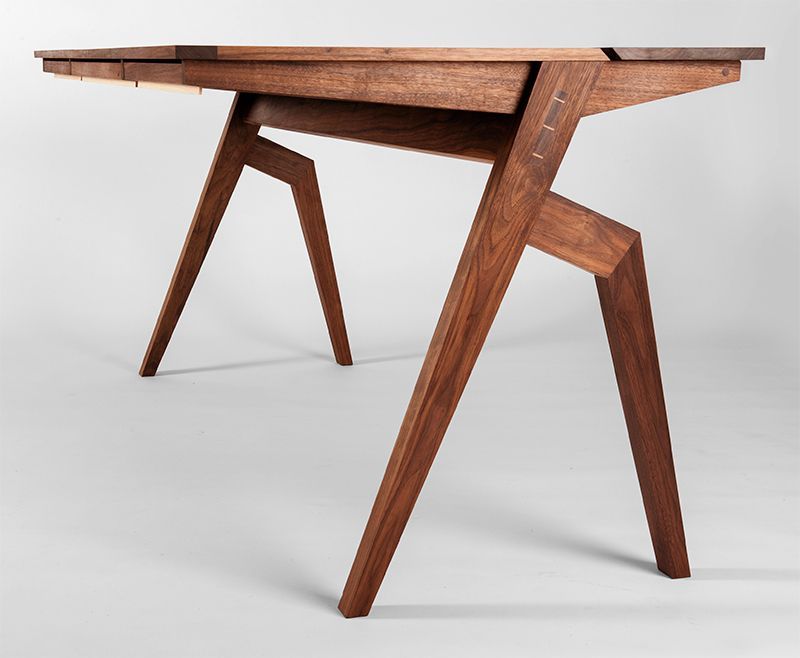 Steve is a very determined and self driven individual. His experience in interior design was a great help in giving him the confidence to design his own piece of contemporary furniture.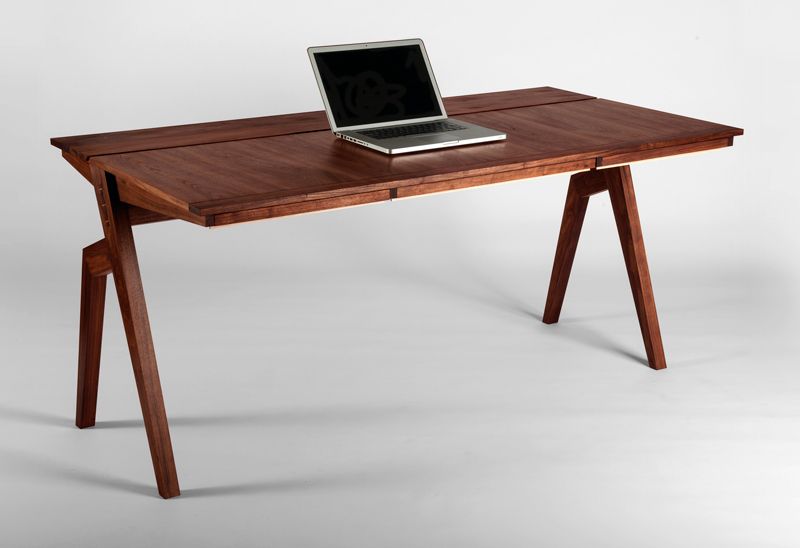 The resulting desk is at once captivating and beautiful. The shapes evoke the aesthetic of mid century angles, yet the lines are incredibly modern and architectural. Thin components make the piece light while the dark American Walnut wood gives balance to its weight and importance. This is a serious desk designed with real understanding and integrity.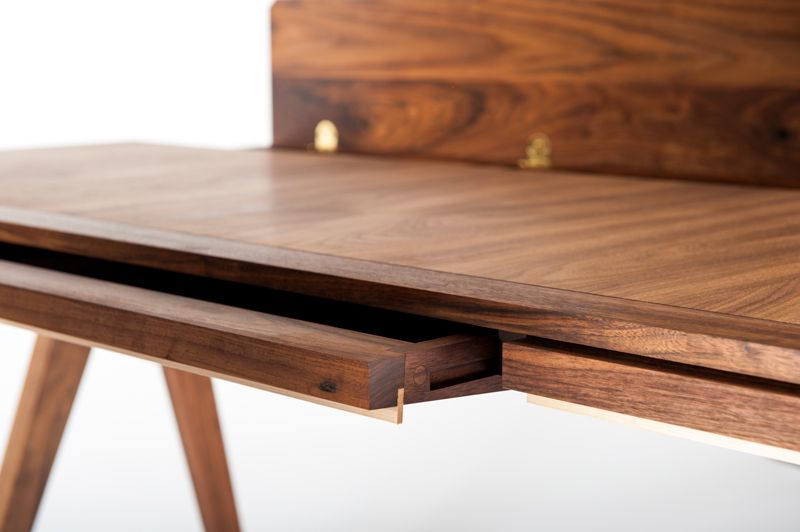 If you think you would like to make something personal like this, to work with your hands and craft real, personal, pieces of furniture then head over to our woodworking courses page to find out more about the range of opportunities we offer.
Quickly I want to say good luck to Steve, who has recently started a new design job in Nottingham.