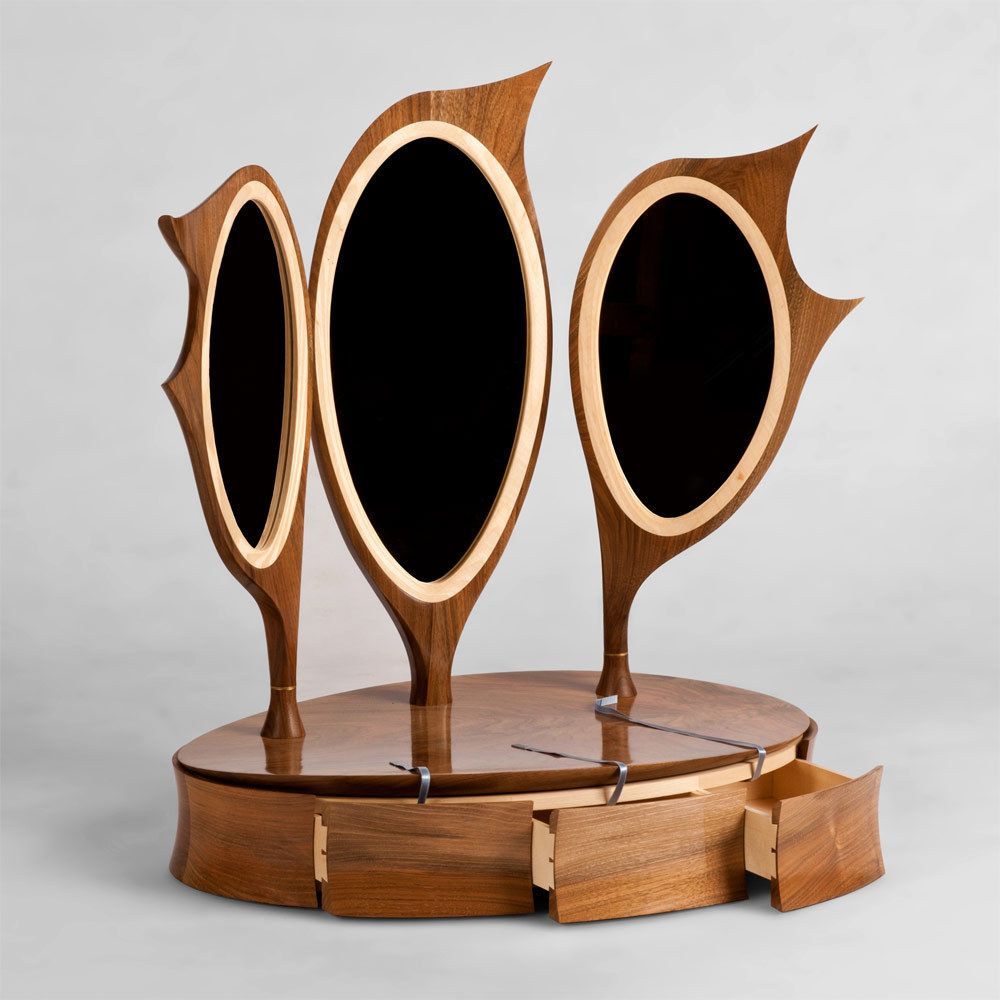 Ian has displayed a huge amount of self belief in his time here at Rowden, never settling for anything less than perfect, and pushing himself to tackle design choices with confidence.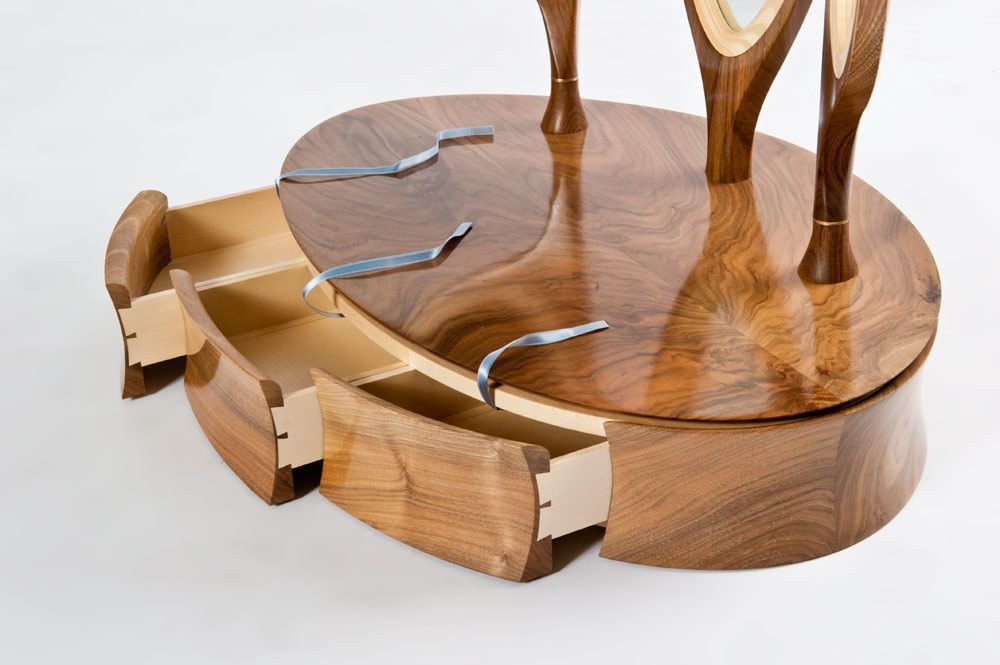 Take a look at this stunning English Walnut and Sycamore detailed Bespoke Vanity Unit. Look at the hand polished surfaces, finished with proven French Polishing techniques as taught here at Rowden workshops, see the full figuring and depth of the surface.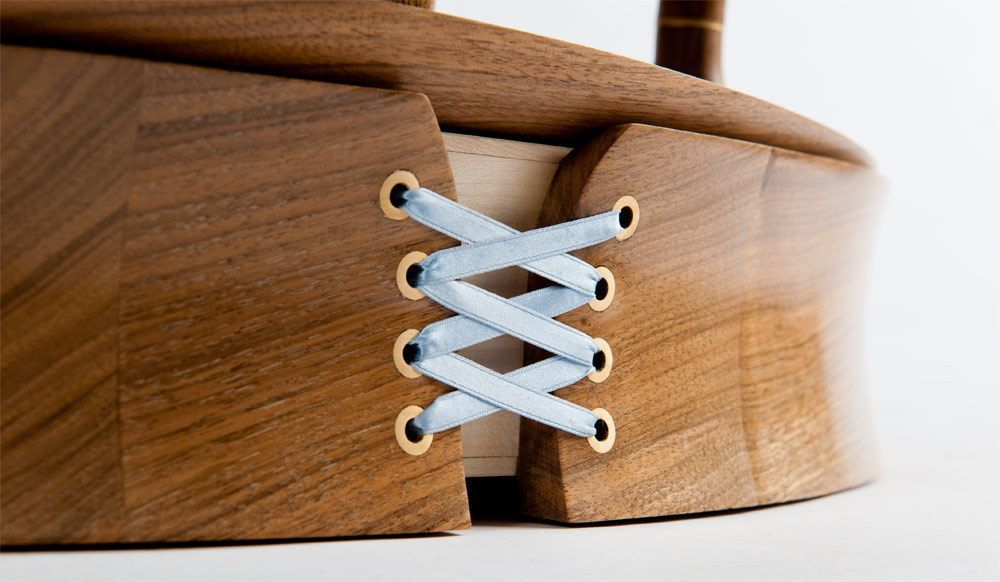 He used Ribbon pulls for his drawer handles, which are complimented by his most audacious and divisive design choice on the rear of the piece – a ribbon corset inspired motif. It takes true confidence in oneself to stick to utilising such provocative connotations.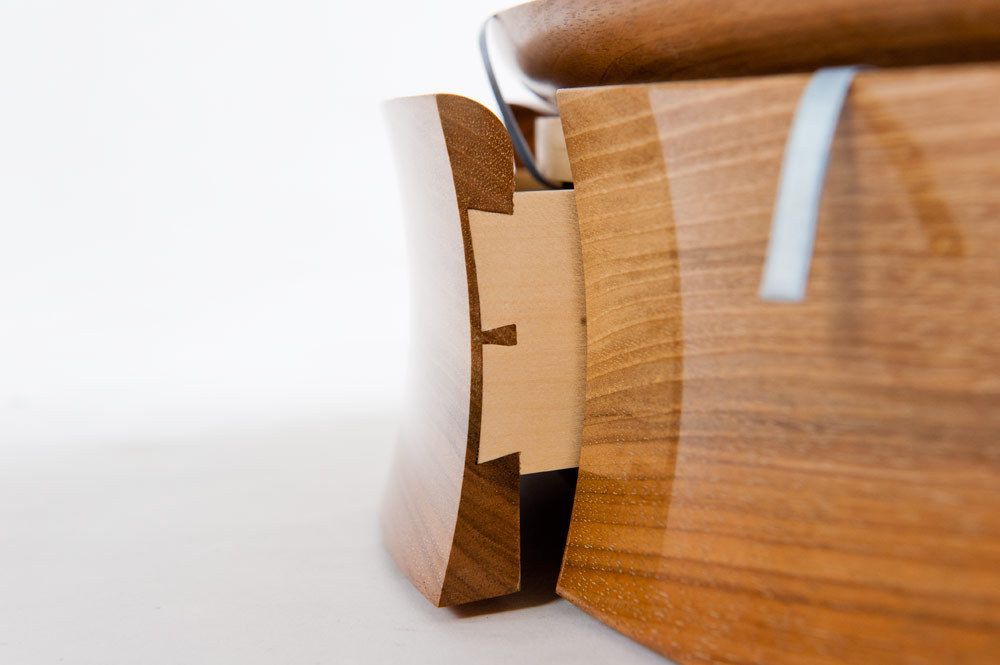 Well done Ian, keep going…