A MAKERS YEAR
This is a very scary e-mail for me. Have you ever hear the expression "Hung by the tongue" well that is what I am about to do to make a promise that scares the life out of me. I am vowing to write a journal about making, about being a maker, and running a workshop. I am hoping to make it honest, entertaining and informative and beyond the next two or three I HAVE NO IDEA WHAT COMES NEXT.
Worse still I am promising to post it as I write it every few days for the coming year. It seems to me that for many of you this will be too much. But to those few of you that stay, I express my appreciation, if I get too far up myself please do me a kindness, reply and tell me, gently, please. If you want more on this, or that topic, again tell me. I will always do my best to reply and respond.
. Here we go…
A WONDERFUL JOB
I was going to work this morning with my son Alex and daughter Jenny in the car. We passed a house where two masons were building a new stone wall on the front of a stone cottage. I pass this way every day and I had seen it being under construction for the past few days. The Stone masons were just starting to work and I startled both my children and the two workmen by pulling the car up alongside them and winding my window down by Alex' s shoulder.
"You're doing a wonderful job" I said. "Oh I don't know about that" the Mason replied blushing with pride. I drove off my kids thinking I was barking mad. But, on reflection those men were doing more than a wonderful job of that stone wall, they were doing a wonderful job full stop. He was a maker, a maker by hand and head and by heart. And there aren't too many makers left around in our culture.
This is the journal of a maker. I am not a very good maker as I don't do it every day, but I am one who knows what it is to spend a life making things. And getting it as well as you can. And it is that "as well as you can" that "extra mile" that interested me here. Those masons had done more than just a good job, they had done an exceptional job, they had gone the extra mile for the bit more that determines what is, and what is not, excellence.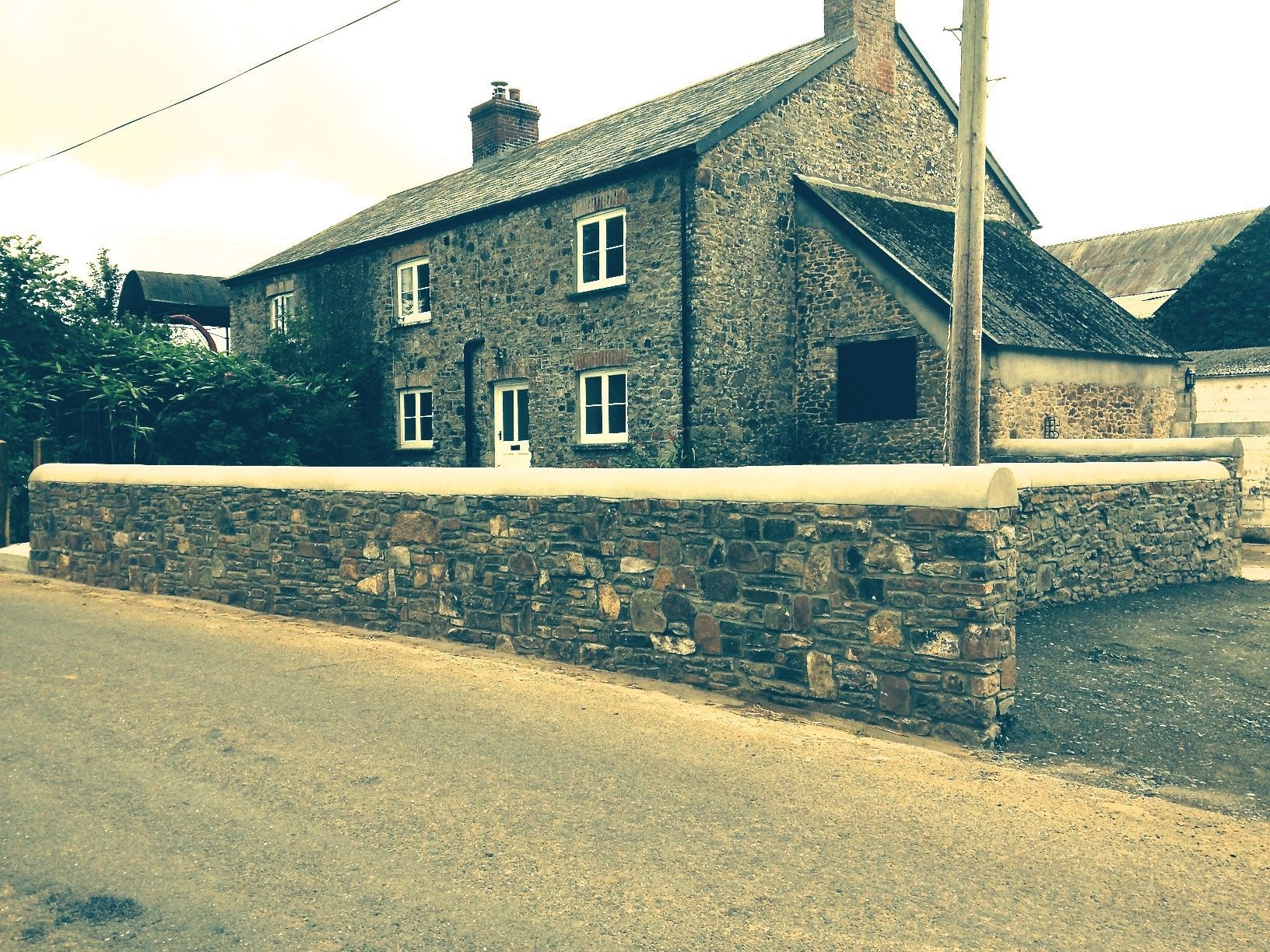 Nearly forty years ago, I read books by Jim Krenov a cranky old maker who described himself as "The Impractical Cabinetmaker" He talked almost uniquely about what it is to go beyond the ordinary and make again and again to the best of ones ability. Sad individual, I went for it hook line and sinker.
So, I have been engaged in making modern furniture and making things in wood for most of my life. As we gets older we get lazy and I am not any exception to that rule. We call it "being promoted above one's level of competence." which is what I have done. I run a business employing other makers. We make very high quality furniture and we also run a private school teaching furniture makers. We had a dozen makers and one or two students.
Now we have switched it around at Rowden and we have at present four makers and a dozen students. However, as my 65th year goes by, passing on skills has become more of a focus than making furniture. Except for me that is, I have now got back to making again before I seize up entirely and my body stops working. And you my friend can watch that, hopefully from the comfort of your arm chair with some amusement.
Don't get me wrong, as workshop Rowden do still make some unusual pieces of furniture. We've just taken a job on for a dining table, eight chairs, two cabinets and two table tops for a house in Dubai. And early next year we go to Shanghai exhibiting furniture. So hopefully I will have to have some stories to share.