Well its not, not a Death March. Chris Schwarz doesn't do that. More gentle stroll up a very long hill. I like walking but I am 66 and not in great shape so HARD WORK is not something I relish as much as I once would have done . But like walks in the rain, up hill on the cliff path, it is pretty nice, especially when you stop doing it.
I don't make every day, I used too, but running a twenty odd person business is not a way to keep on the bench. But this week is encouraging we to do just that . Do not open a laptop or switch on a screen before 6pm. Do not take phone calls, or meetings with TV companies promising my own series that looks like a Woody version of "The Great Bake Off". Do pay the wages as its end of month, and get Rachel to sort out everything else. Its good when a plan comes together.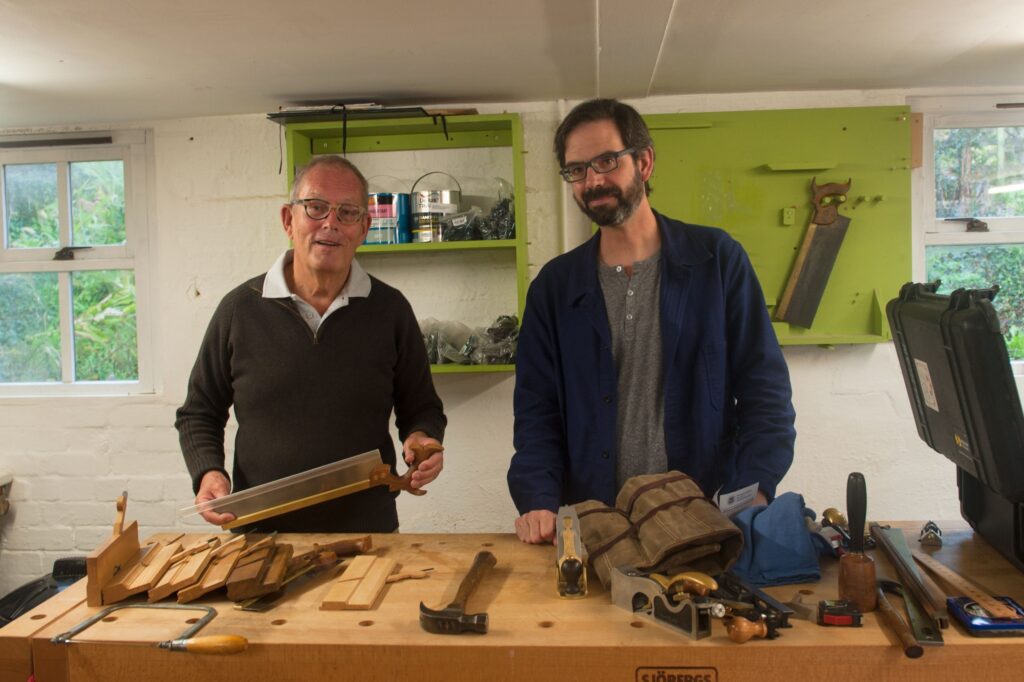 Well, its a plan. We make only by putting in effort, time and love. Good making is an act of love. I wonder as I am laboriously cutting those pins and tails WHY? I quite enjoy doing it but that is not enough. I enjoy sitting in the sun just as much. A good CNC would do this perfectly, so why bother?
But it would be perfect. And it would be so perfect it would be intimidating.  We are not that good. We screw up, we miss the line or slightly crack the carcase with too tight a joint. I did both and the evidence is there. I struggle to be perfect and fail. The evidence is there. You can see it in a hand made piece. You can see the human being, skilled but human, attempting perfection, struggling and failing . Again and again. And that is the attraction of it. Not the doing of it, that is O K, but if the doing is to be worth doing, then the object bears witness to the struggle. Hopefully it like proper Art  helps us understand and see who we really are.