We're almost at the end of the Chris Schwarz Summer School now and the students are onto the veneer detailing for the inside of their tool chests.
The workshop split into two groups:
David took a group of students and taught them how to use hide glue the correct way to stick veneer panels.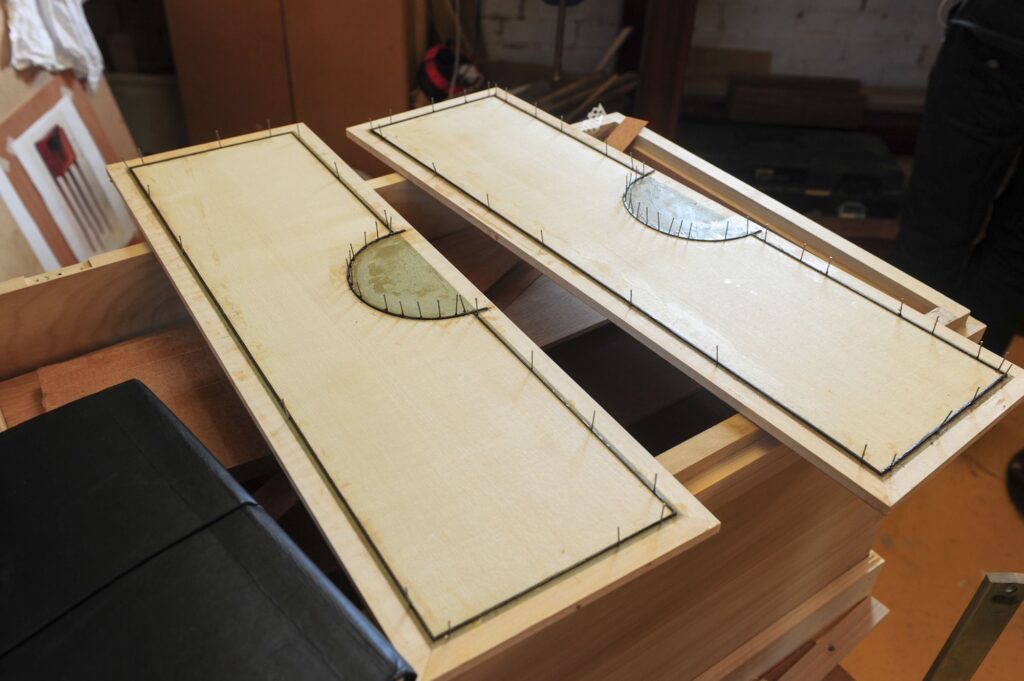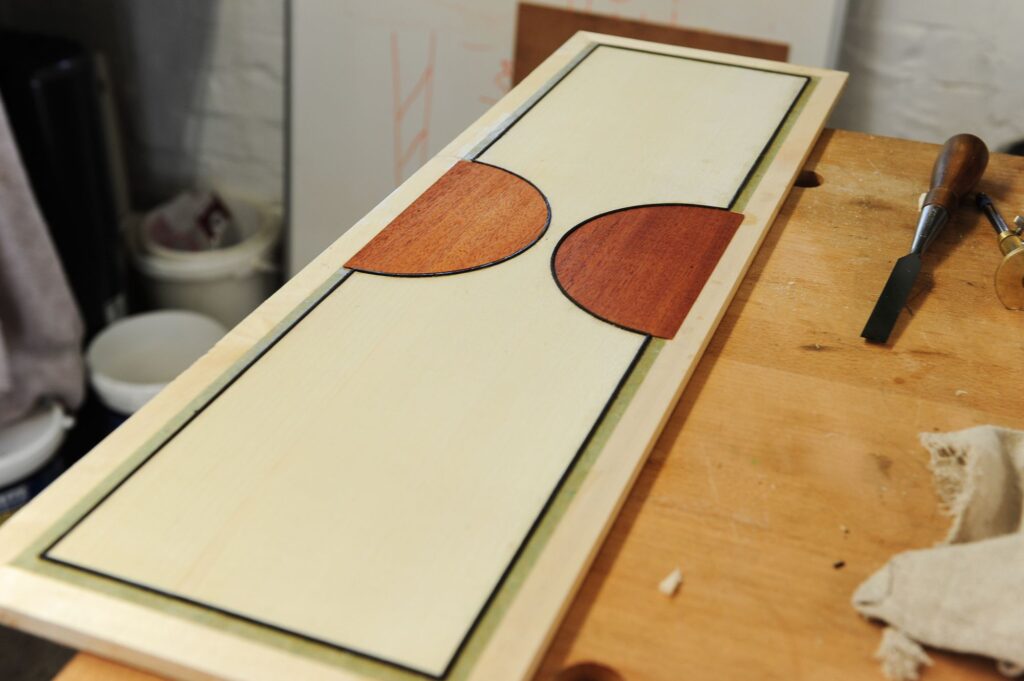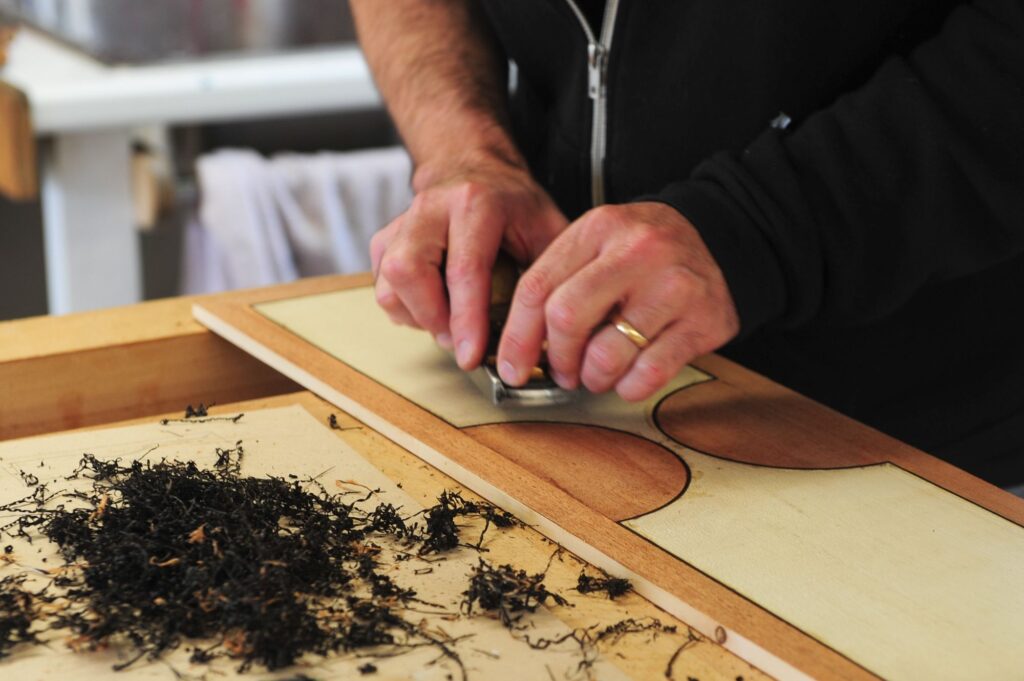 This was created using Sycamore veneer for the inside, Mahogany veneer for the border and an Ebony inlay to finish.
2. Daren took another group to teach them how to precisely cut out shapes within the veneer layers to create a sunburst effect.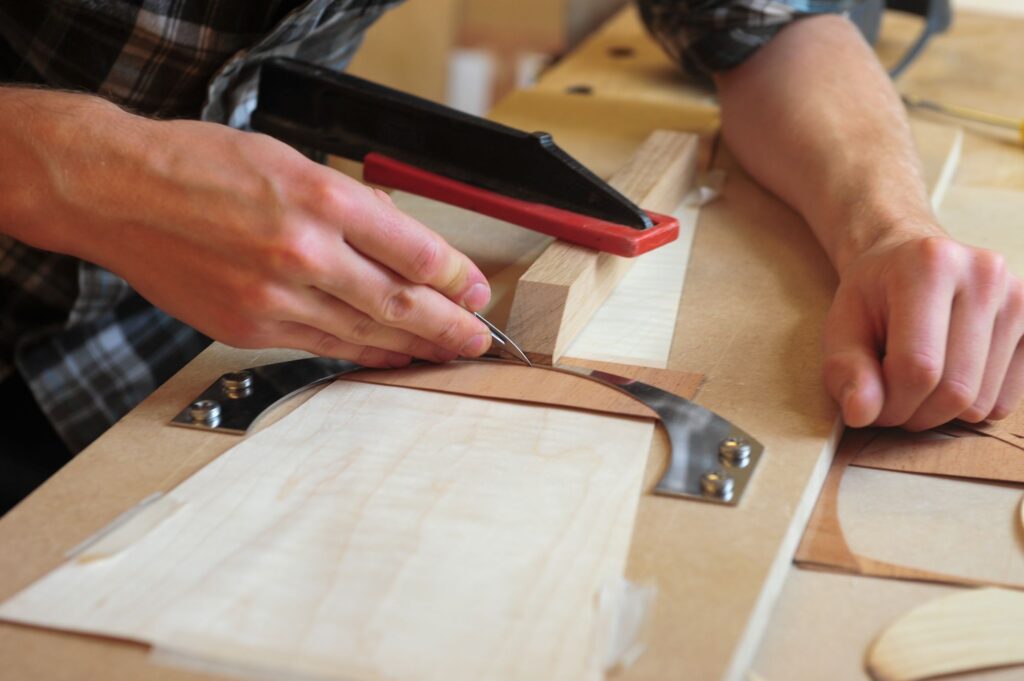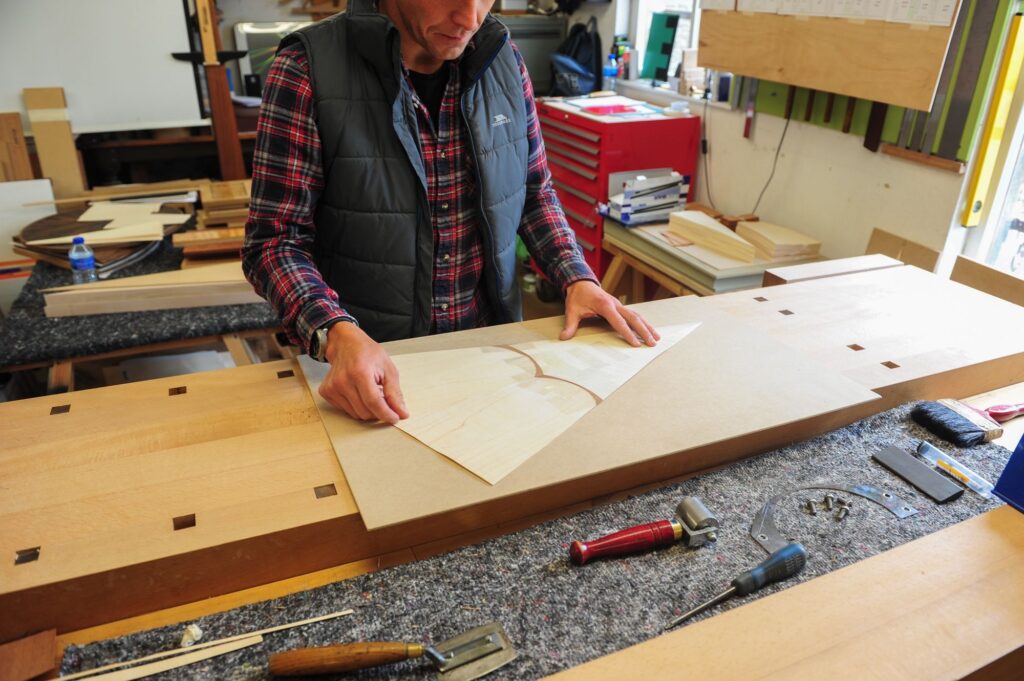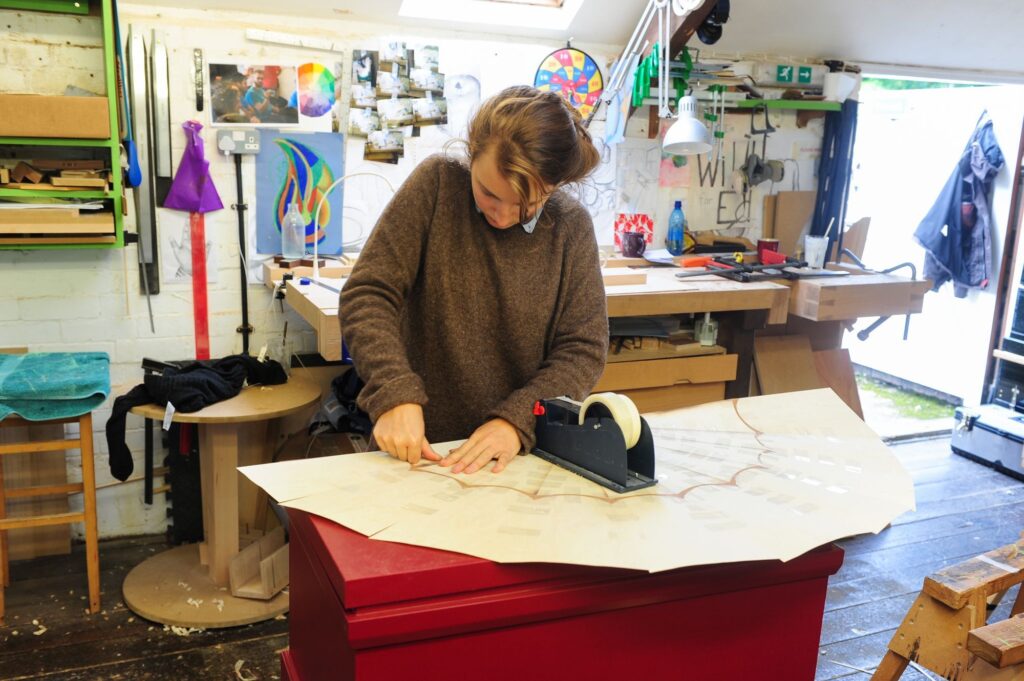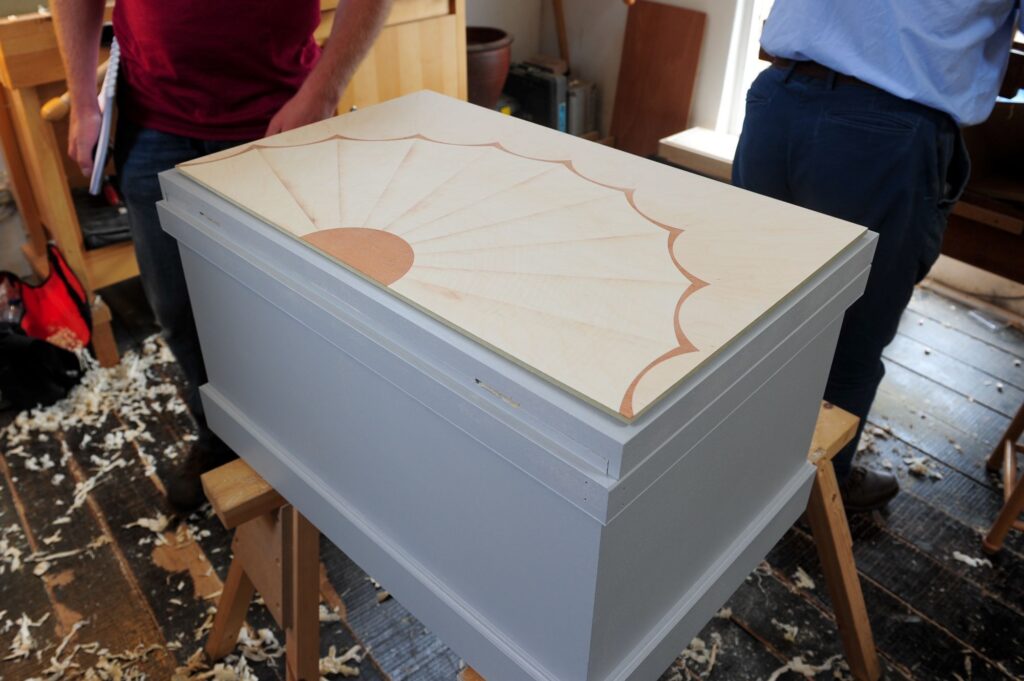 The second method is stuck to the board using a vacuum. Once assembled together, the students will take their sunburst, apply it the board and then shove it into a big vacuum bag where it is left over night to stick.
I will update you tomorrow!