The students have been at it again. Creating jewellery boxes is part of the twelve month Designer Maker course we do here at Rowden, but the assortment of designs you see is fascinating. This is their first project where the students get to have some creative input into how the design looks from wood choice to tray layout and so on.
Aaron Marx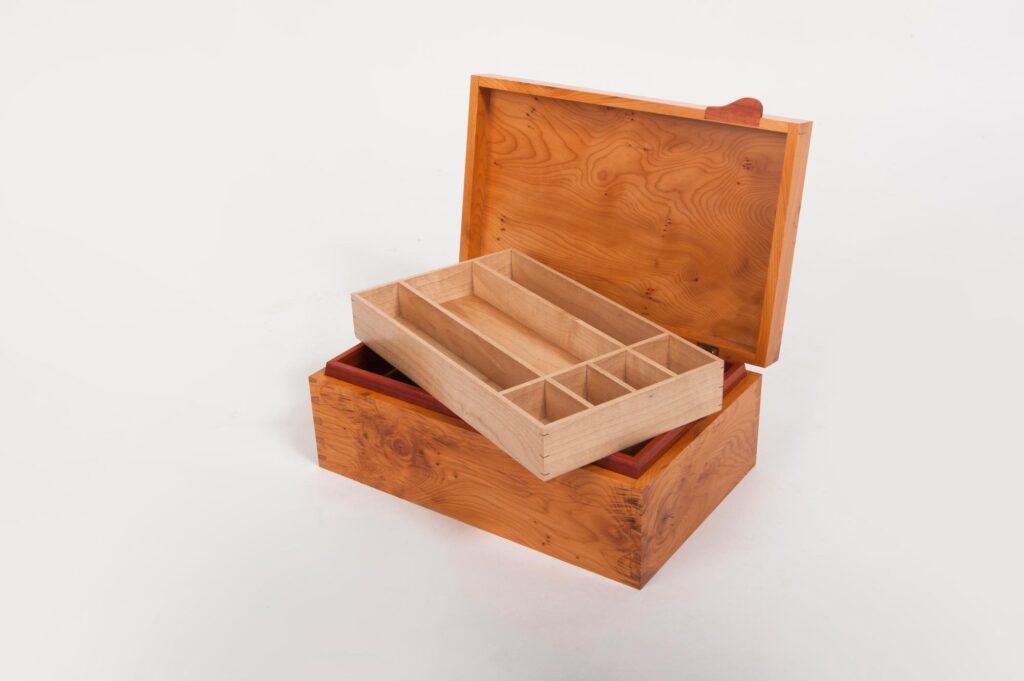 Aaron has created this brilliantly vibrant box from Yew wood, Maple for the tray and Padauk for the liners. We don't get much Yew wood furniture being made here in the workshop so it really catches your eye. To compliment this vibrant wood Aaron chose Padauk which gives it a dynamic edge with a Maple tray to contrast and create an all round energetic and balanced piece.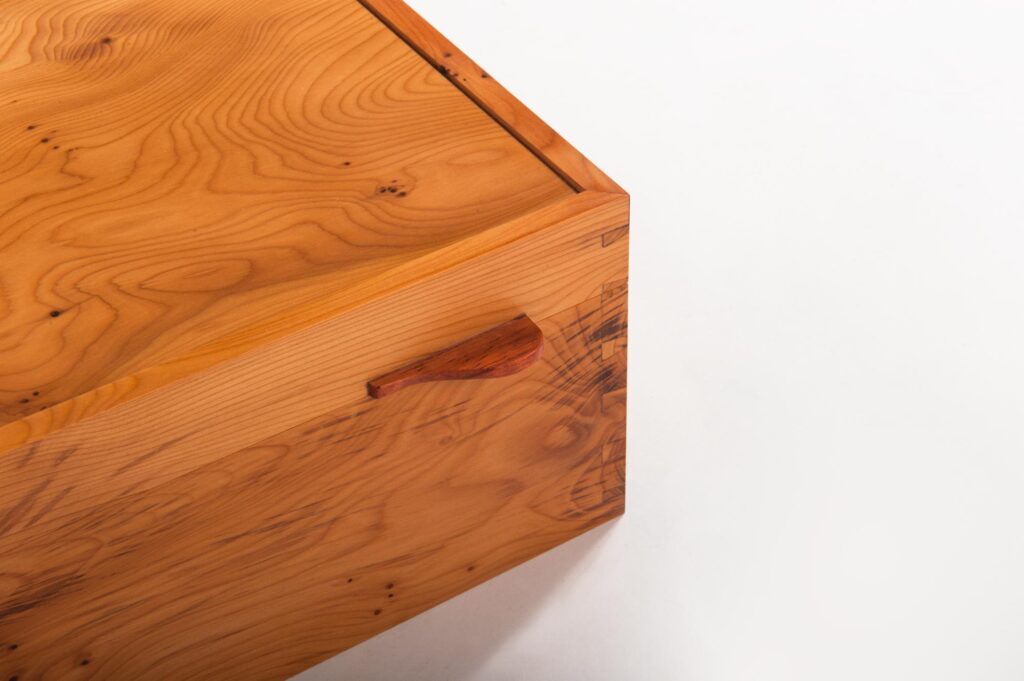 An interesting detail to take note of when the students create their jewellery boxes is the design in which they have made their box to open. In this case the handle is offset and made from Padauk which compliments the colour scheme and fits the finger comfortably when opening the box.
Aaron is now working on a coffee table greatly inspired by more conventional style furniture.
Gideon Traas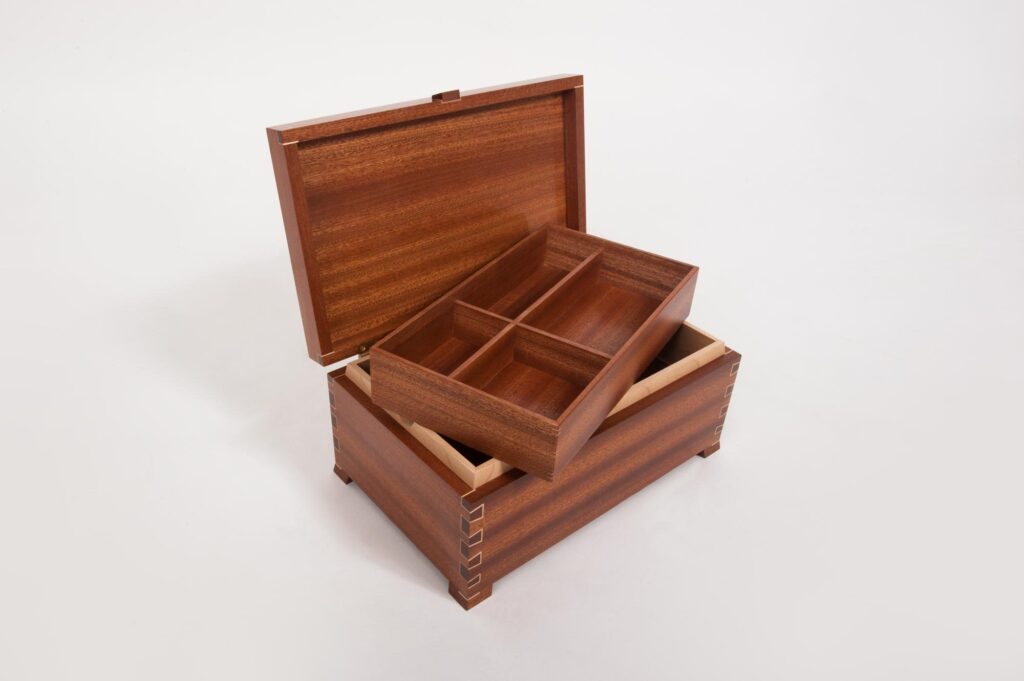 Gideon Traas has crafted this remarkable box using Sapeli and Maple wood and added feet details. The light and dark make for a very dynamic and eye catching design especially where he has used maple inlays around his dovetails, a very unique idea and definitely highlights the brilliant craftsmanship gone into the piece.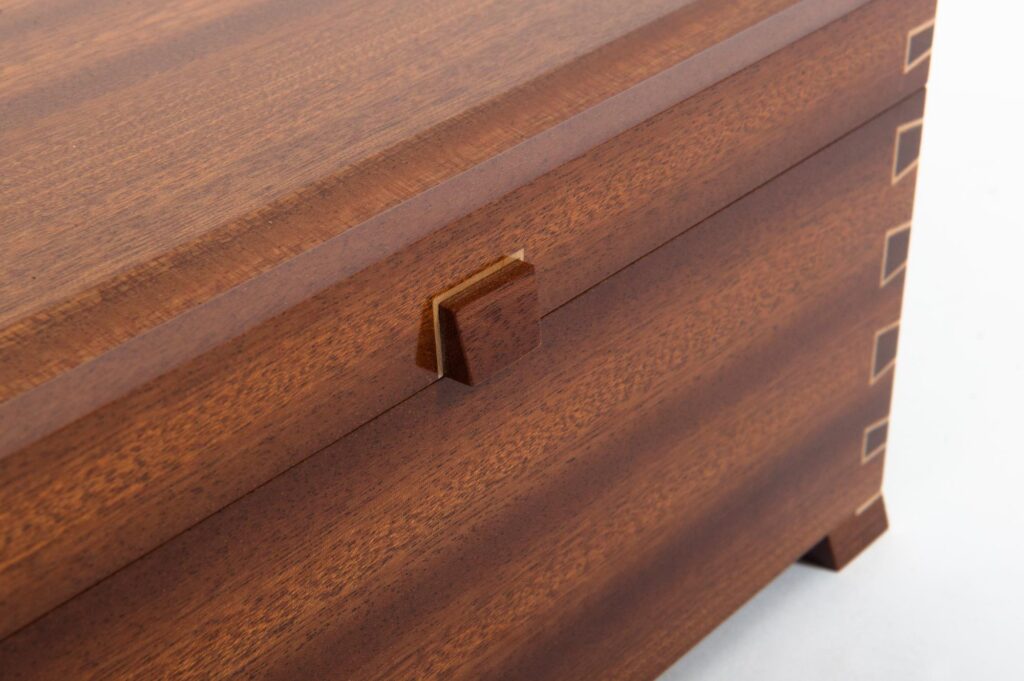 Gideon has gone for a centred handle with complimentary maple highlight detail which balances out against the feet. The Maple liners inside of the box works wonderfully and contrasts the outer Sapeli wood.
Doug Watson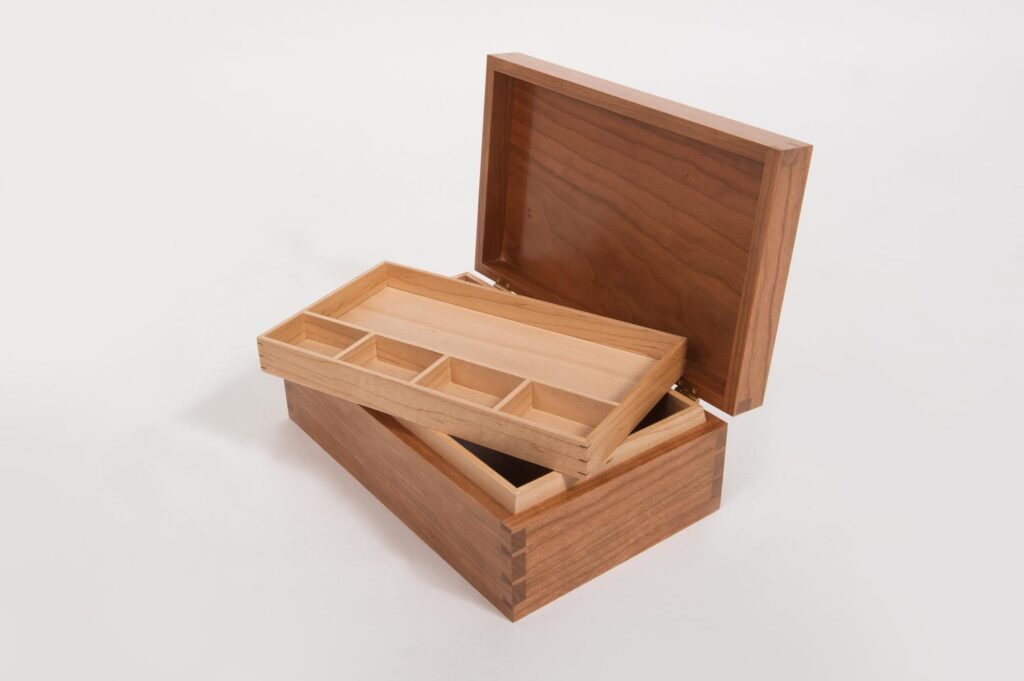 Doug Watson created his jewellery box from American Cherry and Maple and the attention to detail and level of craftsmanship in this piece is beautifully done. The Maple and Cherry create a very subtle colour scheme, but I believe it's the hours spent cutting those dovetails and clean yet simple design on the tray which makes this piece stand out.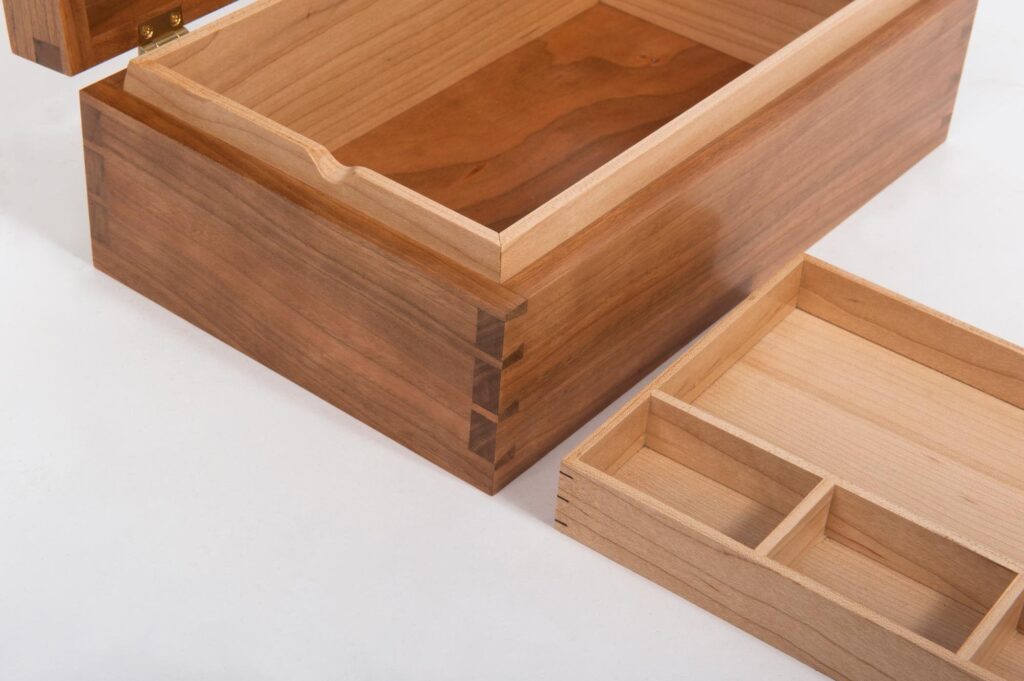 Doug is currently working on a chair design, busy on the lathe turning the legs and backrest. You often see him come away with wood chippings caught up in his beard.
Well done to all three students, they have taken on the task of creating a jewellery box and have taken the time and effort to making some really great pieces of furniture.