Why Sometimes The Best Material for the Job is… MDF
Medium Density Fibreboard gets a pretty bad rap these days. It is the default substrate for some rather mediocre mass produced and short-lived furniture. But the problem is not the MDF. More often than not, it is the way it is used in production.
The very best thing about MDF from a cabinetmakers perspective is that, unlike wood, it remains incredibly stable regardless of changing environmental conditions. Wood can move by more than 1% if a warm dry day changes to a cold wet one. Or even from something as simple as turning the heating on after a cold night. Solid wood furniture needs to be designed to accommodate this movement, but there are some things that you really want to stay the same size, regardless of the conditions.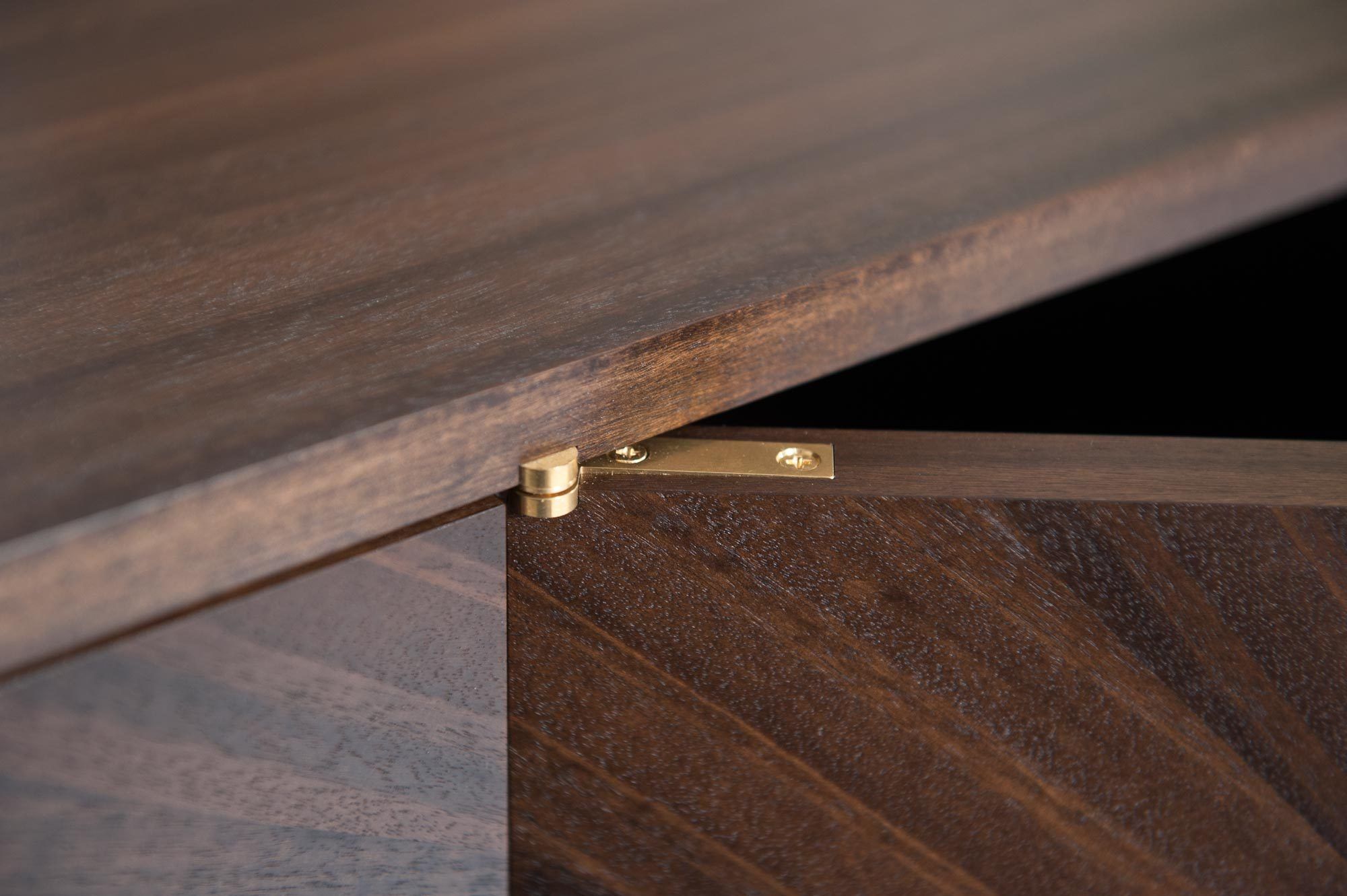 It's all about the movement
Large panel doors is a good example. One way to avoid a lot of movement is to create a traditional frame and panel door, but if you're after a different style there is only one way to go. Because of its inherent stability, a panel of MDF can be lipped and veneered and made to fit a frame to within a millimetre in complete confidence that it will remain that way under all normal domestic situations. Result!
MDF is also great when designing furniture with unusual or expensive woods. Burrs, where the wood is at a premium, may only come in a veneer. Or veneers may be used if the designer wishes to create a regular pattern like book matched or diamond matched.
It is sometimes the most expensive furniture that has the greatest prevalence of MDF running through it. Yet, it is difficult to explain to some clients that MDF forms a key part of an otherwise obviously highly desirable piece of furniture. Truth be told, most cabinetmakers avoid mentioning it at all! But the reality is, some of the most exquisite furniture that has ever been could not have been made without good old MDF.
Until next time,
Lakshmi