Student Work Round Up
It is always wonderful to see a round up of student work. And to see just how quickly our students progress during the time they spend here. Most come to Rowden without any previous cabinetmaking experience; they really are starting from scratch. Yet what they achieve in just twelve months with us can be astounding.
Gideon Traas
You may remember a recent blog about one of our students, Gideon Traas. At the time, Gideon was only part way through completing his two side tables. Well, here we have the two completed pieces. From the intricate veneering on the table tops to the refined elegance of the two under frames, we could not be more impressed. Pretty amazing work, I think you'll agree.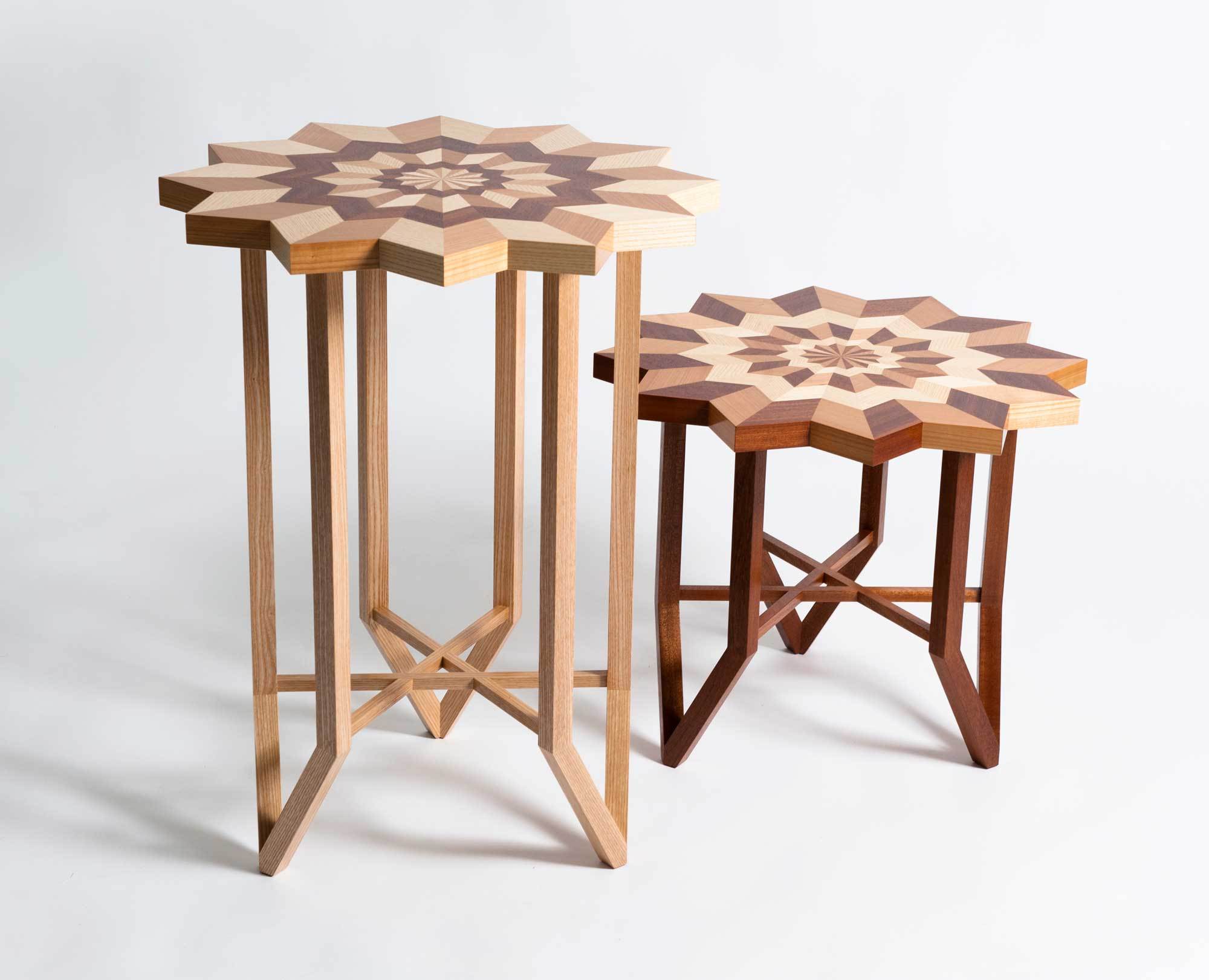 Aaron Marx
Another rising star, Aaron, is coming to the end of his time here too. But not before he finishes this beauty. Here is a sneak peak at the table he is currently working on. The legs are made from Sycamore and the top will be Cocobolo. Inspired by the Queen Anne period, with a little Gothic and Romanticism thrown in for good measure, I cannot wait to see the finished piece. I think it is safe to say the elaborate shaping of the legs was definitely a challenge but a challenge that Aaron has successfully conquered.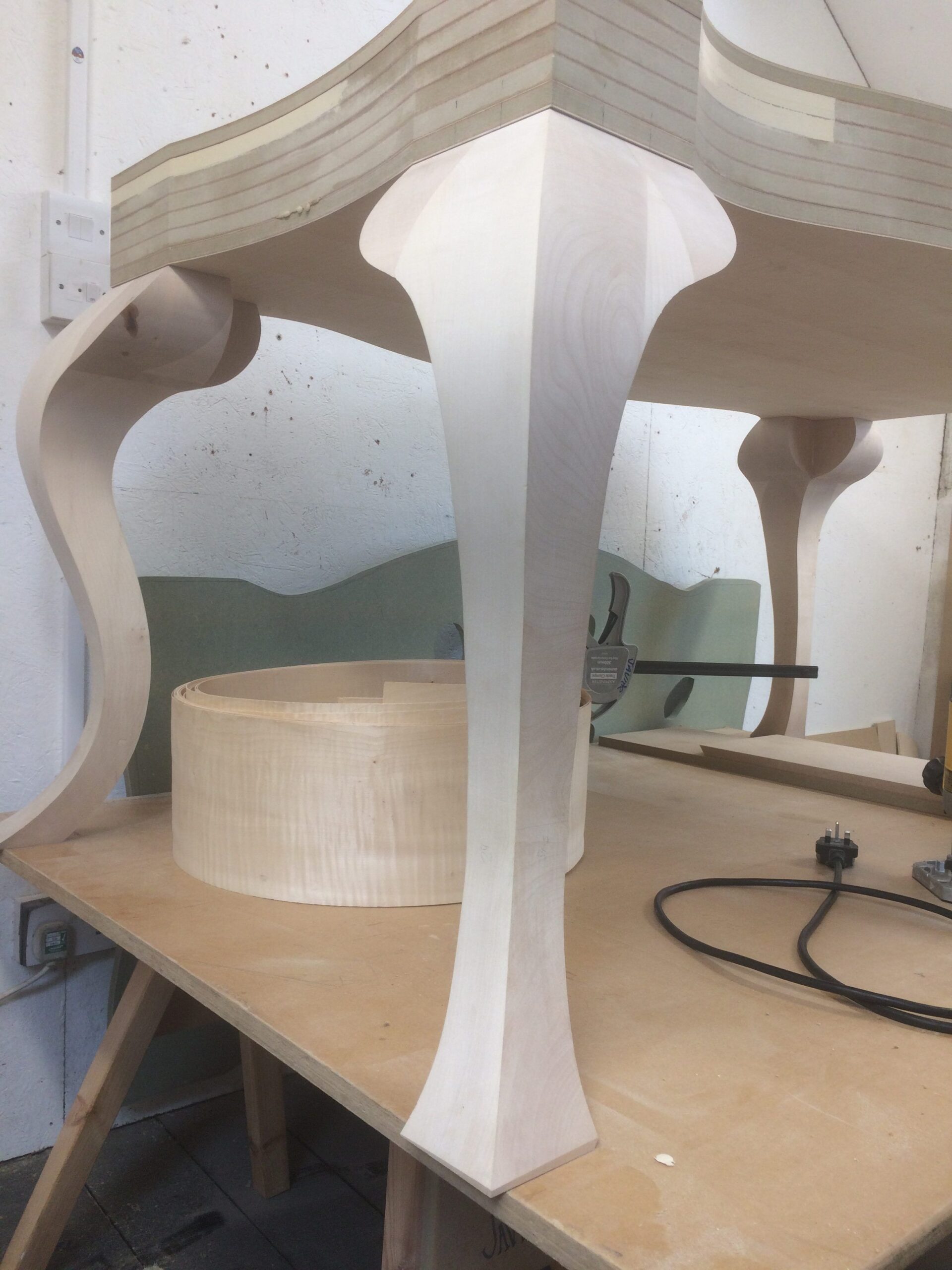 Until next time,
Lakshmi