We have a burr walnut tabel top that now needs to be inlaid with a diagonal drift of Macassar ebony flowers, detailed with Satinwood Pear and Apple.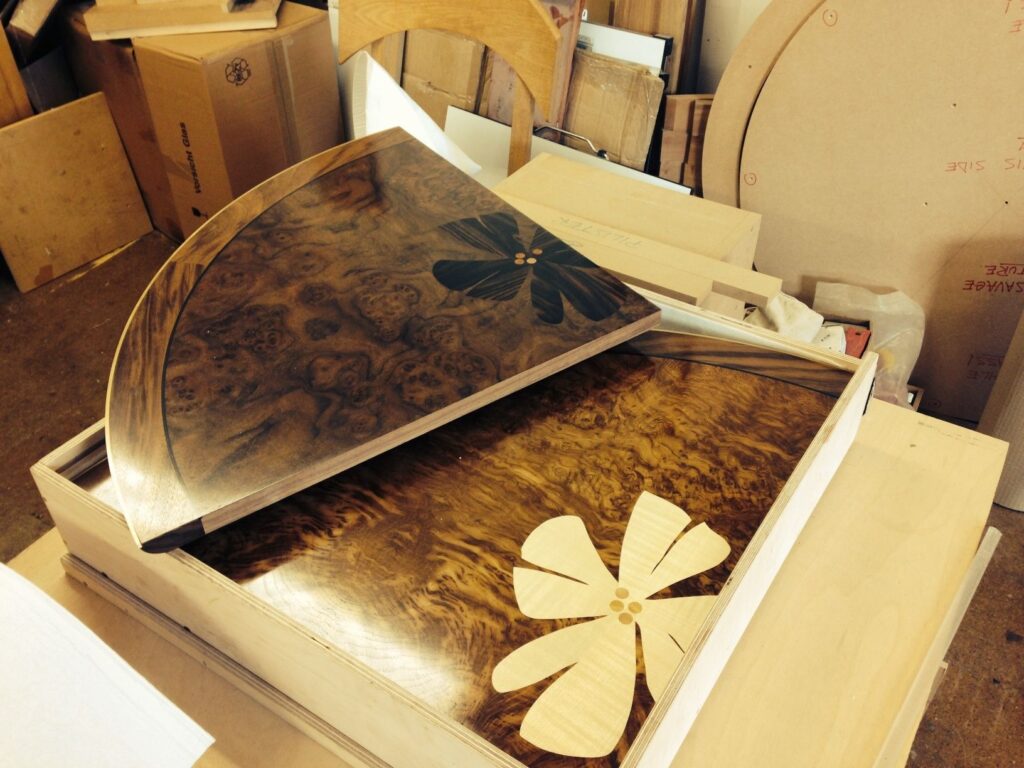 Pictured above is the sample that we have shown to the client, so this is what they will be expecting. Do anything else, however good, and we are in the poo.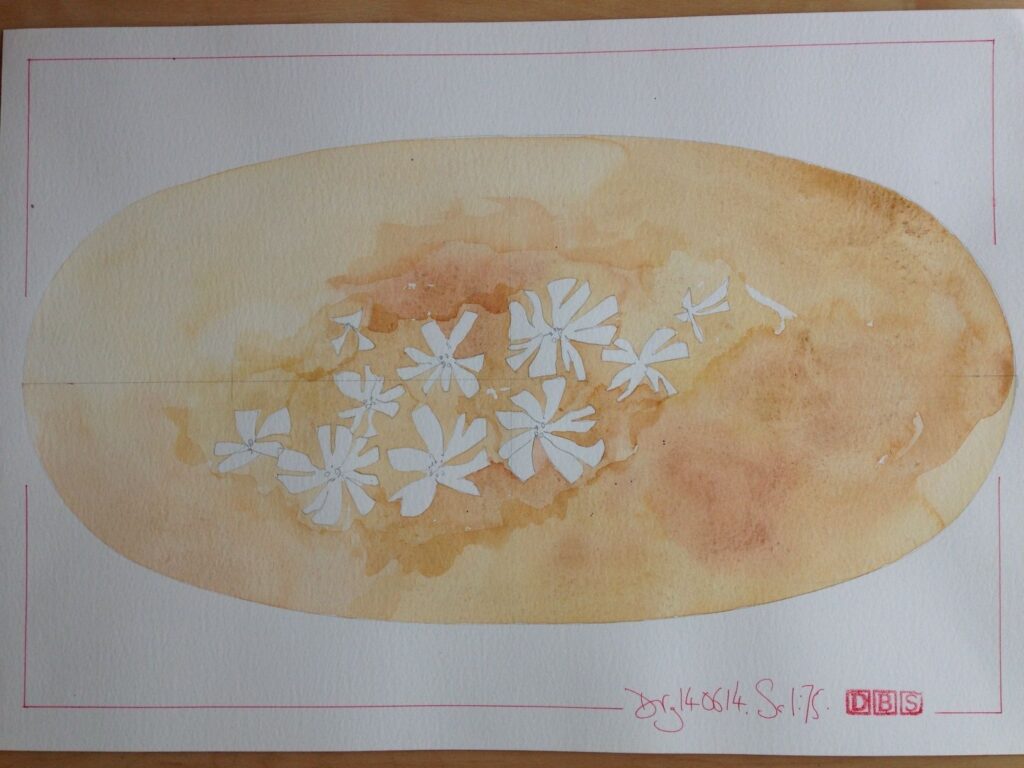 So what I have done is take this drawing and enlarge it in my studio to full size using a projector. We did not need the whole table full size, just the area of flowers and enough to measure the width to check for scale. I then redrew the images of some key flowers full size, this eliminated the loss of quality of line that would happen if we scaled these up and traced them.
These images are taken to the table, cut out and laid up on the actual table so we can relate the inlay to the figuring on the table.  Here I am looking at the flower shapes and the gaps between them.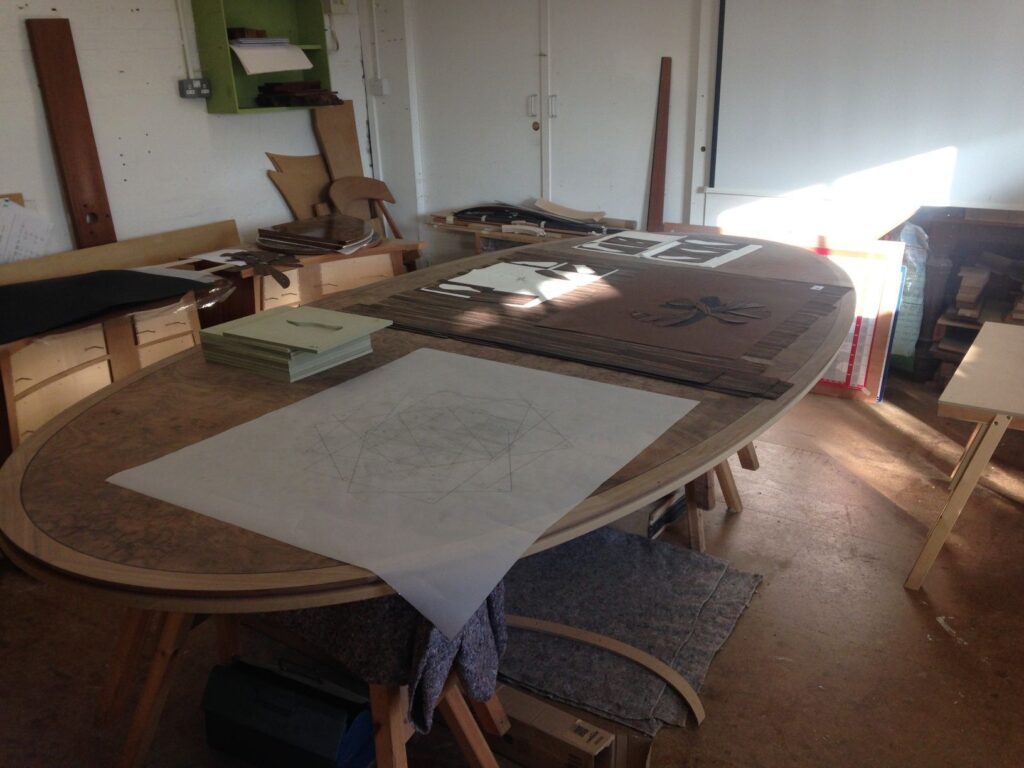 Stay tuned for more details tomorrow…