POLISHING AND REPAIRING THE JOINT
Repairing a joint is one thing. But repairing a polished surface is quite another. This table is finished with a surface from the tool. In this case we used a very small block plane with a slightly curved iron. Much like the curve we would put on a standard bench plane.  I took stripes across the Oak table. No sandpaper was used on this job. So it's important the plane left clean, true marks on the surface of the Oak.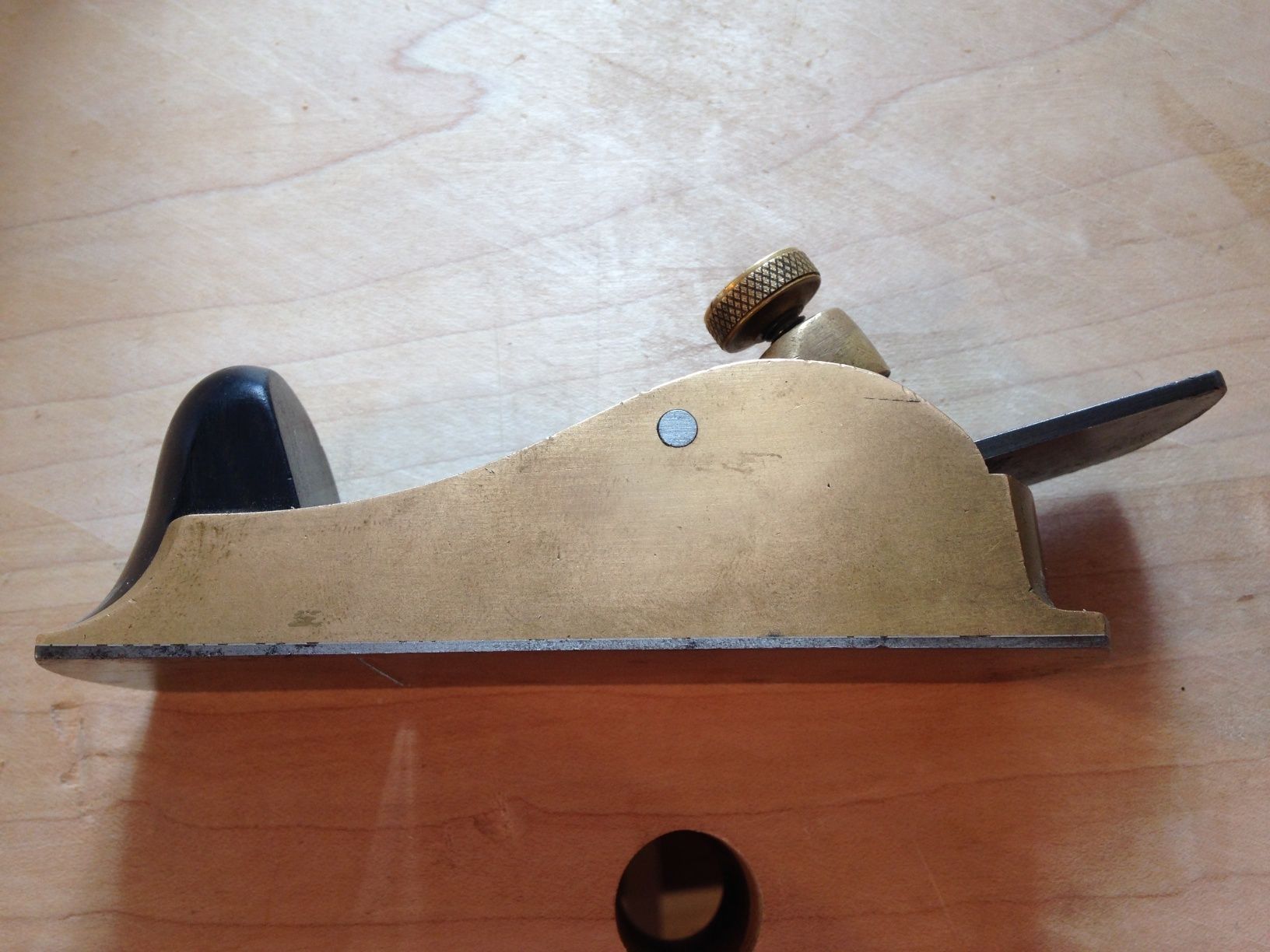 It is something you can't photograph and it's something only really visible to the hand and the fingers and occasionally the eye with the real object in front of you. But it is a delight to the touch and it is something that a CNC robot cannot do. I like to make things that are more human.  Things that bare greater witness to human skill.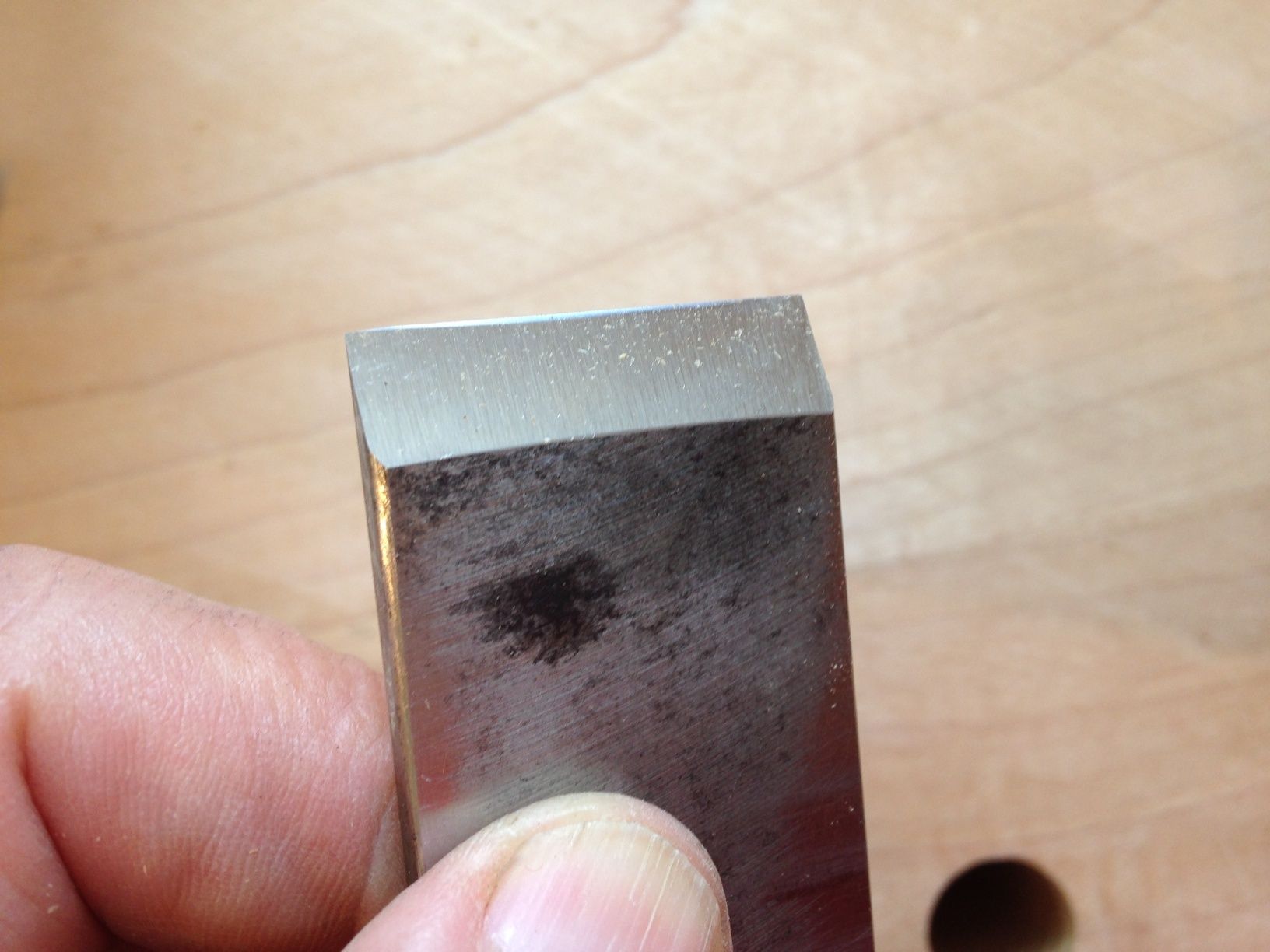 To achieve the repair I took my small block plane and reground the iron, sharpening it as usual, grinding it at twenty five degrees and honing it at somewhere around the twenty six degree mark. I then replaced the plane marks on the tabletop.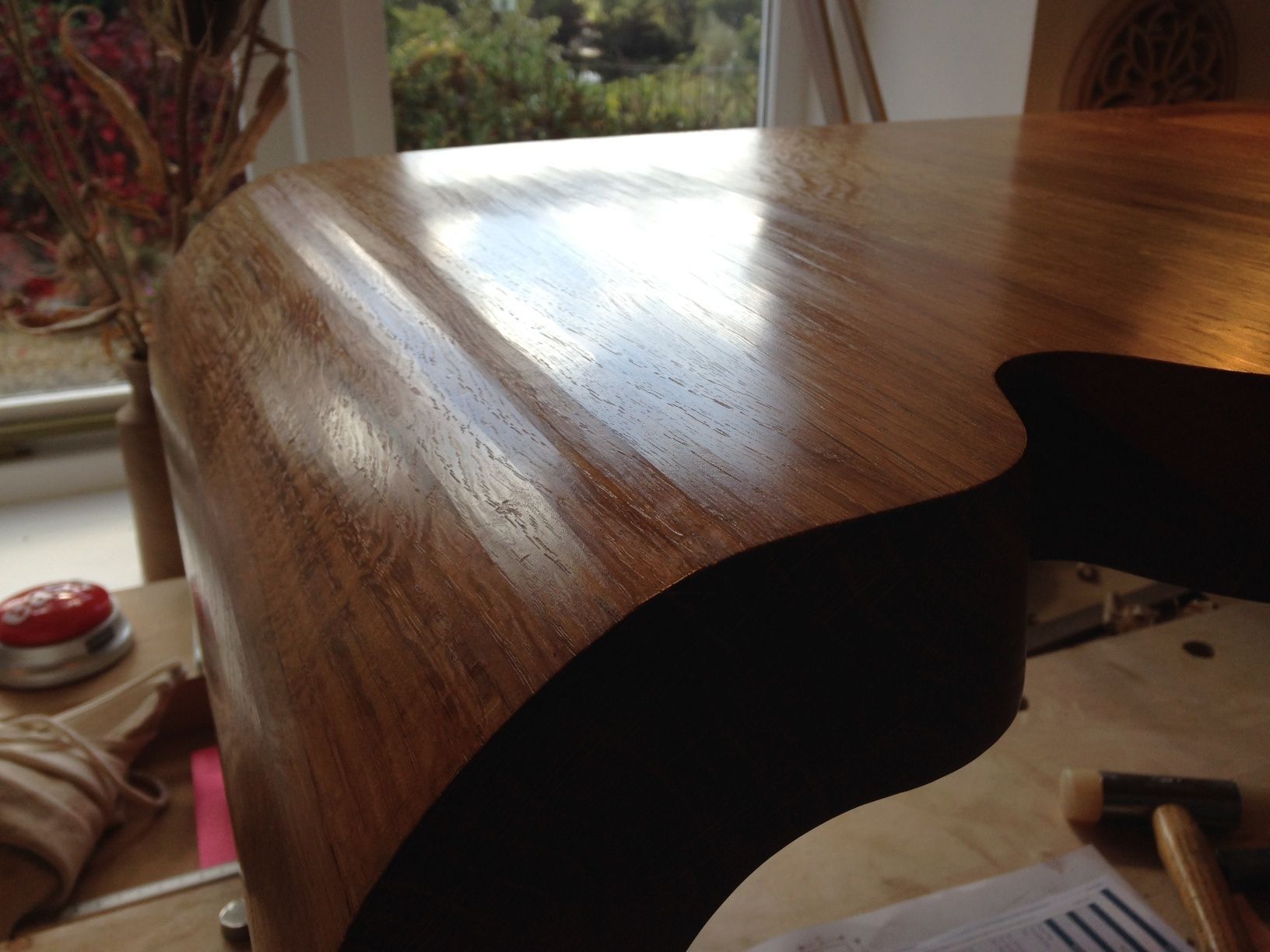 Polishing was done with a workshop made Danish oil which is best quality tung oil one third, pure turpentine one third and best quality spar varnish one third. This we found gives us a much higher quality finish than the commercially available Danish oils that we believe use inferior quality materials to make the polish. You can't blame them, they are under commercial pressure to make a slightly cheaper product. Our requirements are the highest quality product so we have to make the polish ourselves.