The last few weeks has been a busy and exciting time at Rowden Furniture Atelier, the older students have been working hard on their final pieces, wrapping up their 50 week woodworking courses with some fantastic pieces, such as Adam's hand made solid wood cabinet and table in olive ash.
As the old students come to a finish, we have seen several new students starting on their one year course, creating a real buzz in the downstairs bench room as they get to grips with precision woodwork.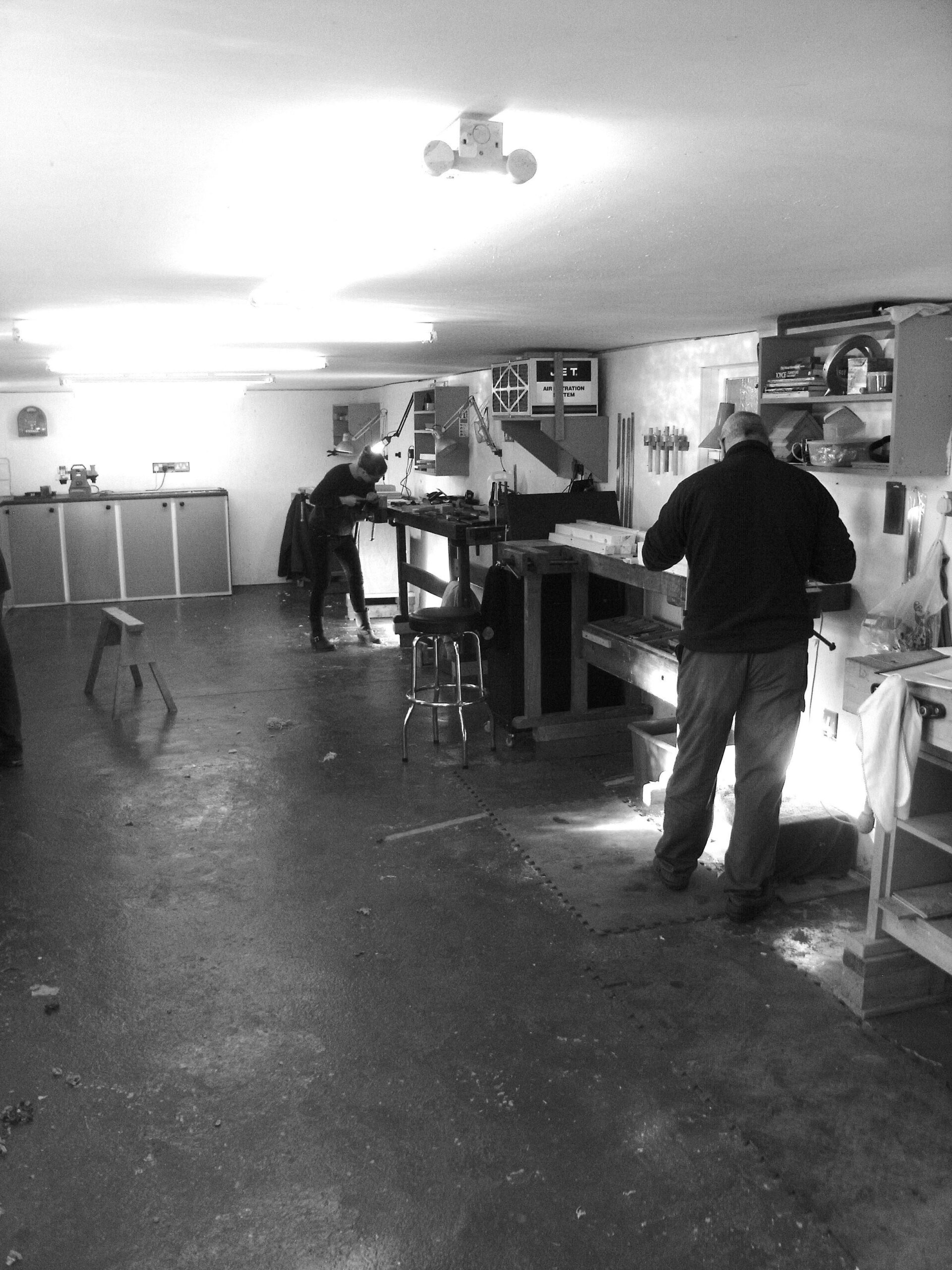 Dovetails Everywhere
Simultaneously we have had an influx of dovetail joints in the workshop, with almost everyone seemingly practicing them!  It seems that, like buses, dovetails come all at once.
Many of the students have been learning how to cut dovetails, working towards fitting them straight off the saw.  Dovetails are taught around draw fitting at Rowden, with the aim of piston fit draws.  It is always a pleasure to see the students master this joint.
If you're interested in learning how to cut perfect dovetails, you might like to take a look at our woodworking DVD, How To Cut Dovetails Straight From The Saw.