It's all in the Curve
French Curves: In modern manufacturing and design, CAD software has largely taken over from traditional draughtsmanship as the primary mechanism for getting ideas out of the mental space into the visible realm. At Rowden we devote a large chunk of the student's time to training them on how to use CAD. It really is rather clever!
However, for a traditional cabinetmaker, trained as an artist as much as an artisan, there is a very important process that precedes working on a design in CAD. The first process of getting a design idea sketched out is often best achieved with the most traditional of tools, the pencil and paper. In fact, many cabinet makers never feel the need to go beyond the pencil and paper before jumping straight in and making the piece.
Sadly, not all cabinet makers are gifted with the drawing talents of a fine artist. Myself included. But all is not lost. Three more sets of tools are the only additional resources a designer needs: a ruler, a compass and a set of French Curves.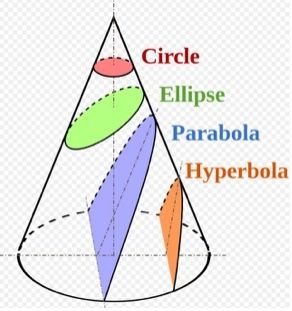 Explained: the range of curves
There are typically three French Curve shapes in most basic sets, and each has a specific range of curves that identify with the following types: Parabolas, Ellipses and Hyperbolas, that are best explained in the helpful image above.
The beauty of these curves is that, with practise, they give the designer a huge range of options when designing furniture where curves form an integral part of the design. They also help a designer represent part of a circle in a sketch or rendering that is in perspective.
Bottom line, no good cabinetmaker worth their salt should be without them!
Until next time,
Lakshmi