Chris Hayward was an apprentice of mine nearly 20 years ago. Since then he has worked as a cabinetmaker with a workshop in Bideford run by two former students of mine Graeme Scott and Dave Woodward. Another former apprentice of mine Neil Harris also works there, so it's a pretty skilled-up workshop. For over 20 years this workshop has been routinely making to an exceptionally high standard.
This week, Chris and Graeme delivered two Sycamore cabinets decorated in Macassar ebony. The decoration was the result of laser marquetry, but that wasn't the extraordinary part. This cabinet was what Graeme called "a makers piece". Laser marquetry is routine digital work – this digital stuff is what Professor David Pye would have called "workmanship of certainty", the work of digital and mechanical competence. The laser marquetry is good and many will be fooled by it, but it is not exceptional. What Chris Hayward did, however – that is exceptional.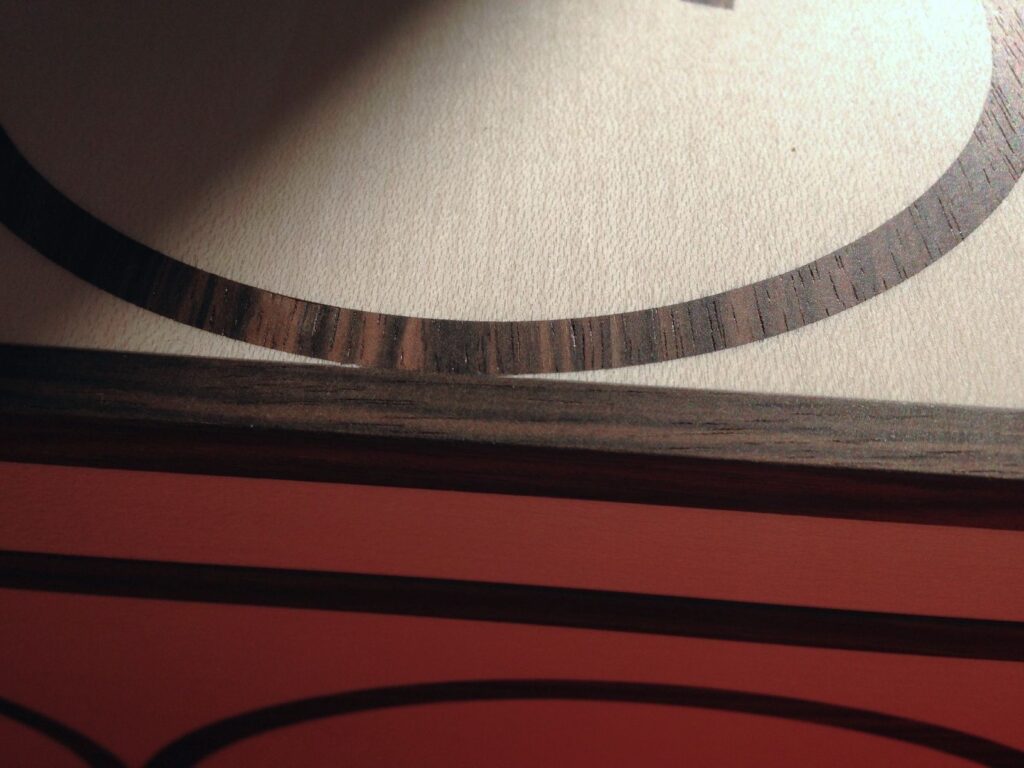 So what exactly are we looking at? Look at the outside band of ebony. Look at the positioning of the central veneers on the lid and the cabinet side, see how they line up exactly. See how the edge strips just kiss the arcs of ebony. See how they meet together at the mitered corners.
This is not just well done. This is peerless making.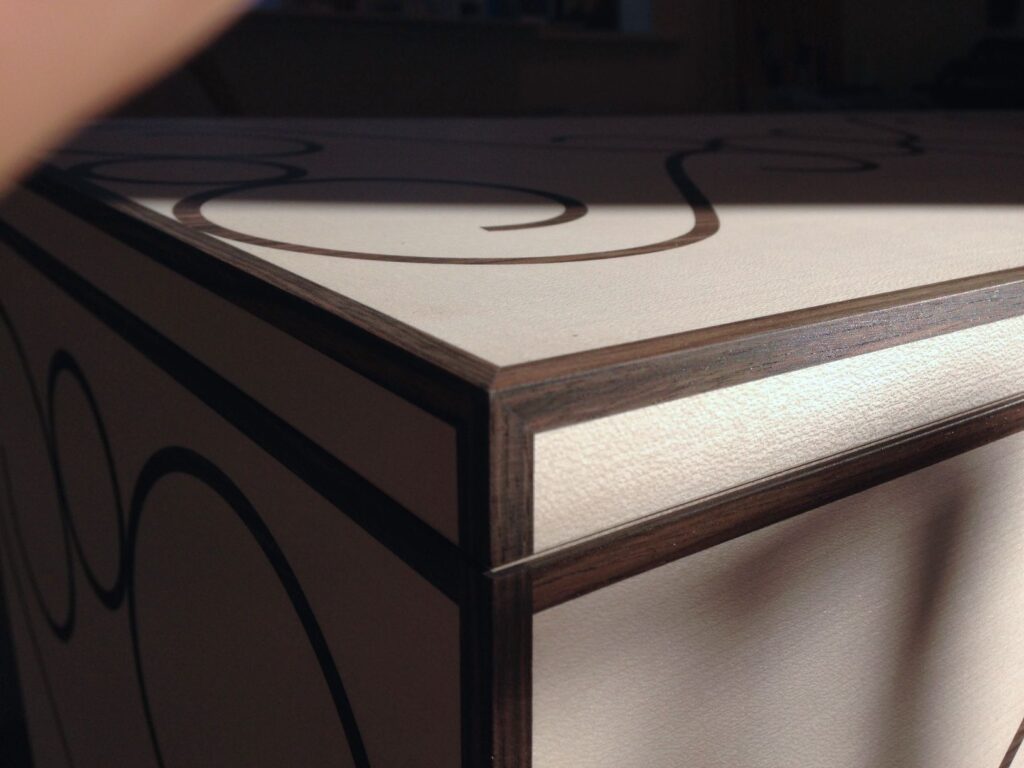 Only another maker would see and appreciate this, which is why Graeme quite rightly drew this to my attention. And it is a piece I can show my current students and say: "Look at this and think, are you going to be able to do this? If not – but you want to be able to enough to pay the price – then raise your game now".
We all need to have this kind of encouragement to know that other people are seeking this 'quality' thing, and achieving it on a daily basis.
Well done Chris.