David,
Your newsletter is always welcome.
I have almost finished restoring two small antique drawers that have been sitting in various workshops in the family, holding old screws and nails, for over 40 years. They did not deserve to be so treated as they have mahogany fronts and walnut sides and been delicately made. Unfortunately someone had tried to restore them by plastering them over with a thick layer of tenacious mahogany coloured oil paint that proved impossible to remove from the front without reducing the wood until it would (sorry) have been too thin. They had also been nailed and glued at some point so that seasonal humidity changes had pulled them apart and they were very fragile so the first step was to remake them correctly.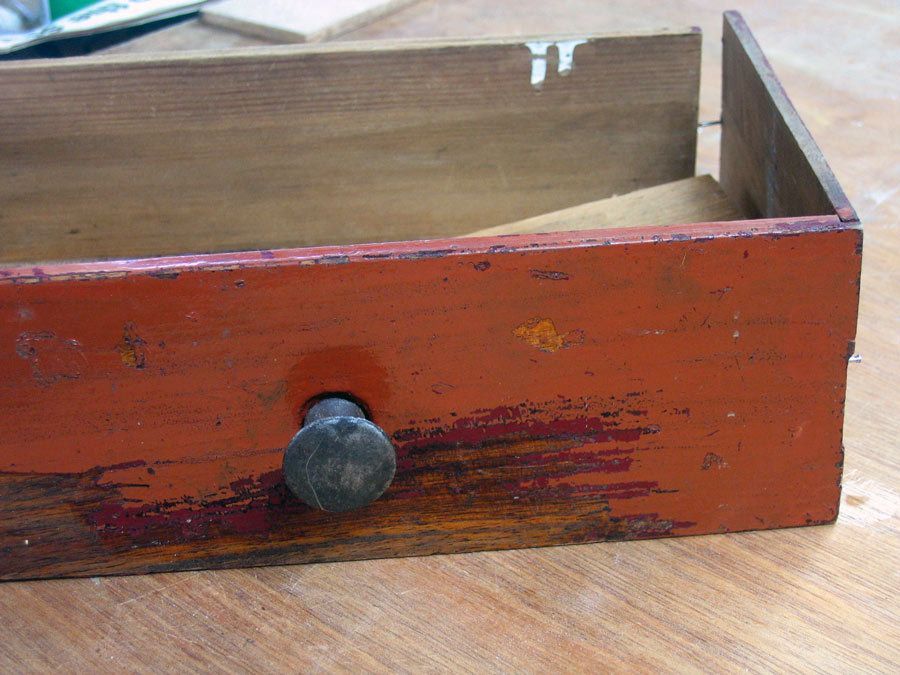 One of your newsletters, some months ago, described how to hammer veneer a drawer front so I decided to try this out on these two. I am stunned at the results despite this being my first attempt at using veneer and having unwisely decided to use some mahogany veneer that had been hanging around the workshop for years and was dry and brittle with many splits. I did the work in two parts to maximise my learning experience so the second was better than the first. I have been developing my experience of using shellac for several years and I can now achieve a French polished surface and this skill helped fill the small voids in the first drawer front. I am leaving them until the shellac hardens fully before I burnish them so the photographs do not show their full glory yet this treatment has given back to these two little drawers the dignity their original maker deserved.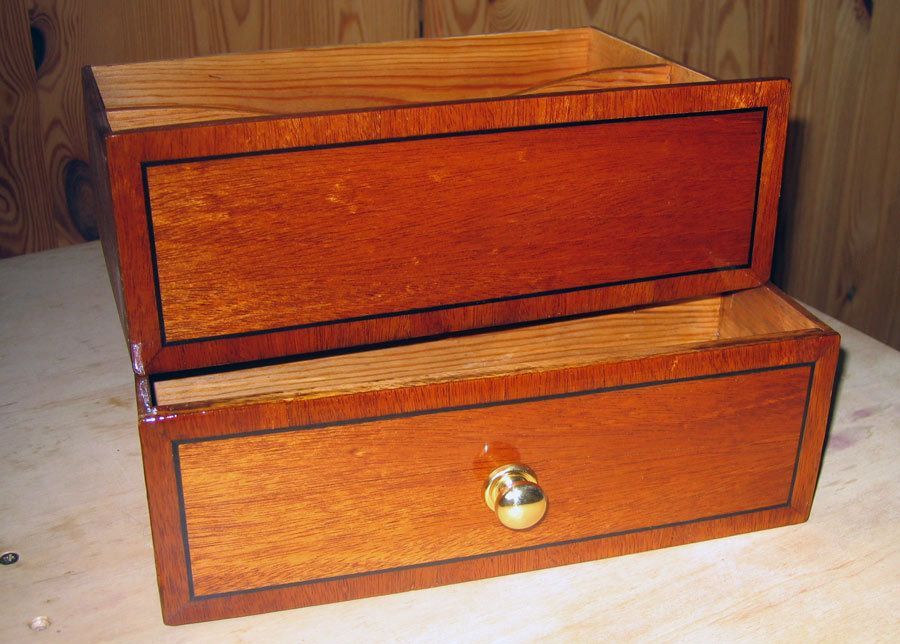 Why am I amazed? Well it's the effect of light on the contra grain directions. Looked at one from one angle the border can look lighter than the centre panel while from another the effect is reversed. Walking around them they appear to switch over quite like a Vasarely painting. They look so special and the switching draws attention to them so I will incorporate this design element into my work.
Thanks David you are, at times, an inspiration.
Bernard Naish
We're truly impressed and hugely pleased that Bernard felt inspired by our messages to just HAVE A GO at the process of Hammer Veneering and then French Polishing on top. We think the results look pretty damn impressive FIRST TRY!?! Keep up the good work Bernard!