And then I  went on to speak to Rachel who represents the client. I was picking up samples that we had made to sell the idea to the client and I was anxious to get back my original watercolour drawings. As all we have at the moment are photocopies. We talked about changing details on a pair of shoe cabinets that we are also making for the same client.These are to be marquetry inlaid Macassar Ebony into Sycamore.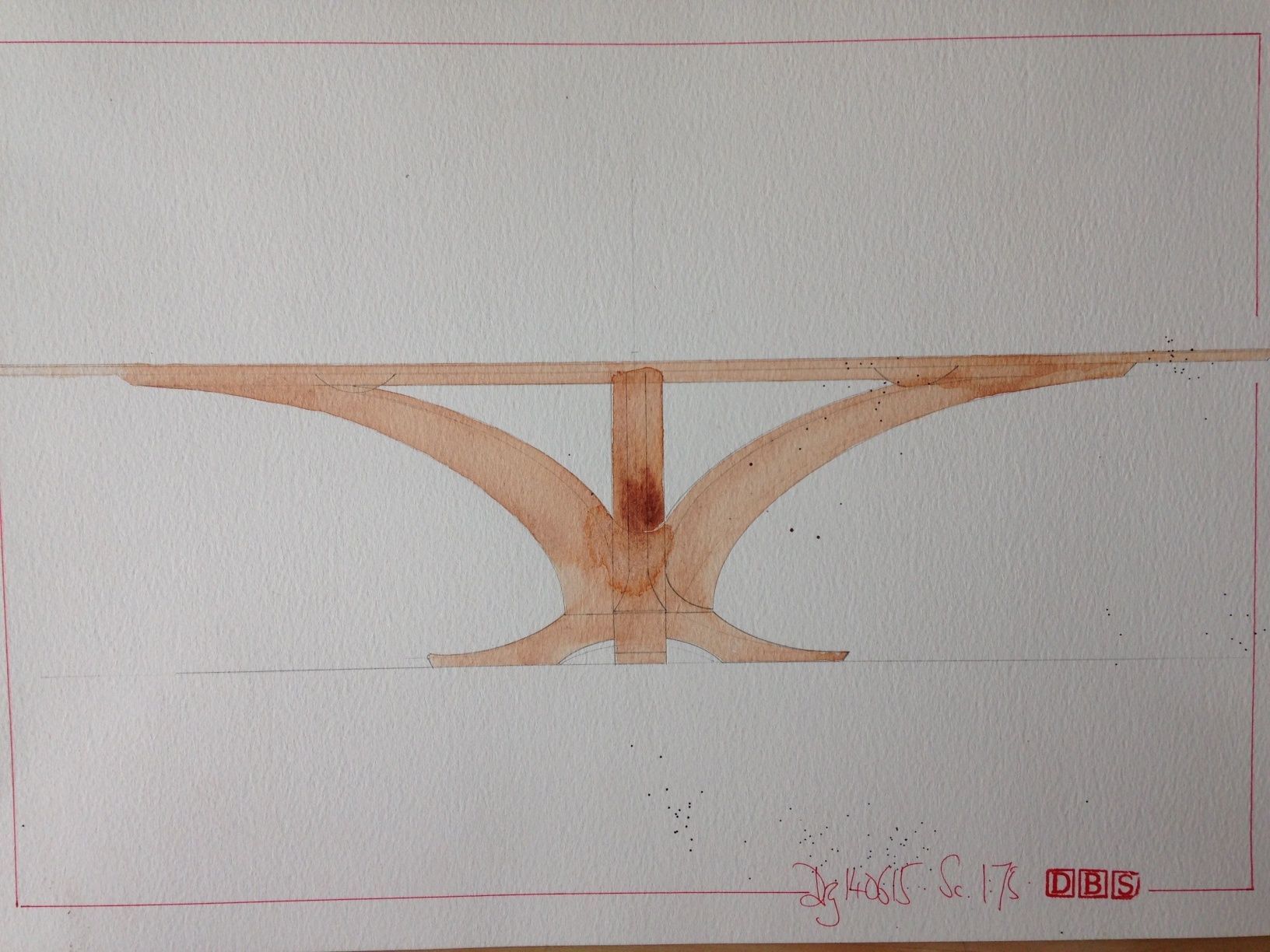 I did a design with a full fall lid and Rachel and Karen were wanting to change back to a conventional top opening lid. Quite reasonably she points out "He wouldn't want to bend down so far to put his shoes inside the box that was opening at the front." So we go back to the original idea but this time with the concept of making Cedar of Lebanon compartments inside the box to store the shoes. We're making a pair of cabinets one for the women and one for the men which will sit on either side of the main entrance to the house. I want this to be a proper piece of excellent furniture making so that the client will get the hang of the exceptional work we can do for them.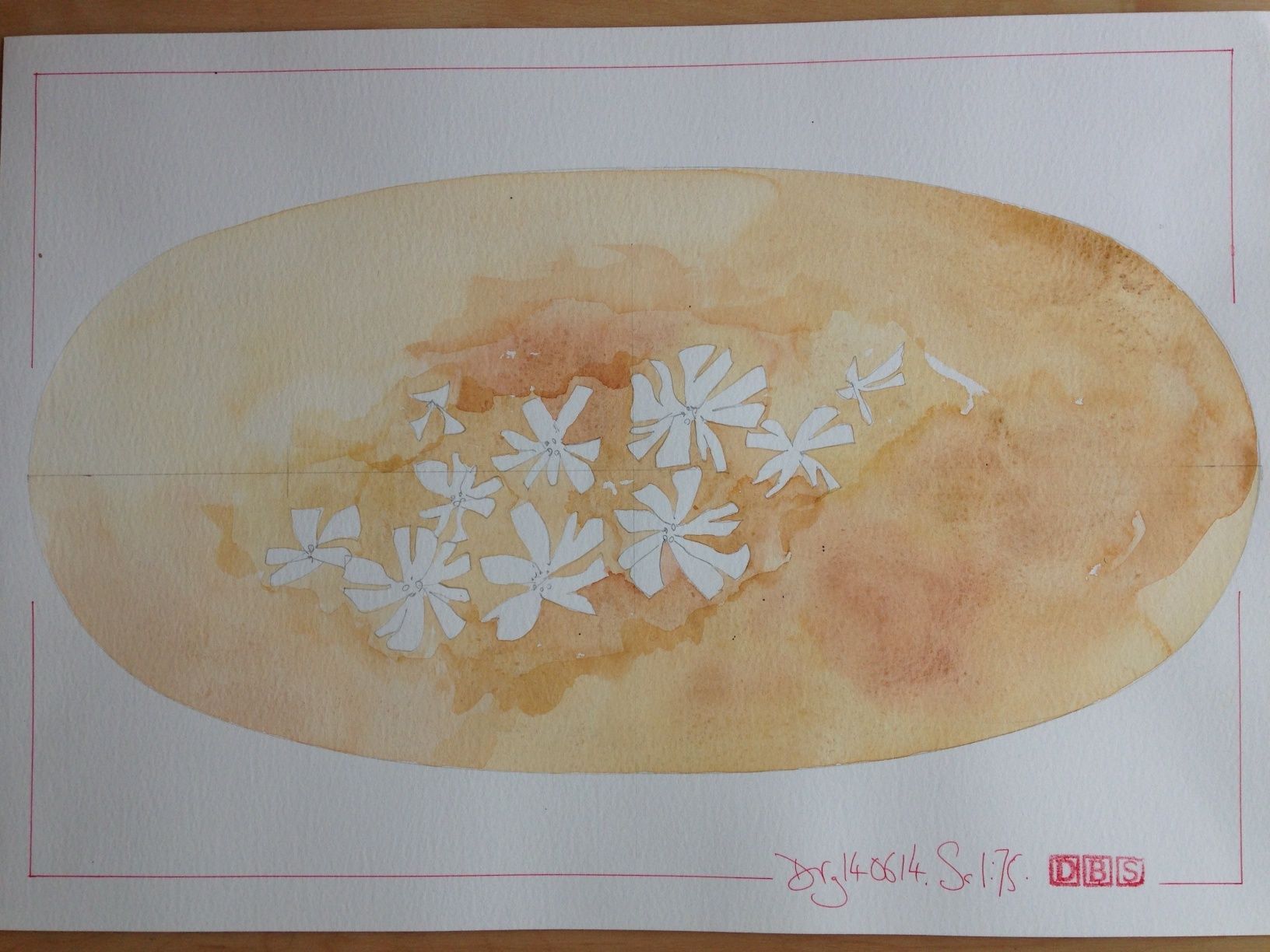 Sooooo….. little ball feet, that we were going to do from stained Maple have now been upgraded to solid Macassar Ebony. Tiny finger grip handles to be worked into the, now, top opening lid. I thought I had resolved this piece of work, but it looks like it's still jumping around. I have a week when I go back from holiday to nail all the details down on this job so that Graham can push it through his workshop.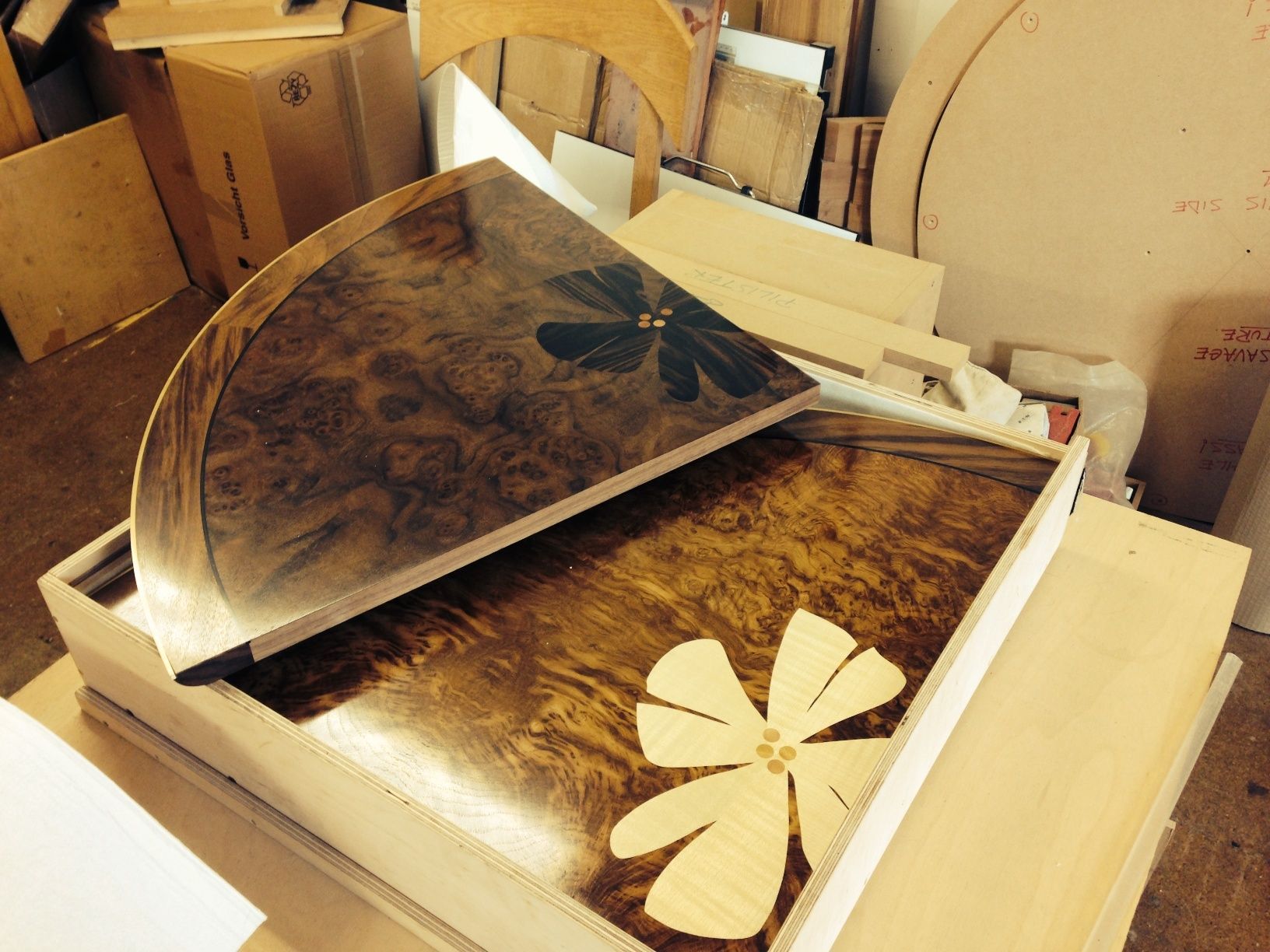 Some of this work is about be be sub contracted to Graham Scott who runs a workshop five miles away in Bideford. We know they can do work to our standard as most of the people in the workshop were trained by me some of them, 20 or 30 years ago. We're very fortunate to have such a competent workshop nearby to take some of overflow of work that we may have from time to time.
Graham's is especially good at veneering so he'll be taking all of our standard veneer work away from us. Nonetheless, before these exceptional burr's go to Graham I'll set them out in front of Daren and ask him "How would you lay these out?". Daren has worked with Graham Scott before he came to work with me and he is an exceptionally skilled craftsman with veneers. He knows's all about how to match them and lay them up to best effect. So I'd be foolish not to listen to his advice on how to do this.