Christian sitting on one of the benches he designed and made for the Beverley Art Gallery in Hull
Christian O'Reilly Furniture Design
It is always wonderful and extremely heartening to see our students complete the course here and then head off to set up on their own. Furniture maker Christian O'Reilly is one such success story. We caught up with him to talk about his recent work.
Christian was a student at Rowden back in 2005, before going on to  set up  Christian O'Reilly  the following year. Working with a wide range of clients, both in the UK and internationally, Christian's clean, elegant designs have earned him an excellent reputation as one of the leading Designer-Makers in the south-west.
In addition to creating bespoke and existing designs for a wide range of private clients, Christian also works within the public sector. Recent award-winning projects include seating for the Royal Albert Museum in Exeter, and three new pieces of furniture for St. Aubyn's church in Plymouth.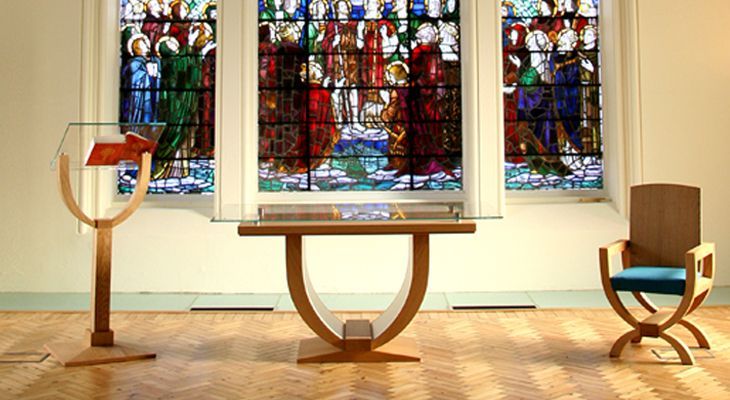 Christian's award-winning furniture for St. Aubyn's Church, Plymouth (© C. O'Reilly)
He has also just completed a second project for Museums Sheffield, providing display furniture to match the benches he previously made for the Weston Park Museum. "We have a real mix of work going through the workshop currently with a variety of public and private work," he tells us.
It comes as no surprise that Christian has also now been invited to become a member of the Devon Guild of Craftsmen Selection Committee. "I was delighted to be asked to join the selection committee. It has been a really positive experience learning about the details of other craft disciplines, and also really thinking hard about my own area of expertise," he explains. "It also carries a degree of responsibility in regards to the quality and future direction of the Guild."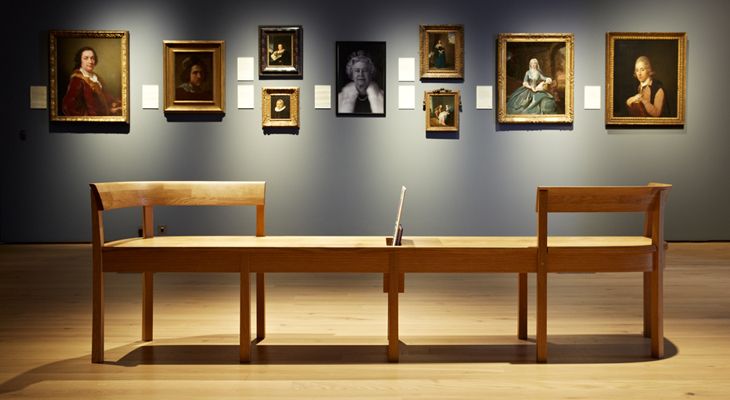 More award-winning work – this time for the York Art Gallery  (© Nigel Barker)
On show
Christian will be showcasing a selection of his work, both old and new, at the Guild later this month. "I am particularly excited by a collaboration I am doing with textile artist, Michelle Griffiths," he says. "She is creating the seat material for a Sweet Chestnut Alice Chair using the sawdust from the piece to dye the fabrics. I can't tell you many details at this point as I have yet to see it myself!" The exhibition runs from 25th March -15th May, 2017.
Until next time,
Lakshmi