I promised this yesterday and failed, sorry we have been busy.  The workshop is firing on all guns now. The chairs are being built around us by Shainic and Giles . This is going well, Daren has managed this job to perfection giving each of them a manageable step to perform which they have done on time and wonderfully .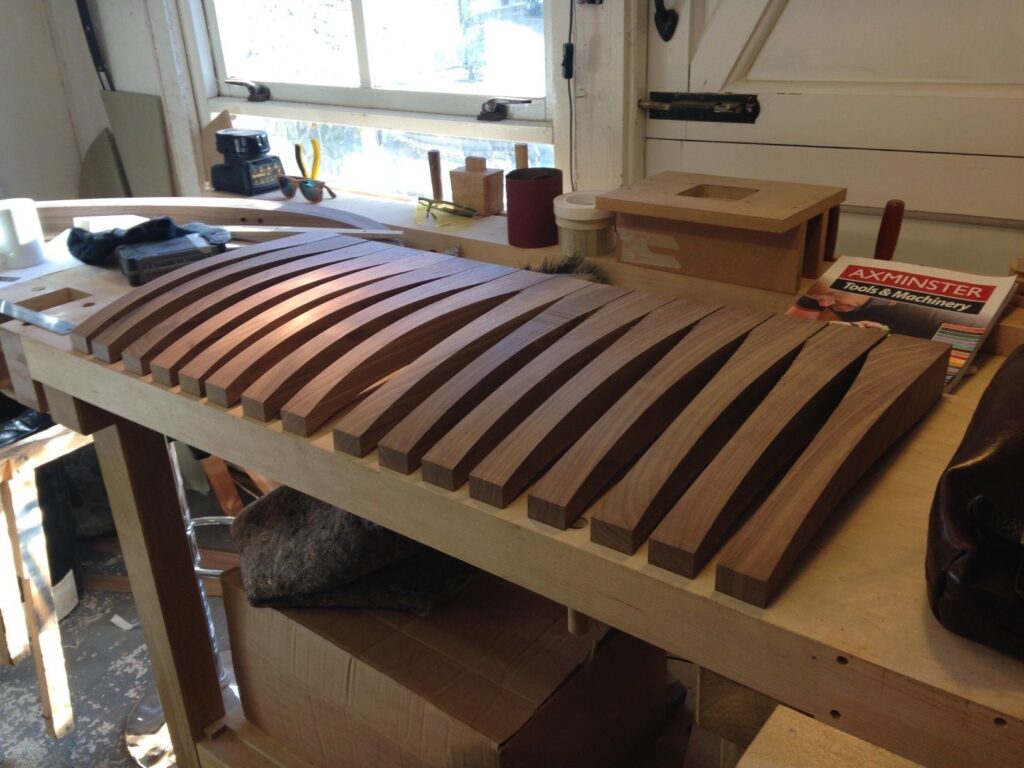 What this means, and as I write this i am reminded to call Mary. Is that the chairs will go to our expert upholsterers Mary Holland by 19th December. They then have three weeks in January to do the job.  This will then be ready for clients to inspect AND PAY, in the last week of January. Its nice when a plan comes together.
Ok maybe this last image needs an explanation. Here Jon, who is helping the team out with this specific task is using the prototype chair as a laminating jig.  We have a curve at the bottom of the back that flows into the seat. this is created with thin flexible plywood . The chair is used to hold the laminates held on there with lots of cramps whilst the glue dries. Everyone clear?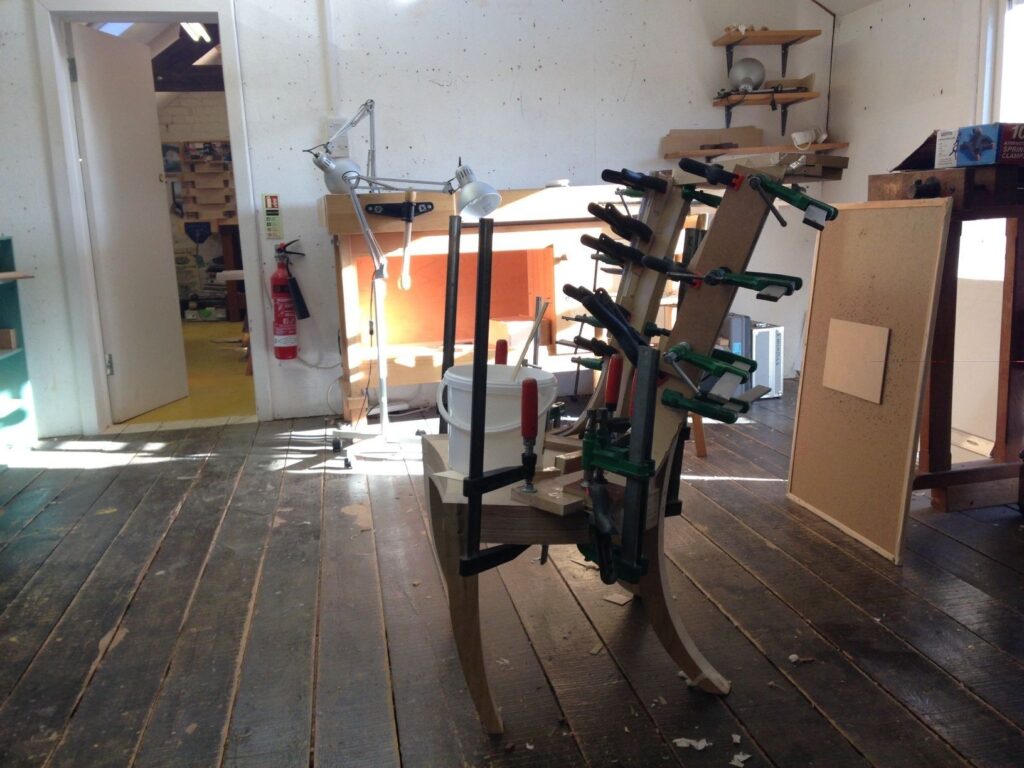 More very soon