Well we are working now . The second prototype goes to Mary tomorrow morning. daren is staying late to get it done. I get a quick look at it in the morning . We have applied all we learnt from the first chair which was loads. This first one is a monster as you see in the photo, even half upholstered its a monster.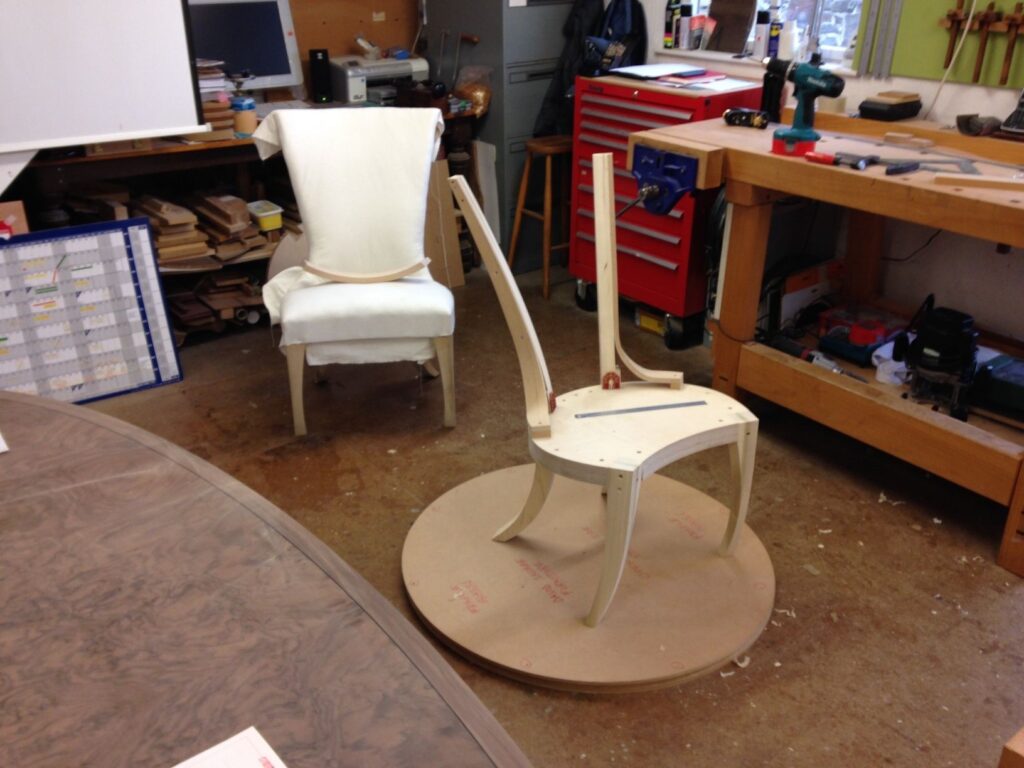 So, Daren and I have a couple of days, at most, to rework the first chair and hope that the second one is better. If we are wrong and the second one comes back as bad as the first then we really have a problem.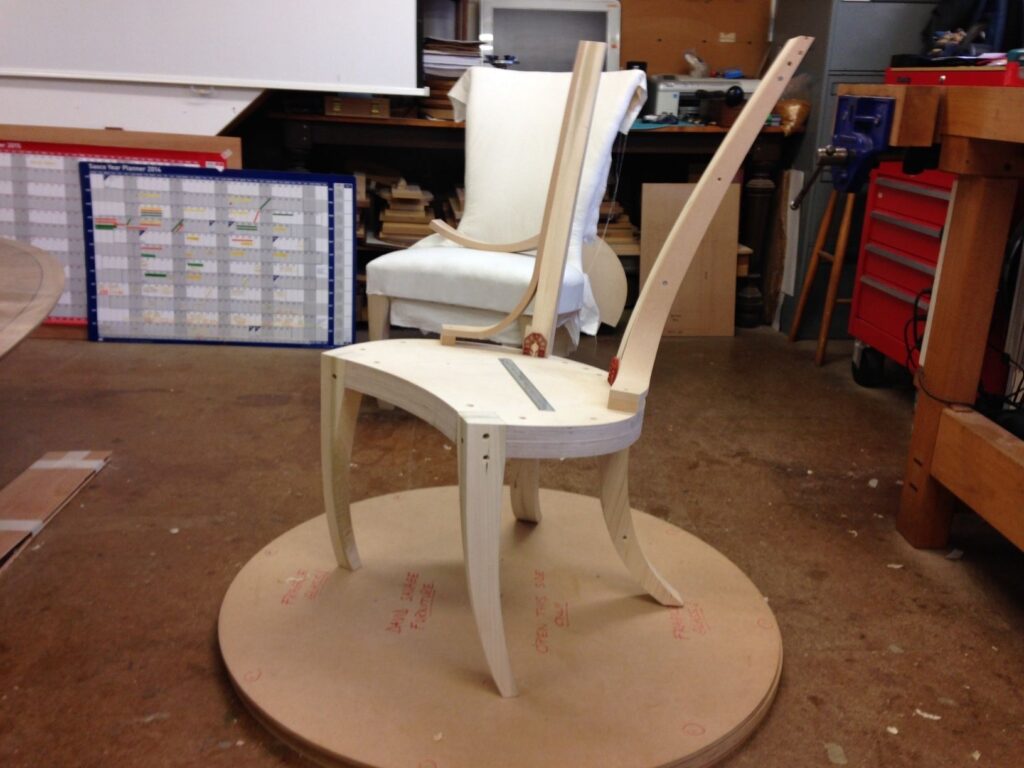 What we have done is look at each facet of this piece and try and improve it step by step. Each change should tighten the screw make it better and better. Each change affects the component next to it . Pulling a leg forward or pushing a spat further back is what goes on here.
Oh look at those plastic wedges at the junction of back leg and seat. these are door wedges used on site to lift a door when fitting it. Daren uses them to fine tune the angle of the back leg.. Once its doing what I want he cuts it in and removes the wedge.
Client arrives in three working days.