Michael Hurwitz was the other reason for coming here.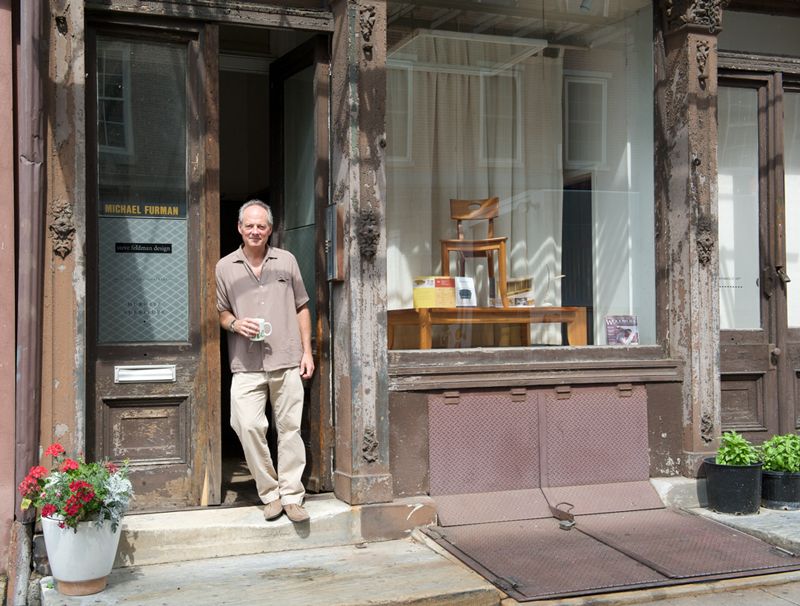 Like Tom Hucker I met him whilst researching my book Furniture with Soul. Unlike Tom, Michael lives in Philly with his wonderful partner Mami.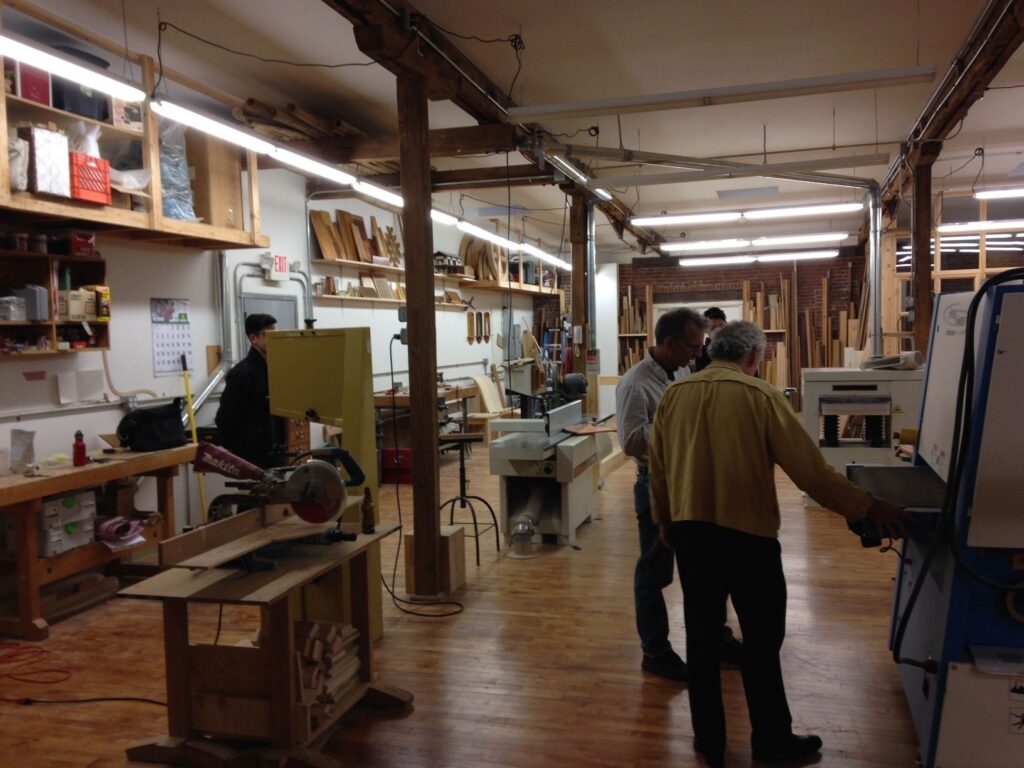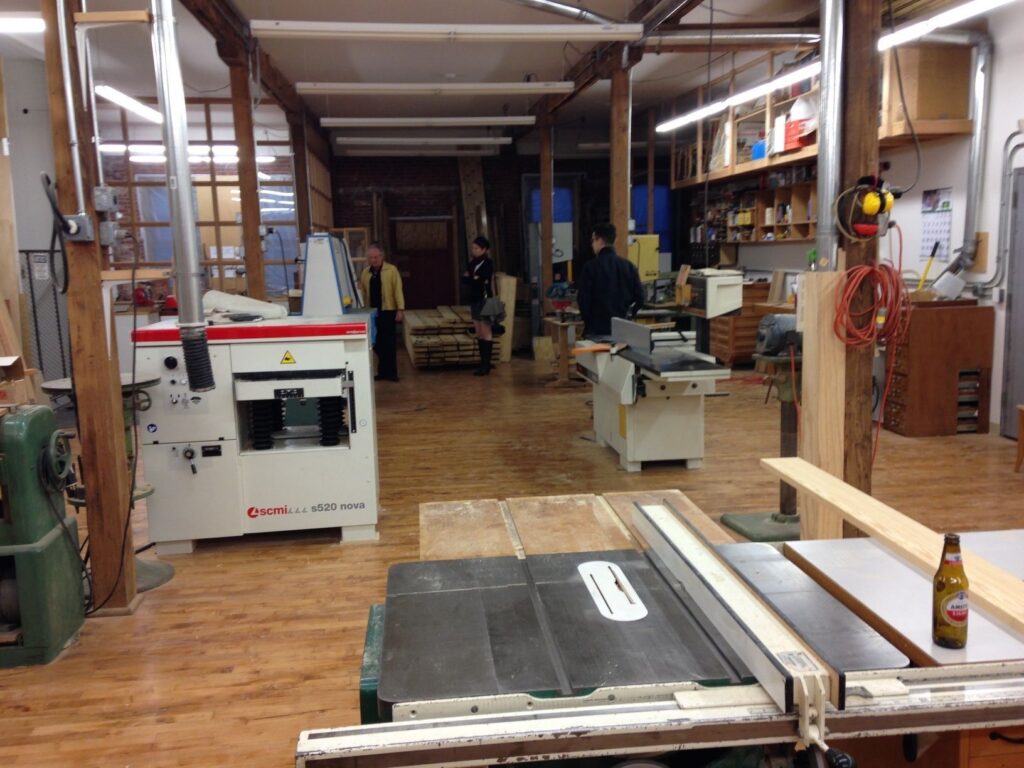 We got a chance to see inside Michaels new studio , he has a larger workshop now and i had a chance to meet his two assistants. New equipment to left and right suggest that Michael is working the work. Mamies studio is in a room beyond and we got a chance to see her latest pieces. This woman is amazing. All her pieces take forever to build but have the simple complexity and tenderness of extra ordinary work.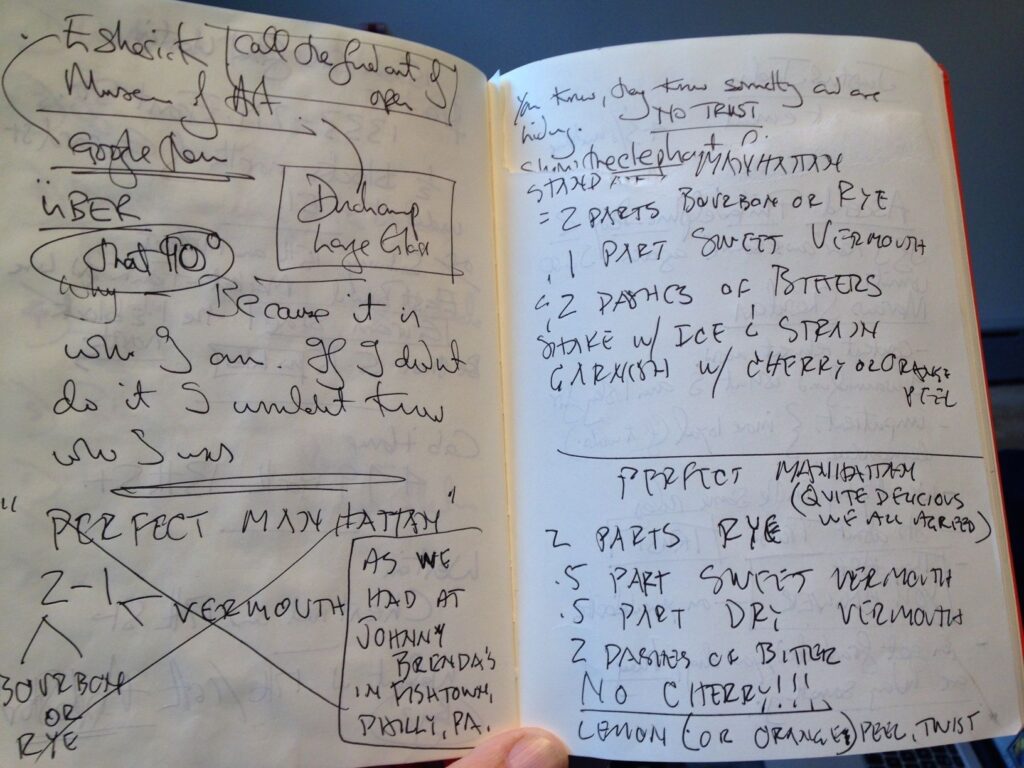 We went out to a restaurant and met an artist friend of Michaels in the bar. An evening of cheerful eating, drinking and art ensued. We concluded with a discussion of what was "a Pure Manhattan" This is a delicious drink, if you want to really test a barman this will do the trick. Can you make for me a Pure Manhattan ? This in, scrawly writing, is Michaels recipe. NO CHERRY.
Thank you Michael for hosting this and making it possible.