After an award-winning BBC career producing and presenting natural history radio, Grant Sonnex gave it all up to join the one year course here back in 2009. He's now established his own fine furniture workshop on the edge of the Cotswold hills.
Grant committed himself wholeheartedly to his time here, taking every opportunity to develop his craftsmanship and design skills. As a result he produced some stunning pieces. Grant has now gone on to embark on the next stage of his life changing adventure. He has set up his own workshop and, often using nature as his inspiration, is producing beautiful contemporary furniture like this cabinet entitled Dartmoor Stream.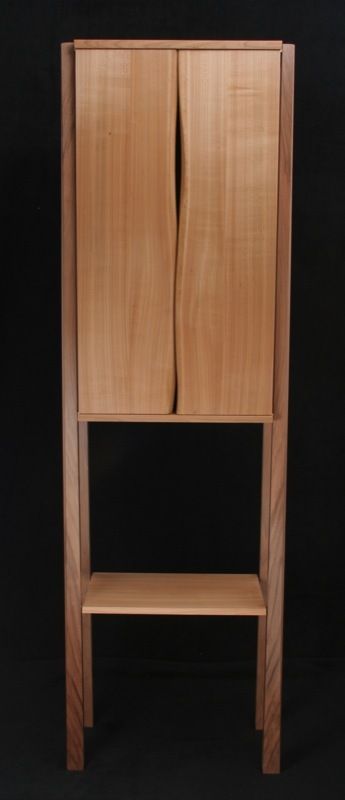 Good luck to you Grant!
To see more of Grant's work visit his website at Contemporary Fine Furniture