Japanes planes and me..
Tomohito-san has been in touch, and that usually means that I spend money. Tomohito is the owner of Iida  Tools    who has been helping me learn about Japanese planes. I took on to Japanese tools thirty years ago and have a bundle of chisels and marking tools . No saws, as we find the western saws easier to use and easier to teach with. Until recently we have had no Japanese planes.
Then I began a little research project a year or so ago to learn about these fascinating tools. I bought a few blades on E-Bay and fitted blades to bodies with modest results from a modest spend. Then I made the step of buying a new really good plane from a really reputable maker Tunesaburo-san.
This is where Tomohito came in. I had been e-mailing him for some time , he patiently answered my questions and made suggestions. He must have dealt with hundreds of western makers amateur and pro over the years.  His answers were clear and helpful to one wandering in the dark, with not heavy sale patter, just solid information.
But Tomohito did sell me very cleverly, I now see that.  He sold  me a series of tools that were appropriate to the level of the questions I was asking him. From this he was judging my level of expertise.  First a finishing plane by Tunesaburo with a Kage white steel blade in a body specially made with a high cutting angle for hardwood . He left me a while, then he showed me a natural stone to help me sharpen it, expensive  but not too expensive compared with some I saw. And he gave me a great discount and the offer to return it if i was not happy.
When I had a smile wider than my face would allow from using that little beauty he showed me a plane with a hard blue steel blade by Tunesaburo-san made for more general work again with the higher angle body for use with western hardwoods. Later,  came the invitation to look at a rare natural stone that would do that blue steel blade justice.
Each of these purchases where significant for an impoverished maker like me. About £300- £400 each . The price of a decent LN plane.
He is a clever guy, he knows I want to get the best out of these tools so he sells me the tools to prove his point. Then he raises the bar a bit. YOU Wanna get a REALLY FINE shaving?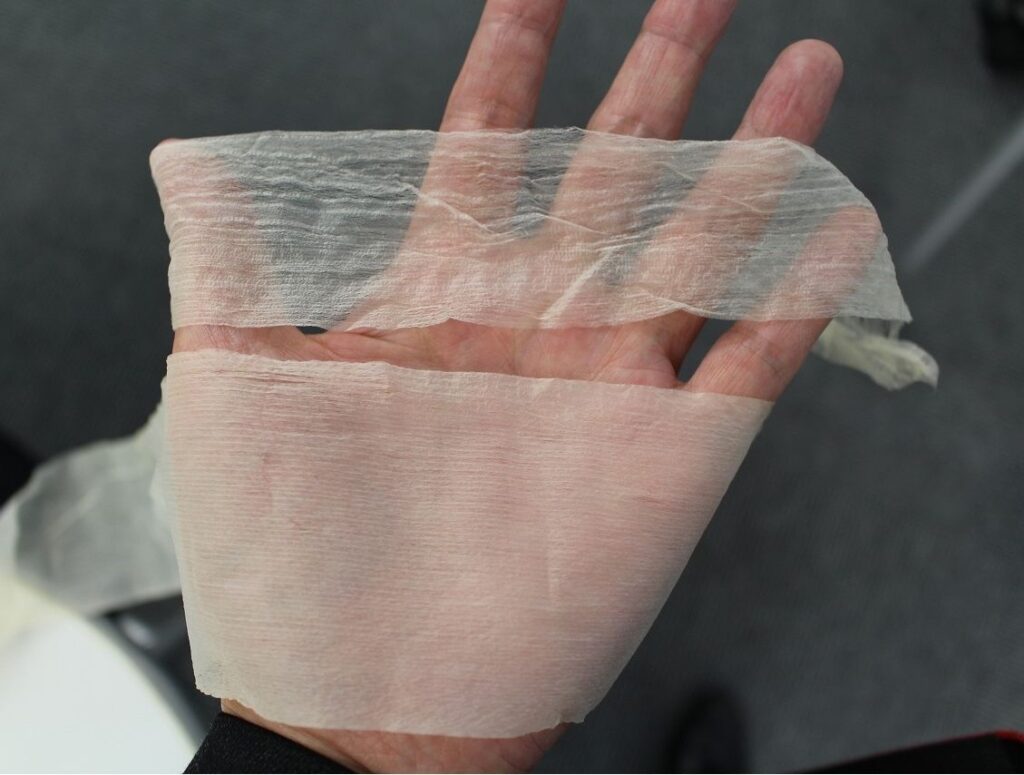 This morning he sends me this photo. Now, get this, he has had a customer of his help him. He has taken a shaving in Maple with plane identical to my best KAGE finishing plane ,thats the one at the bottom. I can get a slightly finer shaving than that from mine, but now he shows me a better one above the Meigo -Ryomo a finishing plane by Tunesaburo-san with blue steel blade that will hold up longer in maple and its at a special price saving $300 on his usual price and he can set it in a new body at the cutting angle I need . Oh dribble dribble…
Best I can do at the moment is this…….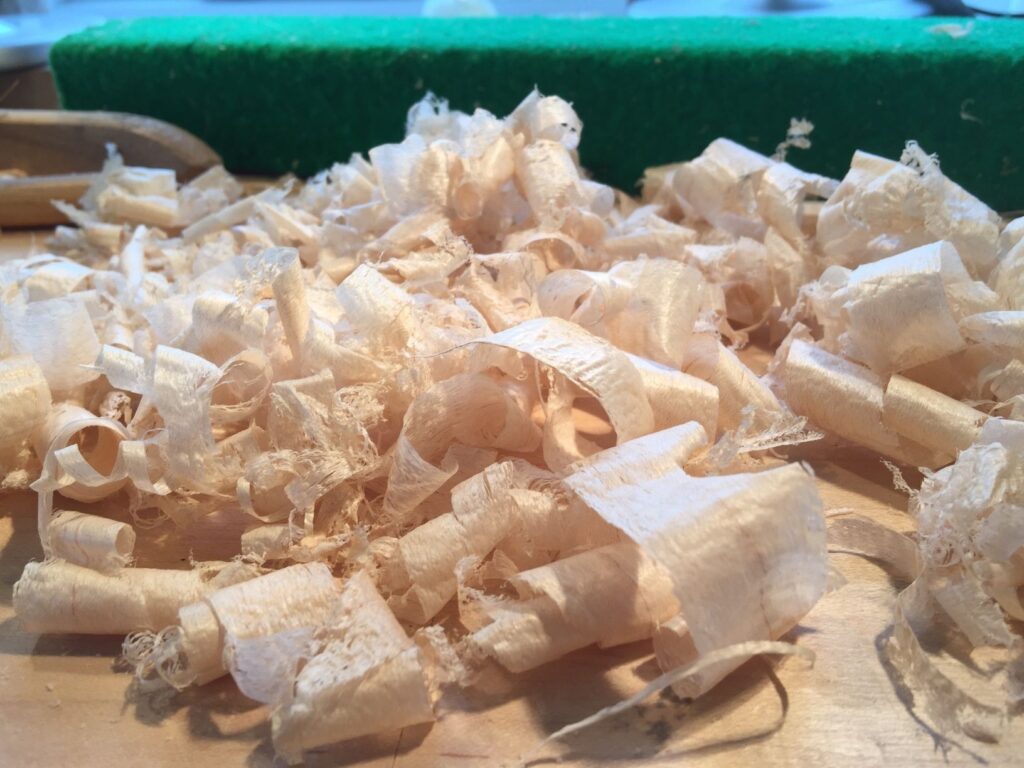 Would you turn down that offer if you had the cash? Don't answer that, but please don't tell Carol !