Shanghai Design
This is difficult post to write, i have been putting it off for days. If you are reading this and studying at Rowden please keep this "Under your Hat" till i get back in a few days. One of the first thing I plan is a Dimblebie that will fill in all Rowden members in full about the exhibition in much more detail and a few more finessed points that I cannot go public on just yet.
We had formed a great group in Collectables, all were in the auction and all were hoping to sell pieces, most of us just, to help cover costs.
The registrations were climbing over the hundred mark which was to my mind a little low but as they had to pay a cash up front premium to even be able to bid that seemed O K to Good.
The auction was on Sunday at 5.30pm  in one of the large Shanghai design seminar rooms down stairs. "funny time" muttered Colby our interpreter when I mentioned it to her. I didn't ask her till later what she meant.
The day came and the hour came and all the stand holders separately went down to the seminar room . Where the ….. is that?   We all got lost and no wonder. This place is a complex maze of rooms and levels designed by Russians as a gift to China to confuse members of the Chinese Communist Party and make them all  giddy.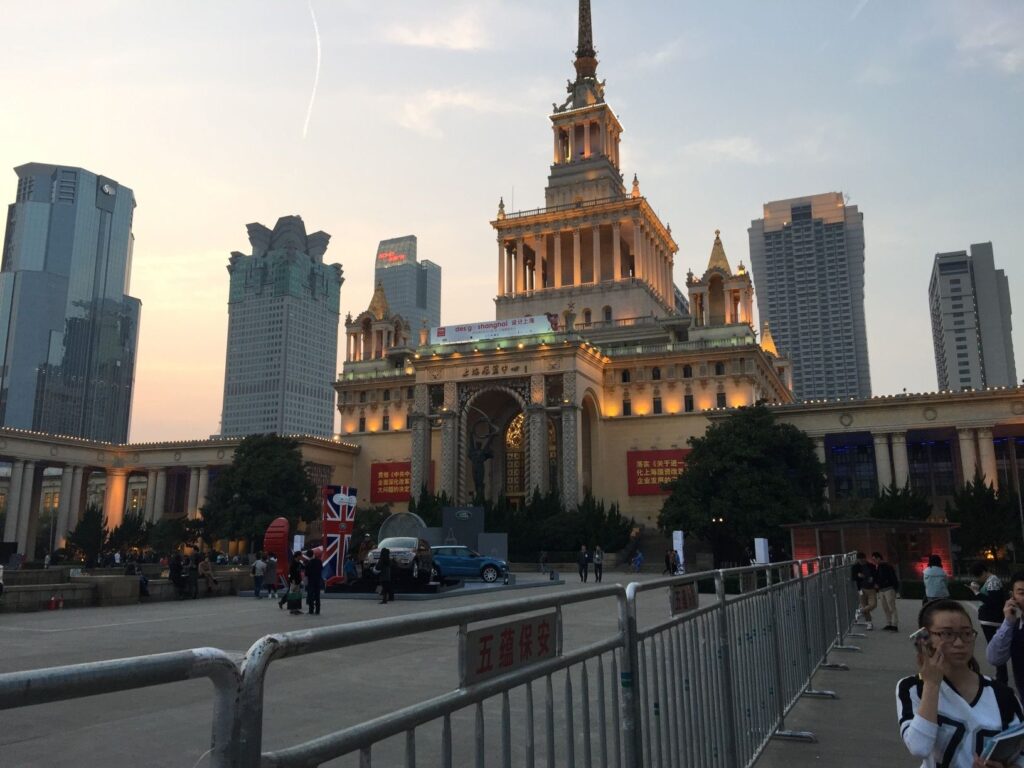 Finding the place took nearly half an hour, there were a few sad looking Chinese women holding little hand written signs  saying AUCTION this way.
I got there in a panic that I had missed the first lots. The place was empty except for my fellow stand holders muttering rebellious promises. Four people I believe were qualified to bid but i understand that although the auction took place no bids were placed. We had the rather surreal experience of an auctioneer displaying each object, asking for bids , not getting any from a  room empty but for four Chinese gentlemen all together in the front row, then moving to the next item .For the same to happen again, and again until the end.
Thats a blow. I meet up with Carol who was pretty cross that she had been selling the auction for three quarters of her allotted sales time and it effectively did not take place. Nobody likes wasting expensive time.