CHINA WATCHING
Even though our exhibition in China is several months away, I'm now planning the exhibition stand. I have a stand five meters wide by three meters deep and I've drawn it out on my studio floor. Recently some people came in to visit me and as she came in she tripped over the tape measure that was adopted on the ground. "Ah" I said. "You've just stepped in to Shanghai". She was looking at me as if I was a bemused idiot. "That's the edge of my exhibition stand" I said. "We're going to Shanghai in a few months time and I want to work out exactly how large this space is, to imagine in my head what kind of pieces I can fill the stand with, and what it might look like.
" "Oh" She said. Again looking at me like I was a buffoon. I moved from the full scale layouts on my studio floor to tiny drawings in my sketchbook. Just thinking what it would like as the millionaire from Shanghai walks past. Knowing that I only have two or three seconds to make a real impression. Knowing that the whole exhibition will be inclusive of attention seeking images and I need to give visual space around my pieces.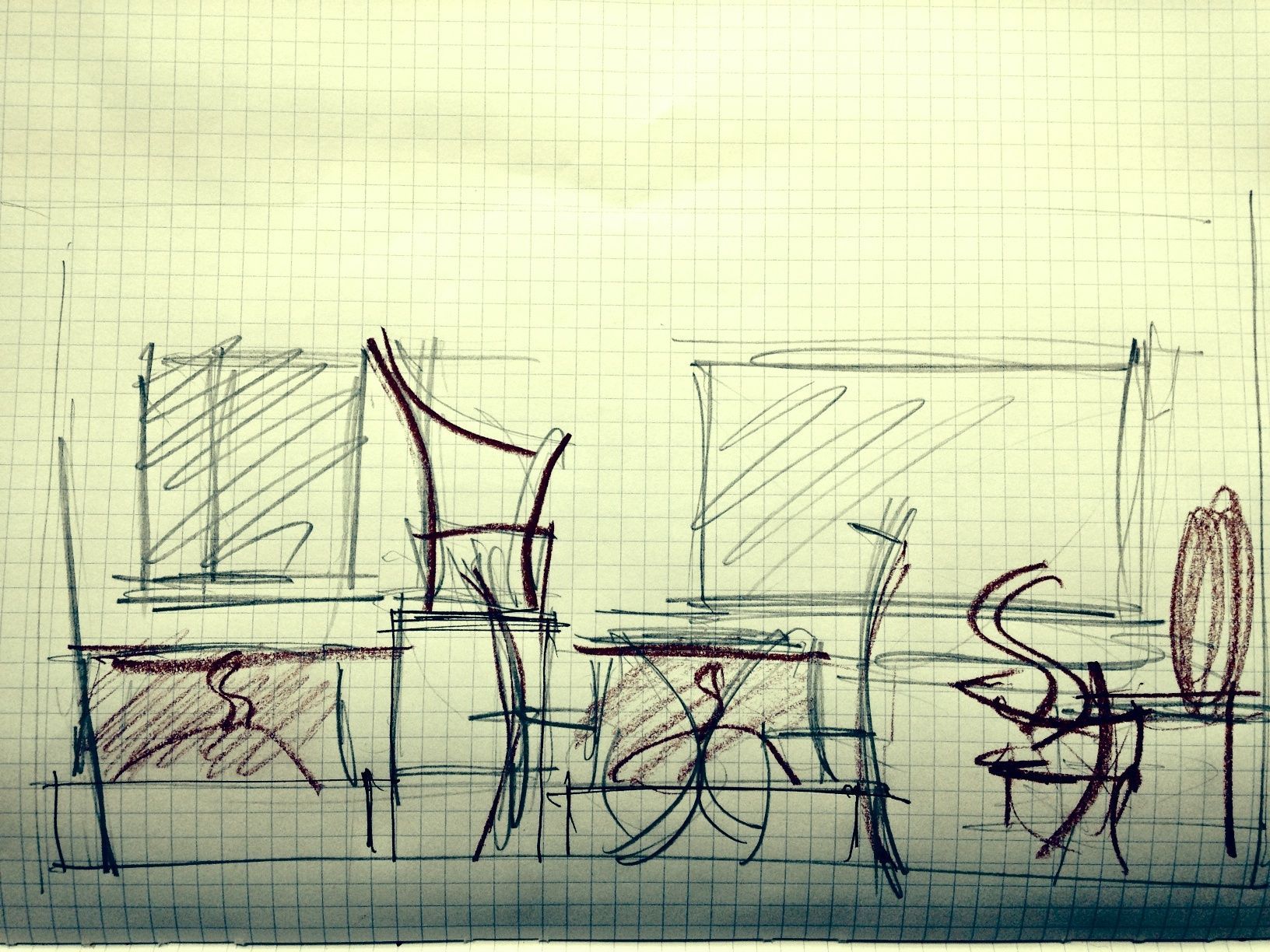 Showing too many pieces of work is counter-productive. But it takes great courage to display just one or two exceptional pieces. Normally I will show pieces, not being expected to sell them. However, expecting to gain commissions for similar objects. "Can we have it in green?" "Of course, Madam!" "Can we make this two foot longer?" "Of course, Sir!" ",If you wish to completely ruin my carefully arranged proportions, we can do that for you"
But this time I don't reckon we're going to take commissions, I hope we're going to sell pieces of furniture. Or, if we don't, then I think Carol will get some of the furniture in the house that she's been wanting for the last fifteen years. And our cash-flow will go get a severe hit.