I hear of good people sending Chris tools to help young makers. Most of us have too many tools, I am still buying tools at 66 and giving lots away to students and friends. Its a great gift, something you have used and worked with. There is a load of romance in used tools. The history of who had it before you were given it, or got it on eBay. Their sweat is burnished into the handle.  If you are like me, you hope that a little of their skill will help you do a bit better job.
I put out a general "if you have any tools that you think could go into this chest to help a young maker get going let me know".  Well I don't know if British makers are just mean or didn't hear me but the response has largely been from across the pond . Typical is this .
David
I hope these help get someone inspired to work more with their hands and wood. Its odd that a nail set or chalk line can provoke something inside. And this something can last a lifetime. Well, these tools are genuine… nothing fancy. Please consider something for the runner up as a… to all of us who didn't make first place.
Bob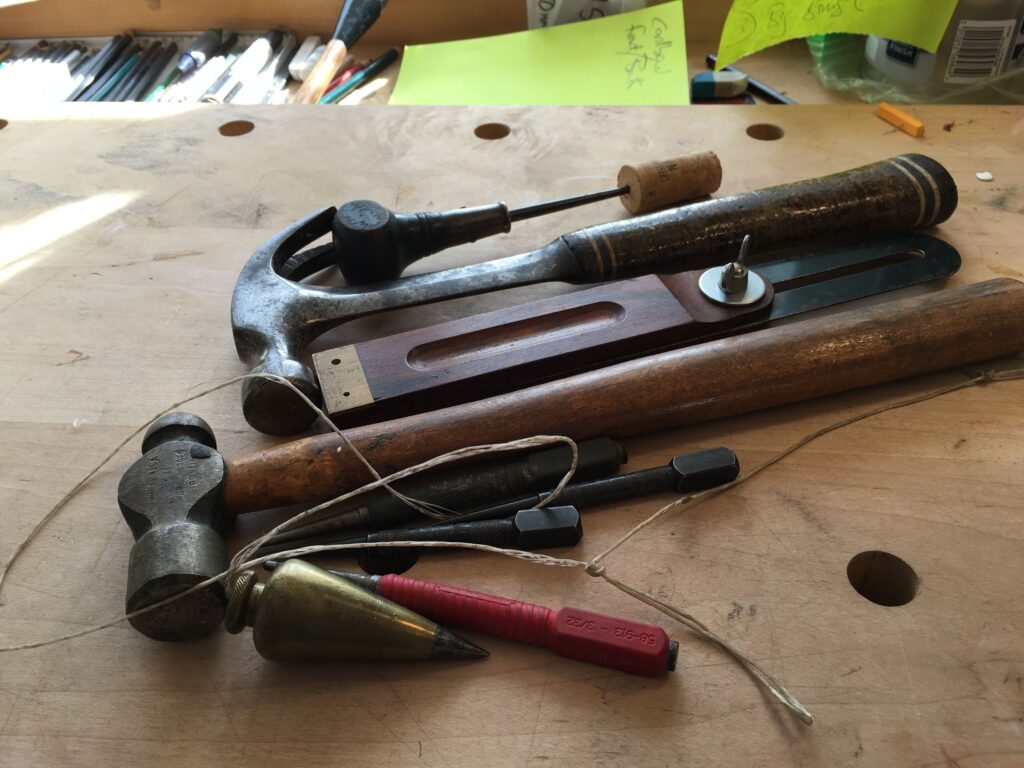 Bob asked for his gift to be anonymous, well I respect that, but cannot allow it to go un marked. ( sorry Bob) The tools Bob sent me , and it cost him $70 to mail it to me are old, good, and useful, and all will go in the chest. I will also take Bobs point on "failing" to win. Something for the the poor devil that did the final week but did not win the chest. They have had the courage to try and fail and deserve recognition.So, who amongst you, following Bobs example, have a good shoulder plane that you can give up? Let me know here and I will get back to you.