I've been in contact with a good friend and fellow woodworker Steve Walsh (see his website here) regarding a very particular idea I've had for a box…
Hi matey
nice to see you at the Lomas bash before Xmas.
Need your help. I have an idea for a box, it is white svcamore with a pair of juicy lips that part as the lid is opened and a tongue sticking out to form a handle. Its called "The Raspberry Box" I want it to blow a raspberry when the lid is opened. Remembering your famous Blue Danube Bench Vice do you have any ideas how I could do it??
best
david
And Steve's Response:
Hi David,
If you want to go digital, you might look for a greeting card with a sound which plays when opened.  You might find one with a rasberry sound.  I have taken one of these apart before and the active ingredient is small and flat…like the disc shaped battery which powers it. Or, you can get digital versions of whoopee cushions in a small plastic capsule which is mechanically triggered when sat upon.  Other than that it's going to be a complicated clockwork thing along the lines of the noise made by bicycles with playing cards inserted into the spokes by schoolboys.
Let me know what you do!
Here are a few boxes with various fish skins attached, most of which I cured myself.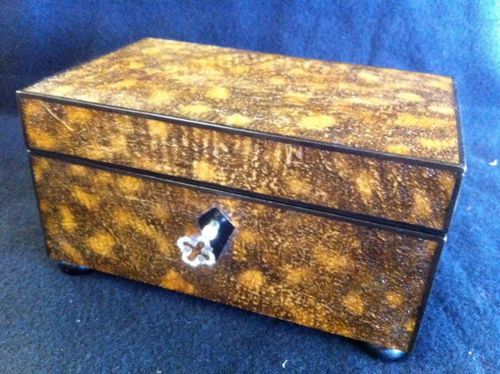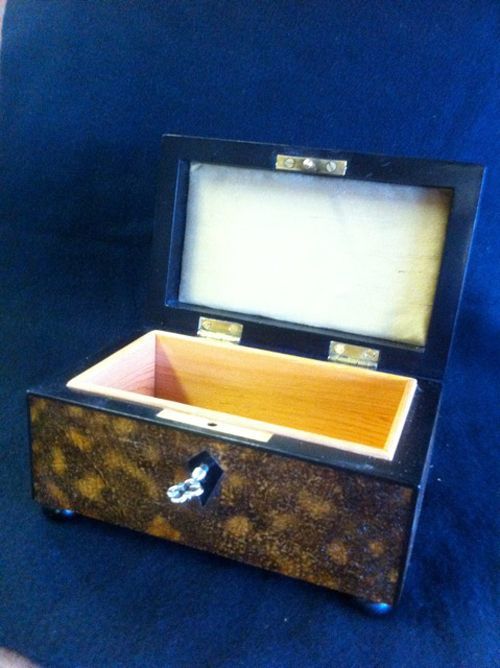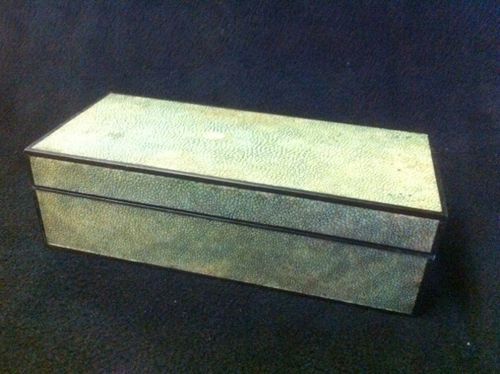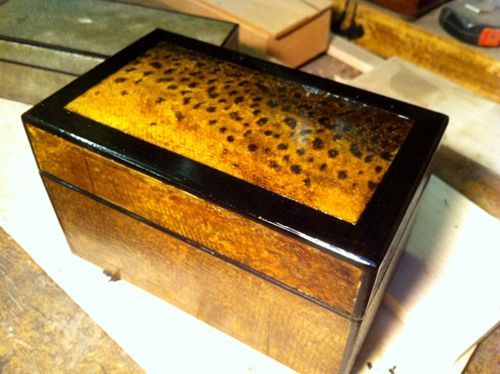 Steve.
So, those are Steve's ideas, does anyone else out there have any ideas for this?