Steve's plum and wenge desk with solid sycamore drawer
Student Update: Steve Coonick
One of our most recent graduates, Steve Coonick, came to Rowden from a background in electrical engineering.
His company, KOOS Furniture,
KOOS derives from the Cornish word for forest.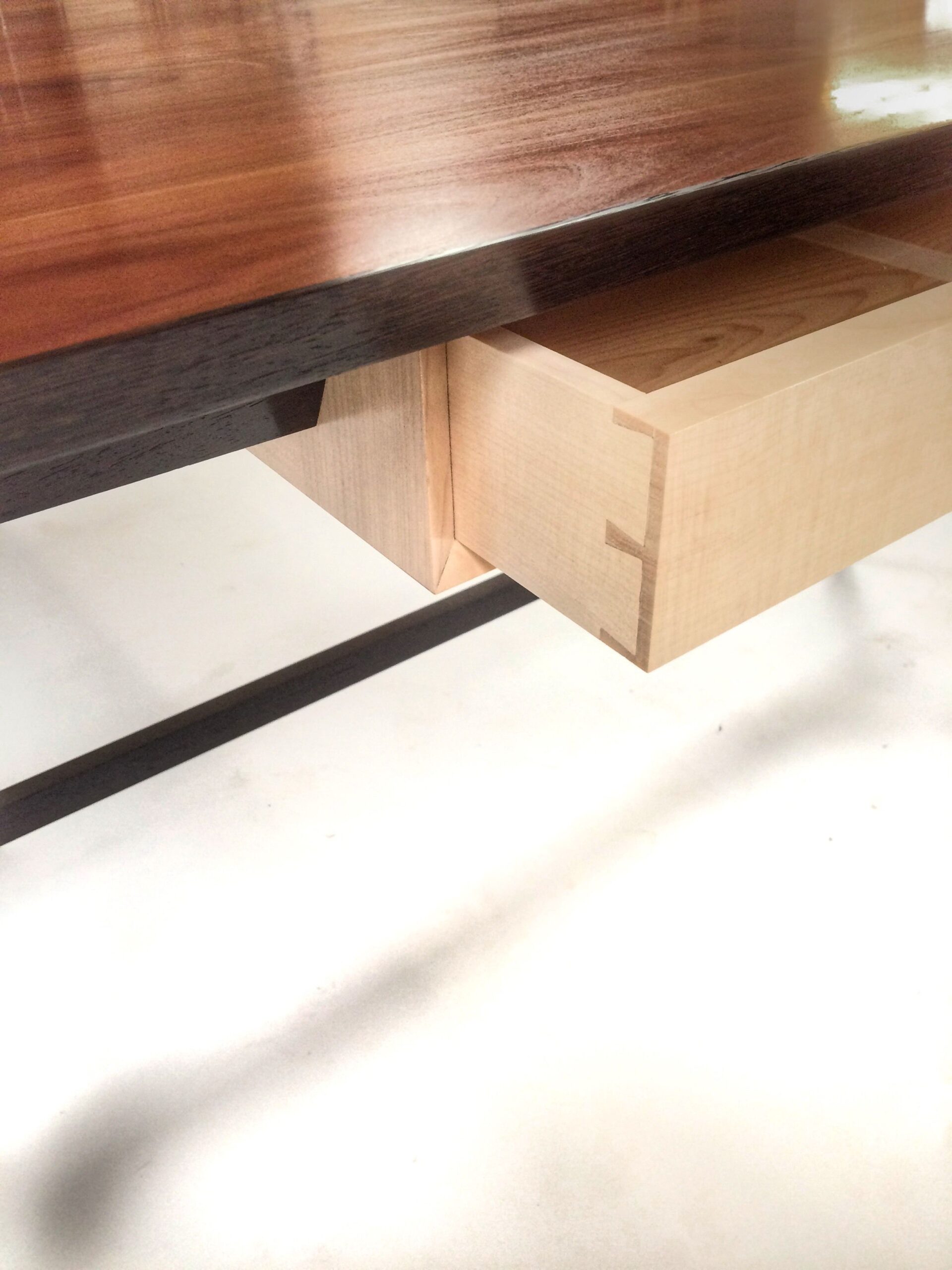 Dovetail detail on sycamore piston fit drawer
Having spent a year at Rowden on the Designer Maker course, Steve is now based in Cornwall and looking to …..
Good luck Steve. We look forward to seeing what the future holds.