Here's the story of another of our former students
After an award-winning BBC career producing and presenting natural history radio, Grant Sonnex gave it all up to join the one year course here. He has now established his own fine furniture workshop on the edge of the Cotswold hills.
Creativity and making were always at the centre of Grant's life. During his time at the BBC these skills were largely channeled into sound through music and radio. But the visual side of creativity was always lurking and came out through the handmade furniture that he made for his own homes. Landscape painting and photography then began to take a hold and the need developed for a major outlet for his visual creativity. Grant took the plunge, swapped radio craftsmanship for furniture craftsmanship, and he hasn't looked back.
Grant came here on a one year course back in 2009. He committed himself wholeheartedly to his time here, taking every opportunity to develop his craftsmanship and design skills. As a result he produced some stunning pieces.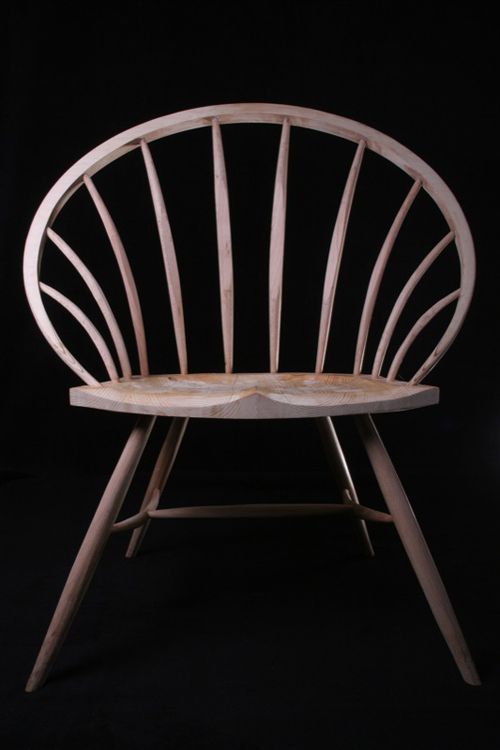 Grant has now gone on to set up his own workshop and, often using nature as his inspriation, is producing beautiful contemporary furniture like this chair called the Yup'ik Chair.
On his website Grants says 'It was with David Savage in Devon that I developed my furniture design, and I learnt my craftsmanship from David's hugely respected maker, Daren Millman. It was marvellous to have the chance to learn from such an experienced and original furniture designer and from a true master furniture craftsman.'