Can you help us Find a WINNER go here.
I have just been fitting the handles to my own new tool chest. Near the end of the job, fitting components with screws is satisfying and tricky. One slip and the surface is scarred. Over tighten and the screw head is burred or worse it snaps off. Done well, it depends on preparation, good pilot holes, choice of screws and screw driver.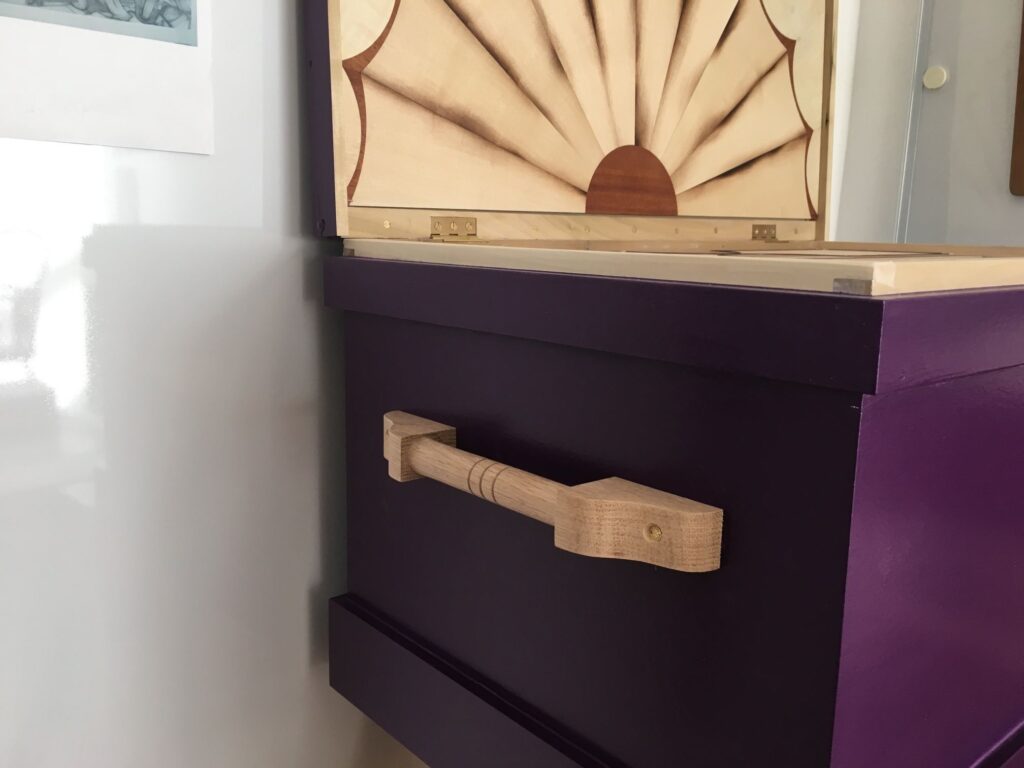 There are dozens of screw drivers in my box, gathered over the years they are used for a multitude of indelicate tasks. Opening tins of paint is a favourite. Yet a really good screw driver should be very carefully fitted to the screw head. Do this well and it will sit in the head of the screw gain purchase and drive the so and so home with no damage to the job or the screw head. Happy days.
This is the head of a well prepared screwdriver see how the worn end is reground to exactly fit the slot and see the two small camfers on either side of the blade this is to suit the width of the screw head stopping it projecting beyond the chamfered screw head and scuffing the countersink in the job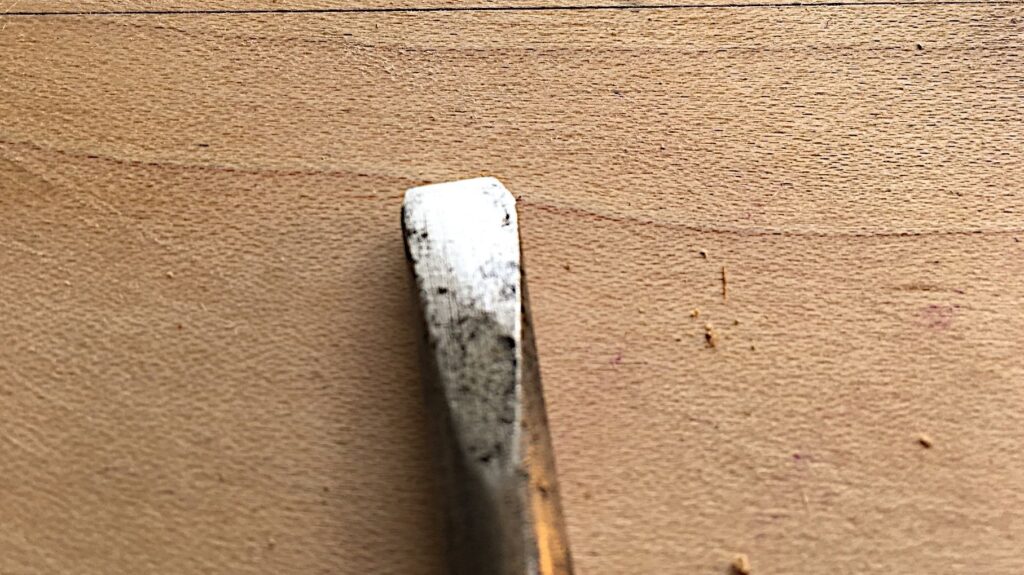 This is the set of screw drivers we have picked to go in the cabinet that Chris Schwarz made and Jon Greenwood has prepared. They are cabinet maker style handles in beech, boxwood would have been posher but it has no effect on the job.
There is another class of screw driver that is maybe better than these. these are gunsmiths screw drivers. Here the blade is not tapered as in the blades above but parallel where they fit the screw . So, more contact with the screw but more expense. The blades above came off Ebay and with a small amount of work from Jon Greenwood will be usable for years. just remember all screw drivers get worn out just now and again dress the end to fit the screw you are using .
These screwdrivers are for slotted screws. We found a nice set of Posi drivers from DeWalt that will be arriving soon for more general work. These cost us about £16 from one of the sheds.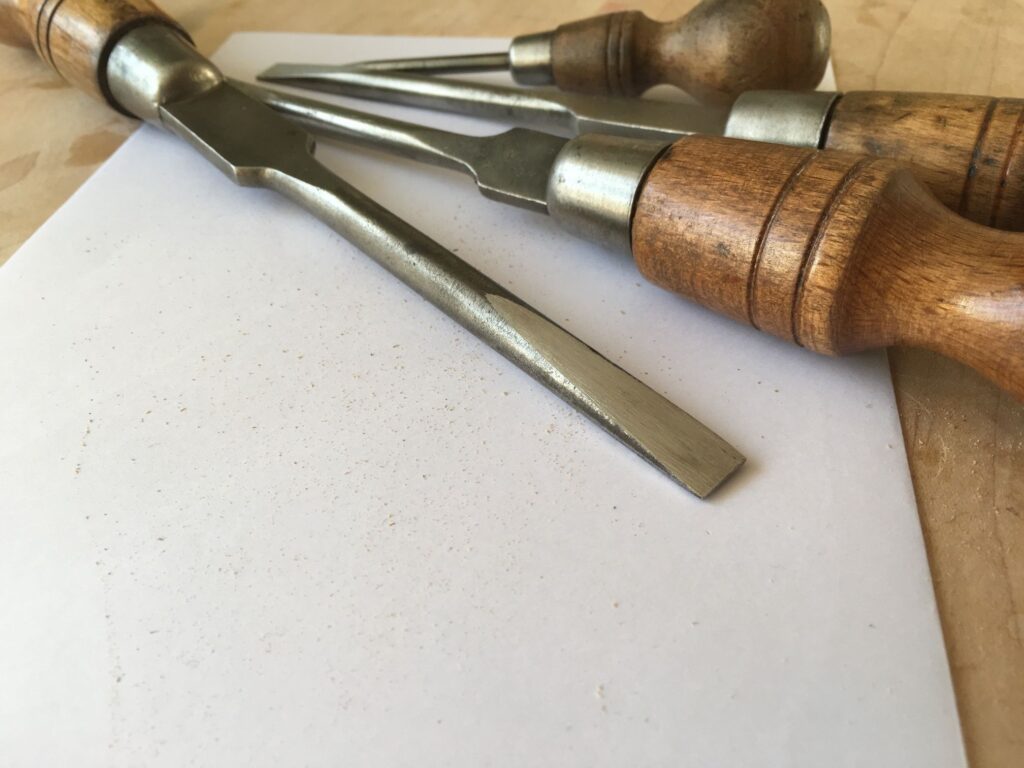 A lot of trouble with Posi drivers is again that they get worn and rather than pick a new one out of the box we bash on with the job, burring over screw heads. So this little set will enable out young woodie to help avoid that. Many of us at Rowden have taken to using a small cordless drill that is not expensive and powerful enough to do all the small screw driving around the shop.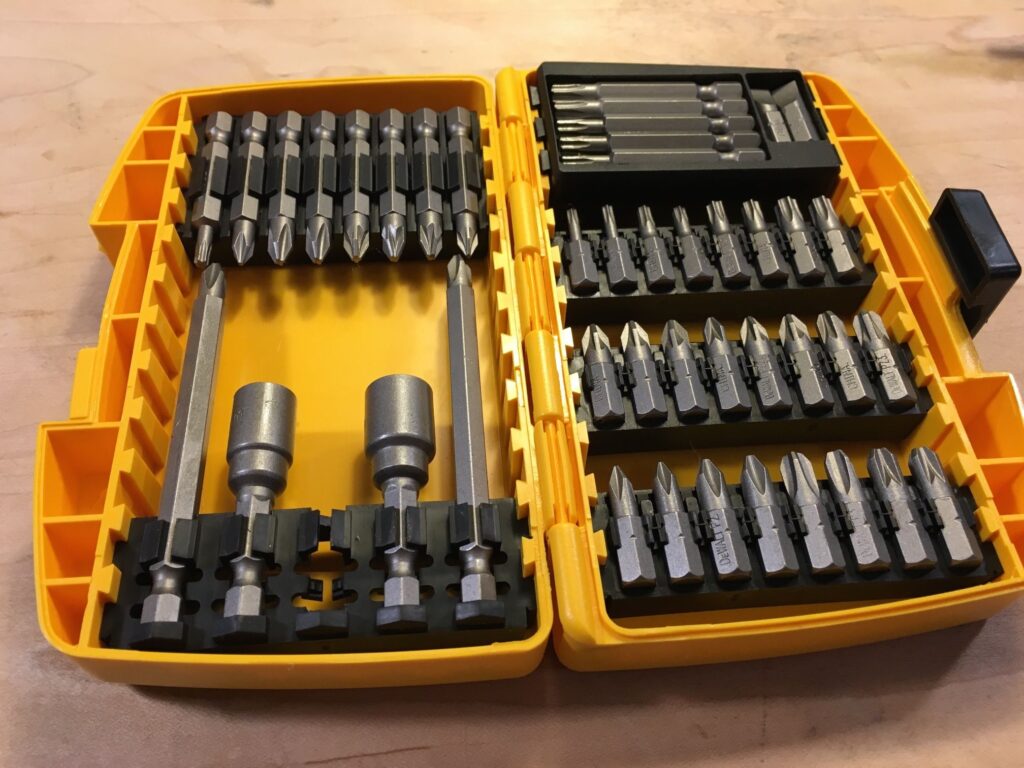 I would like to put one of these drivers in the box as well but i don't think we have one spare  Though this is a Hand tools box i think we all use these now pretty well all the time.
Remember folks these tools are going into a tool box made by Chris and being GIVEN away in a competition . Closing date is end of November Under 25 , Woody or would be Woody , write to me tell me why we should give it to you and send some images thats all it takes.  Here are the details PASS IT ON PLEASE