Wednesday I begin a battle over these bloody shoe cabinets! I'm dealing with two interior decorators. They essentially are my client. Their client is a family in Dubai. We are creating to cabinets that go either side of the entrance doors which will house shoes for men on one side and women on the other. The form of the cabinets have been designed, costed and approved by the client, signed off and pretty much approved. The schedule of work has been setup to begin this week. And my decorator ladies are 'wittering' about the interior division of the cabinets and how many pairs of Jimmy Choo shoes can we store in the ladies cabinet.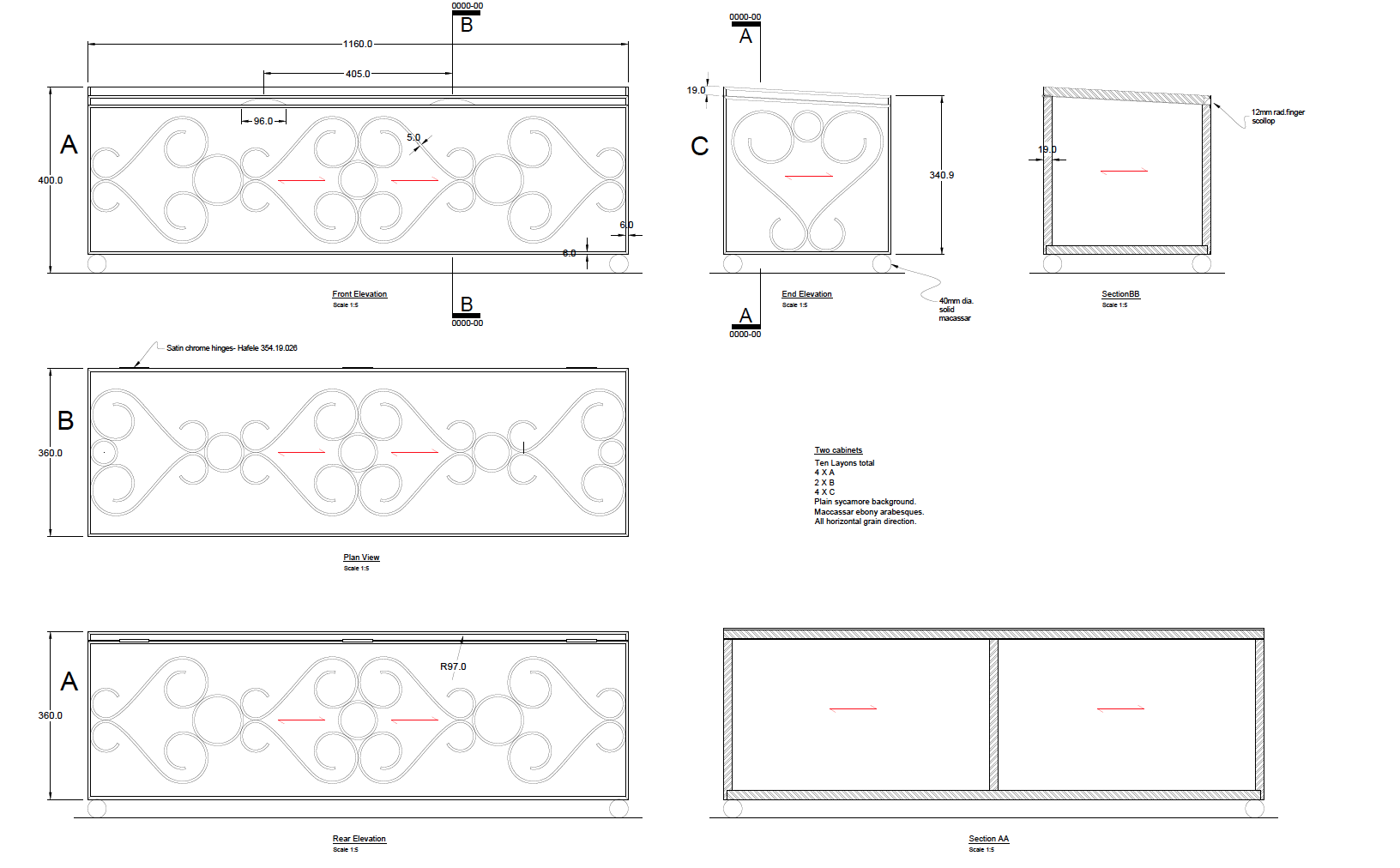 We already moved the goal posts once changing it from a front opening cabinet to a top opening cabinet. Now they're thinking of installing drawers. Of course all things are possible at this stage, but what they don't realise is that it's not the people in the middle of this process that are affected. It's the people at either extreme. At one extreme, our client, will not even notice the added cost of these changes. We in the middle won't be affected that much, except being annoyed and fussed by it. The person that is affected is Chris Hayward who has been sent home by Graeme Scott as he doesn't have any other work for him. Chris was due to start this piece now, 'faffing' around about shoes means that he doesn't have any work for the next two weeks. Whether he's being paid for these two weeks or not I don't know and it's none of my business. But it makes me mad as hell that this can happen at the late stage without any concern for the consequence.
Interiors Magazine used to have a page entitled "Little Men". These Little Men were essentially crafts people. Skilled makers up and down the country: saddlers, cabinet makers, joiners, leather workers, stone builders. This attitude towards them is condescending and ignorant. But that attitude prevails in our culture and it makes me very angry. And this is yet another example of it.