David,
I just wanted to say thank-you for all the information you send me. I enjoy opening up all of your emails, and look forward to the next one.
Also here is a picture of a Sam Maloof rocker I built for my Wife and my first Son. It's made from walnut and cherry.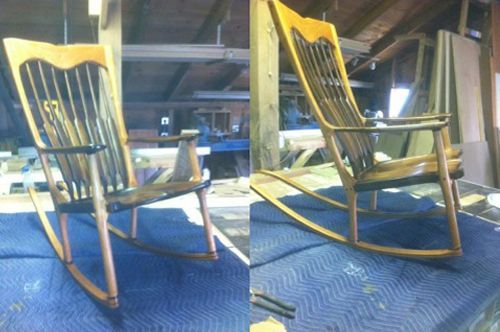 All the structure pieces, such as the legs and rockers, were made of from cherry. All the functional pieces, such as seat and arms, are made from walnut; softer to the touch. I love the the one tone effect with natural woods.
Again thank you,
David Crosbie
cape cod MA
I love getting these emails because they affirm my efforts and drive me to continue; knowing that people really are getting something valuable from them.
This is the series of articles that Dave Crosby is referring to, do sign up.