Our latest student furniture coming out of the workshop this week is from Jamie Bradley, a young student, who has just finished a 50 week Designer Maker course. Coming from London all the way to the rural countryside of Devon to kickstart his career in bespoke furniture making.
Jamie, alongside his brother Tom, joined on a week course to test the waters if you like and to make sure that this was the right place to invest a year of their time and money to learn new skills for a career in furniture making.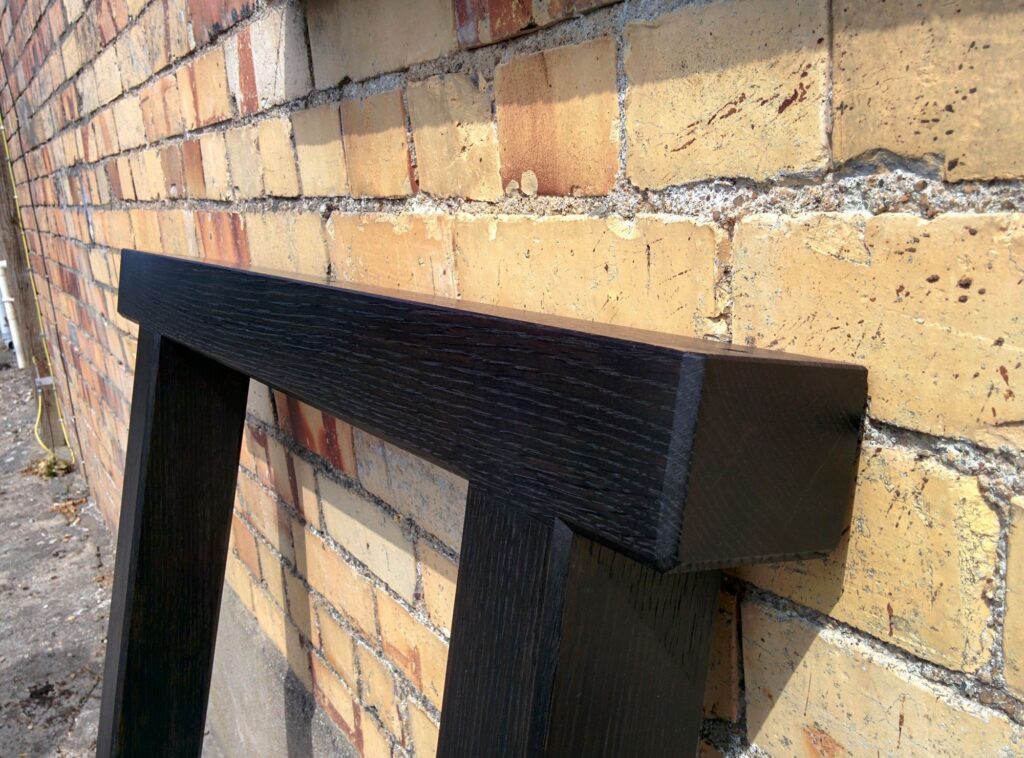 Back when he started Jamie was interested in learning new techniques such as ebonising which stains the Oak wood changing it's colouring to this deep black colour. A nice contrast to the light Maple wood for the bench top. After completing the schools projects it was time for him to move onto his own designs as part of the second six months of his course.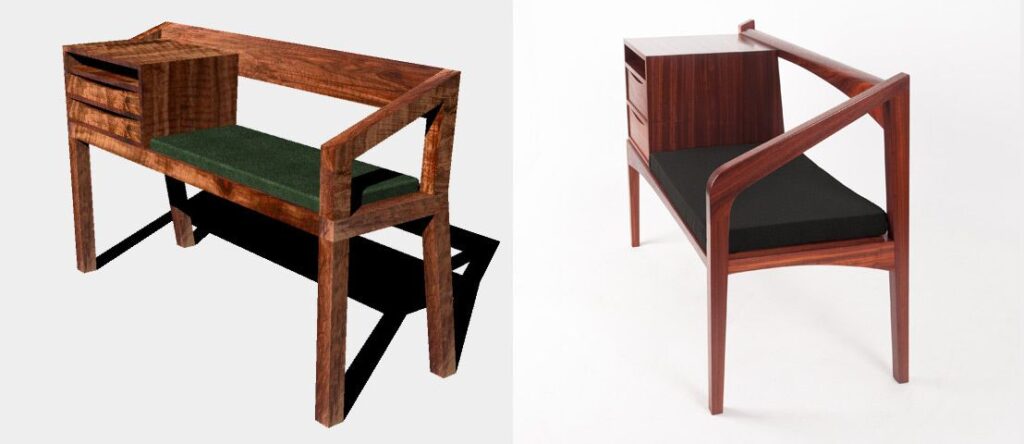 Part of the course students get to learn industry standard CAD software, Rhino 5. It's a great tool to use as you can finalise an idea before diving into the real thing. But we make sure that students draw out their ideas first with pencil and paper, run it past head tutor and maker, Daren, so that they have had a chance to work out the design with the freedom of a pencil. If students are interested and it's a medium that they enjoy, we encourage them to create their designs within CAD. This is what Jamie did. As you can see above he was able to visualise his idea in 3D space and alter the design where needed.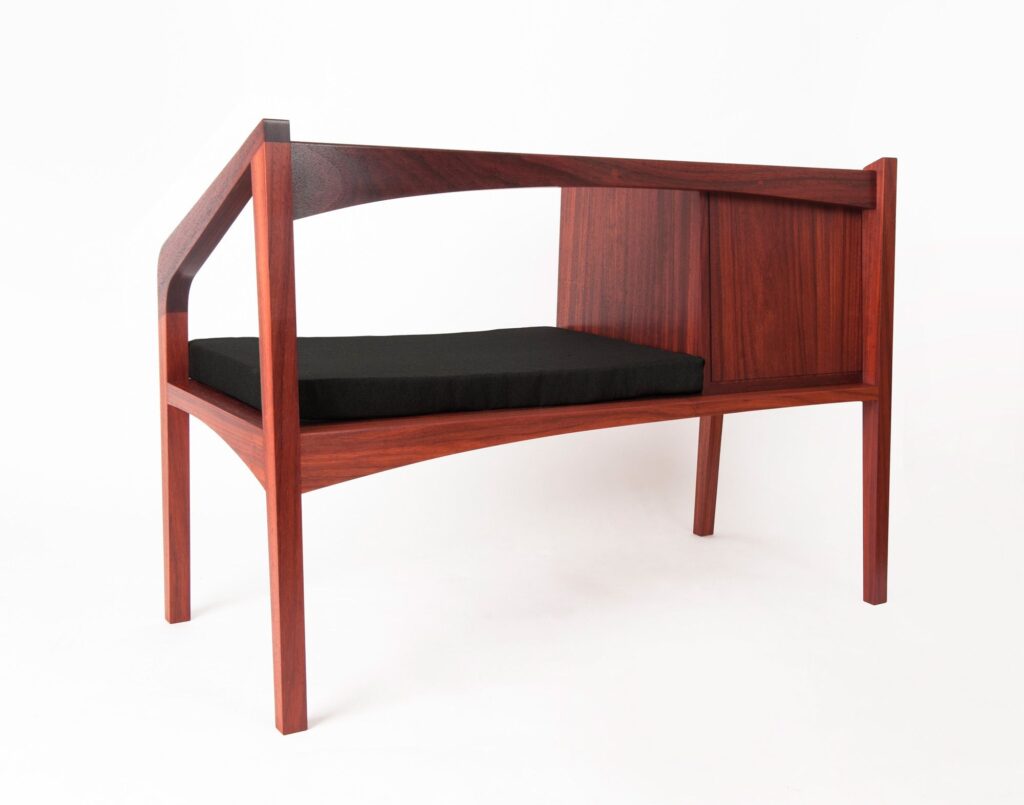 His final design is much more elegant and beautifully crafted. Using Padauk wood gives it a dark yet vibrant finish which allows for the subtle design elements such as the shaping of the timber to really shine as a whole.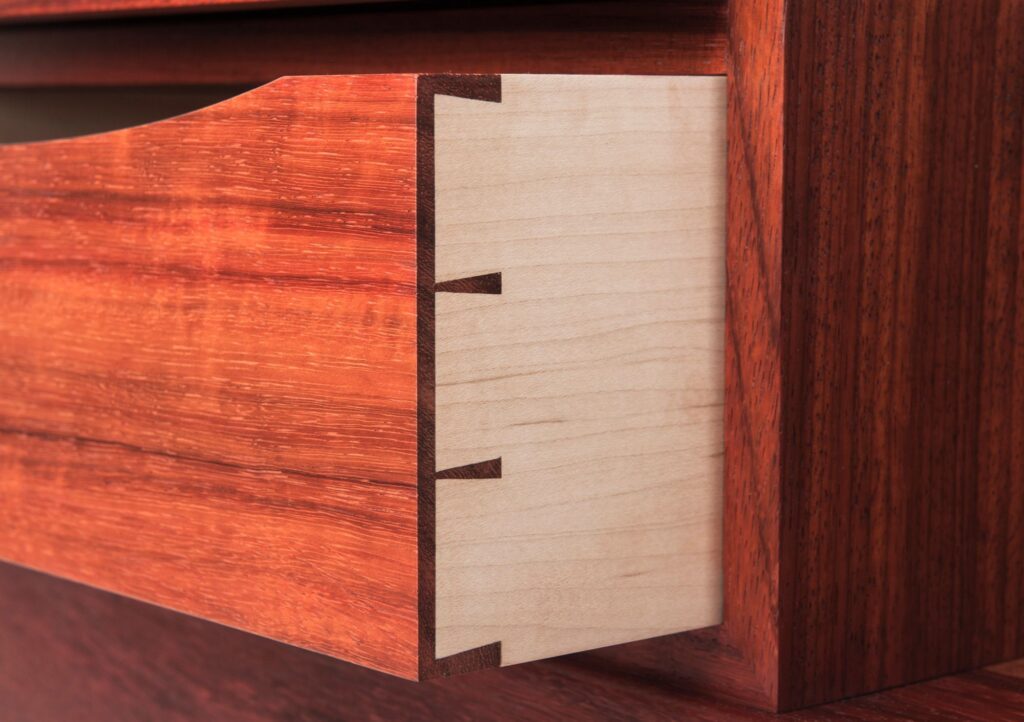 A detail shot of the dovetails within the drawer
A fine piece to finish a great year here at Rowden. Now that Jamie and his brother have finished they have plans in the works to join a workshop in London where they are enthusiastic to start their career in furniture making. We wish them all the best with their future business, good luck and well done!