Spotlight On: Mahogany
You'll learn all sorts of wonderful things when you take woodworking classes and one of the most interesting aspects about taking up this particular hobby is discovering all about different types of wood.
From day one, you'll most likely start hearing the word 'mahogany' being kicked around – not surprising since it's an incredibly popular option for furniture makers, both past and present.
But why is this? This dark red timber first came to our shores as ballast in ships retuning from Cuba. No doubt the wood found favour among carpenters and joiners because of its straight and even grain, and the fact that compared to other woods it's generally found to be free of defects. Another key feature of mahogany is that its beautiful red-brown colour will darken over time and when it's polished up, the red colours really come through incredibly beautifully – making mahogany furniture a fashionable feature at the time and a wonderful addition to any house today.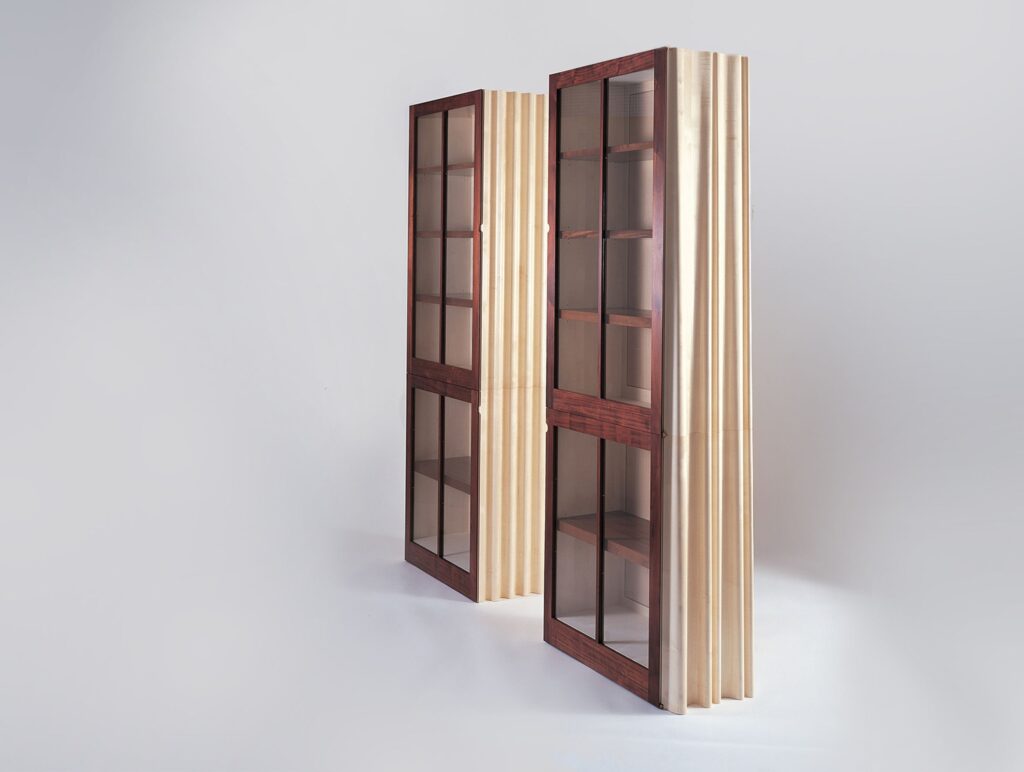 David's 'Biblioteche' cabinets – Made from Mahogany and Sycamore
Not only that, it's incredibly durable and long-lasting, and is surprisingly easy to work with, making it a most attractive option for those interested in making their own furniture and other home furnishings.
It's also resistant to wood rot, so it works well in boat construction, and you'll also find that it's often the wood of choice for musical instruments.
Carpenters and furniture-makers over the centuries have enjoyed working with mahogany for these very reasons. The likes of George Hepplewhite (one of the big three English furniture makers during the 18th century) loved working with this particular wood – you're no doubt familiar with his style of mahogany chair, which boasts shorter curved arms, straight legs and shield-shaped backs.
And then there's Gillows of Lancaster, a household name these days thanks to the company's incredibly high standards of craftsmanship. Founder Robert Gillow started making furniture from 1731, crafting pieces such as writing tables, linen presses, side tables and chests of drawers almost all from this wonderful wood.