REPAIRING THE DAMAGE
The big problem of repairing this job was how do we apply the pressure necessary to bring the two surfaces together. Normally we just put two long cramps on the end of the job and pull it up. But the ends of this table were rounded over which make that rather difficult. What we decided was that we could cramp the job standing it on my bench applying pressure, with my bench dogs, to the base of the table. This would put sideways pressure but push the joint slightly open at the top. And I could compensate for that by adding two weights to the top of the job to drive the two surface together.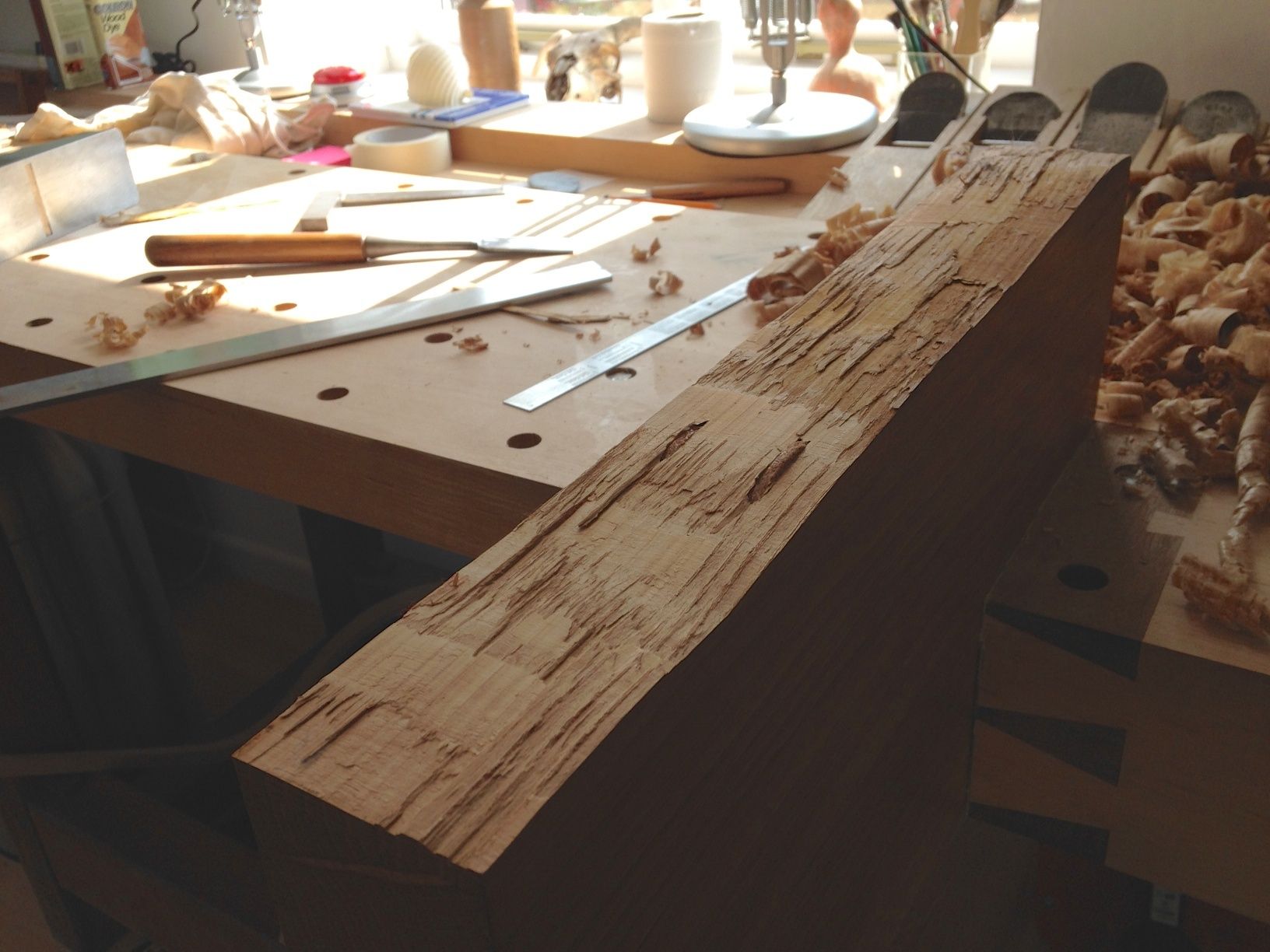 Having worked that out it was a straight forward matter to plane two surfaces that were flat, square and parallel. I used my heavy Norris plane for the start of the job but very quickly reverted to my light Japanese bench planes. I have got weaker in the arms than I once was and throwing a Norris around all day is just probably more than I can do. These Japanese planes are light and easy to work with. I had a block of wood supporting the joint underneath the table and just applied a light squeeze of bench pressure to bring the two surfaces together.