SAWING To REMOVE THE LID.
As I turned over the job in the vice to saw the second side, so releasing the lid, I had to loosen the vice or it would have crushed the kerf I'd just sawn and so trapped the saw. So I was just separating the lid from the body of the box, removing the weight of the saw from the kerf. As I lifted the saw, the box tipped out of the vice landing heavily on the floor. I did tell you it's been a while since I've done this kind of stuff!
The air in here was tinged with a pale blue colour for a little while. Then I set about repairing the damage. There were dents on some of the corners which are no problem, I'll talk about how to deal with those later. We steam them out with a damp cloth and warm iron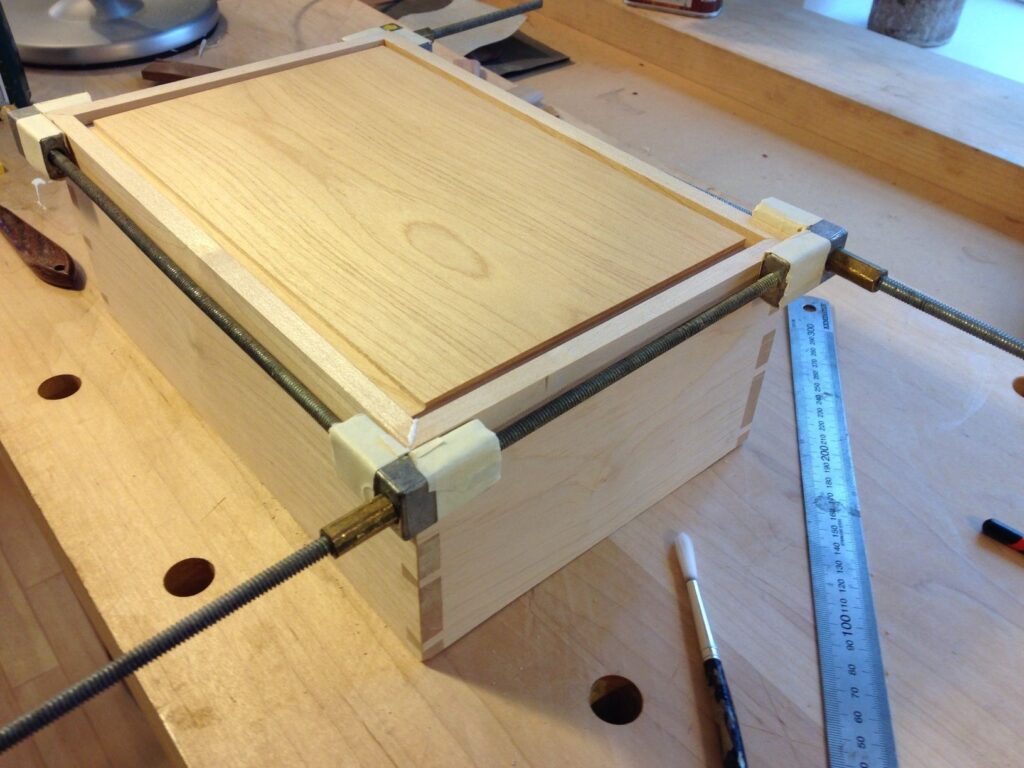 One of the mitres had opened these are just glue joints and a shock can do this. It was going to be covered by the feet but I thought  I'd make a proper repair. After all this is Tony's box and he'd be mad as hell if I didn't. So I got a little knife and pulled out any of the glue that remained in the joint and would have kept the two pieces apart. I then got a small frame cramp, it's a tool that we use to pull the mitre'd corners of boxes together. And it's four right angle corners and four pieces of threaded rod. It's a great tool for small boxes. I then got a pallet knife, this is a really thin bladed artists tool that I used to poke the glue down inside the joint.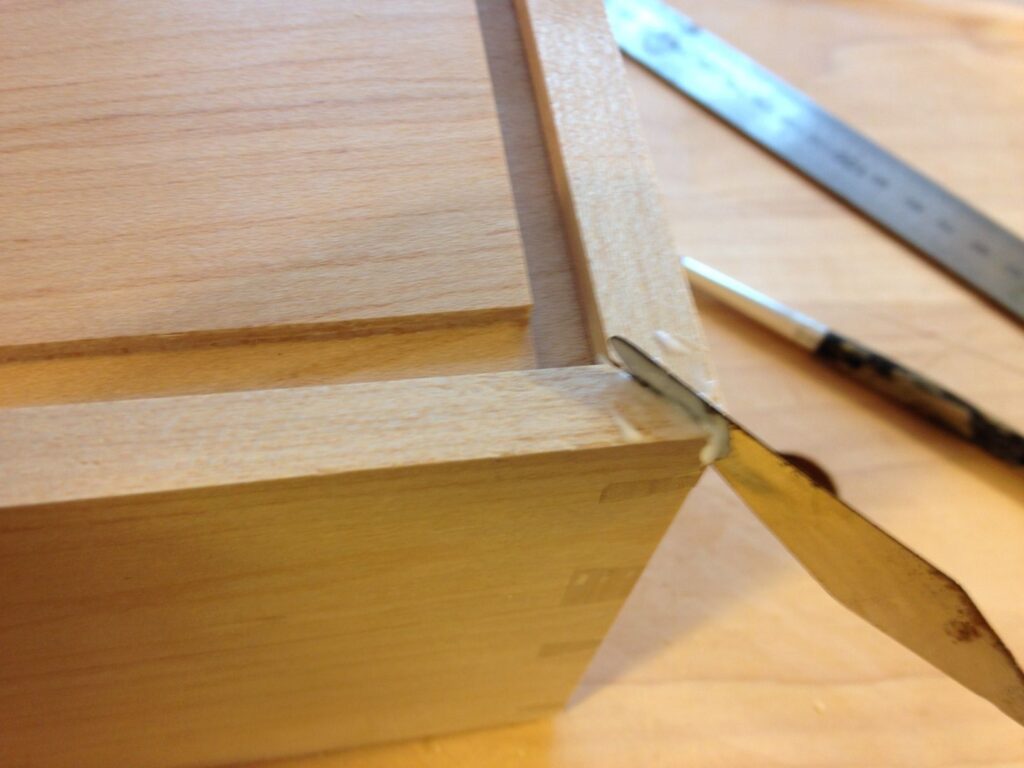 I painted PVA on the surface of the joint and squeezed it in with the pallet knife. Poking it down making sure it got right down in to the joint and then very quickly pull the cramp on. Just a slight squeeze of pressure brought the two surfaces together. And that's the hallmark of a decent bit of assembly. Two perfectly mating surfaces, a little bit of glue and a little bit of pressure.